Hello Hive family
Today I want to propose a good action and thriller movie. We watched this movie last week with my cousin and I really liked it. The plot of the movie is unlike any movie I have ever proposed. I can even say that I liked the fact that there is an Asian actor in the movie. Of course, it's a really good movie if we don't think about James shouting all the time. While I was watching the movie, I thought to myself, "Why is this guy talking so much?" I asked. But then it occurred to me that this was a movie.
Merhaba Hive ailesi
Bugün güzel bir aksiyon ve gerilim filmi önermek istiyorum. Bu filmi geçen hafta kuzenimle beraber gece izledik ve gerçekten çok beğendim. Filmin konusu bugüne kadar önerdiğim giçbir filme benzemiyor. Hatta filmde Asyalı bir oyuncu olması biraz hoşuma gitti diyebilirim. Tabii James' in sürekli bağırarak konuşmasını düşünmezsek gerçekten çok güzel bir film. Filmi izlerken bir kendi kendime "Bu adam neden bu kadar çok konuşuyor ya?" diye sordum. Ama sonra bunun bir film olduğu aklıma geldi.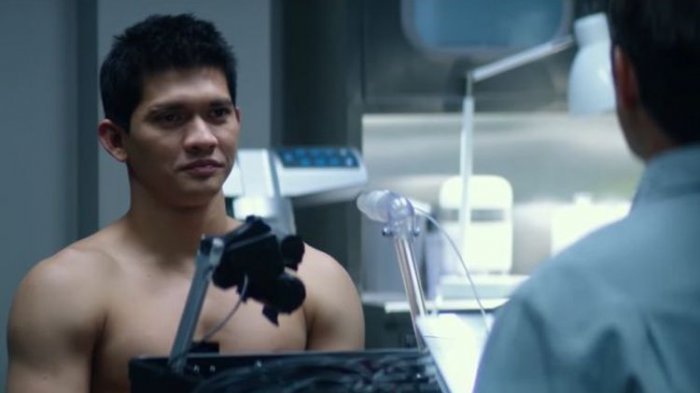 Source
I don't think it's a good feeling to get caught up in the movies I watch. But sometimes for a few hours I feel like I'm in another World. And I really like this feeling because I love to dream. Yes, it is good to dream, but living in dreams for a long time is not a good feeling. This slowly makes us worse. So when we dream, we shouldn't forget that we actually live in a real World...
Kendimi izlediğim filmlere kaptırmam pek de iyi bir duygu değil bence. Ama bazen birkaç saatliğine de olsa kendimi başka bir Dünyadaymış gibi hissediyorum. Ve ben hayal kurmayı çok sevdiğim için bu his gerçekten çok hoşuma gidiyor. Evet hayal kurmak güzel ama uzun bir süre hayallerin içinde yaşamak güzel bir duygu değil. Bu bizi yavaş yavaş kötü duruma getirir. Bu yüzden hayal kurduğumuz zaman aslında gerçek bir Dünyada yaşadığımızı unutmamalıyız...
First of all, I want to talk about the actors in the movie. In this movie is Mark Wahlberg, who we know from the fighter and Transformers movies. Mark Wahlberg is one of my favorite characters. I especially liked his acting in the Transformers movie. But there is something wrong with this movie. Mark Wahlberg painted a bad image in this movie. So, as we can see in the movie, he experienced some bad things when he was little, and these affected him as he grew older. I think the worst part is that he talks a lot. Therefore, you may be uncomfortable while watching the movie. My advice to you is don't keep the volume too loud while watching.
Öncelikle filmdeki oyunculardan bahsetmek istiyorum. Bu filmde, dövüşçü ve Transformers filmlerinden tanıdığımız Mark Wahlberg var. Mark Wahlberg benim beğendiğim favori karakterlerden biri. Özellikle Transformers filmindeki oyunculuğunu çok beğendim. Ama bu filmde başarısız bir tarafı var. Mark Wahlberg bu filmde bir kötü bir imaj çizmiş. Yani filmde de gördüğümüz gibi küçükken biraz kötü şeyler yaşamış ve bunlar onun büyüdükçe etkilemiş. Sanırım en kötü tarafı çok konuşması. Bu yüzden filmi izlerken rahatsız olabilirsiniz. Size tavsiyem sesi çok yüksek tutmayın izlerken.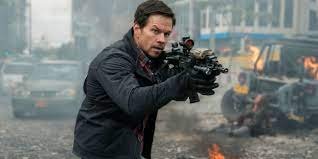 Source.
Another character is Laura Cohan. I know Cohan from the TV series The Walking Dead. Cohan had a very good acting in that series, too, in this movie. Cohan's unique gestures and acting style are really good and fascinating. Cohan participates in the operation in a team commissioned by the CIA in this film.
Diğer bir karakter ise Laura Cohan. Cohan' ı The Walking Dead dizisinden tanıyorum. O dizide de çok iyi bir oyunculuğu vardı Cohan' ın bu filmde de öyle. Cohan' ın kendine has mimikleri ve oyunculuk biçimi gerçekten çok iyi ve büyüleyici. Cohan bu filmde CIA' nın görevlendirdiği bir ekipte operasyona katılıyor.
And of course Iko Uwais. Uwais is an Indonesian Actor. I thought he was Thai, but I found out he was Indonesian. Uwais is actually both an actor and a stuntman. He is generally an actor who has mastered the martial arts. If you have already watched the movies he starred in, you will know what I mean. Uwais's movies usually feature fight sequences from start to finish, and the effects are really great. I had watched an hour and a half TV series by Uwais before. It was one of the most beautiful fighting series I've seen. Uwais also attracted the attention of Netflix and they signed for a series. Iko Uwais appeared in the Wu Assassins series, one of Netflix's original series. Of course, as the lead role and the plot of the series, you might think, mostly fighting.
Ve tabii ki Iko Uwais. Uwais Endonezyalı bir Aktör. Ben onu Taylandlı sanıyordum ama Endonezyalı olduğunu öğrendim. Uwais aslında hem bir oyuncu hem de bir dublör. Genelde dövüş sanatları üzerine ustalaşmış bir aktör. Zaten Onun başrolde olduğu filmleri izlediyseniz ne demek istediğimi anlarsınız. Uwais' in filmleri genelde baştan sonra dövüş saneleri içeriyor ve efektleri gerçekten mükemmel. Daha önce Uwais' in bir buçuk saatlik bir dizisini izlemiştim. İzlediğim en güzel dövüş dizilerinden biriydi. Uwais, Netflix' in de ilgisini çekti ve bir dizi için anlaştılar. Iko Uwais Netflix' in orijinal serilerindne biri olan Wu Assassins dizisinde yer aldı. Tabii ki başrol olarak ve dizinin konusu da düşüneceğiniz gibi çoğunlukla dövüş.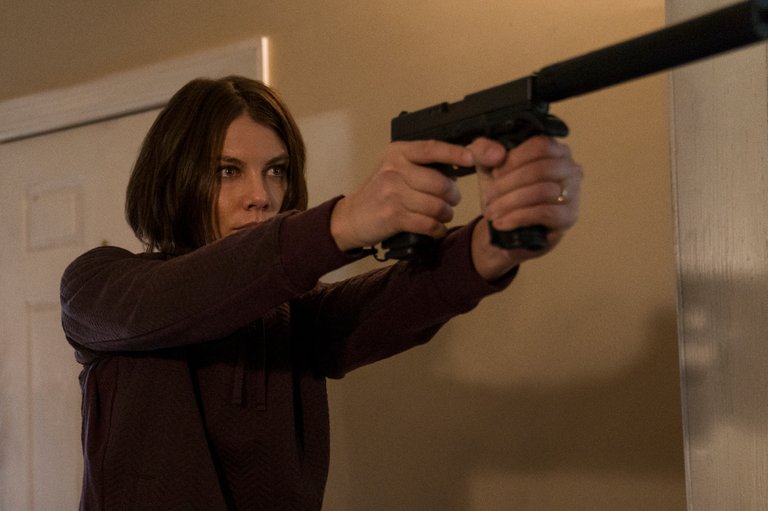 Source.
The film begins with Li Noor, a special forces soldier coming in front of the American Embassy. When Li comes in front of the American Embassy, ​​the deadness turns into an atmosphere of complete chaos. He was a special forces officer named Li Indocarr. When Li arrives in front of the American Embassy, ​​he comes with a small device in his hand and shows this device to the soldiers. After the soldiers see this device, they take it inside and take it to a place like an infirmary for some kind of treatment. This device I'm talking about is actually an encrypted hard disk. And the reason it is so important is that it contains confidential information.
Film Li Noor adlı özel kuvvetler askerinin Amerikan Büyükelçiliği' nin önüne gelmesiyle başlıyor. Li, Amerikan Büyükelçiliği' nin önüne geldiğinde oratlık tam olarak bir kaos ortamına dönüşüyor. Li Indocarr isimli bir özel kuvvetler görevlisiymiş. Li Amerikan Büyükelçiliği' nin önüne geldiğinde elinde küçük bir cihaz ile geliyor ve bu cihazı askerlere gösteriyor. Askerler bu cihazı gördükten sonra onu içeriye alıyorlar ve bir tür tedavi için revir gibi bir yere götürüyorlar. Bahsettiğim bu cihaz aslında şifreli bir hard disk. Ve bu kadar önemli olmasının sebebi gizli bilgiler içeriyor olması.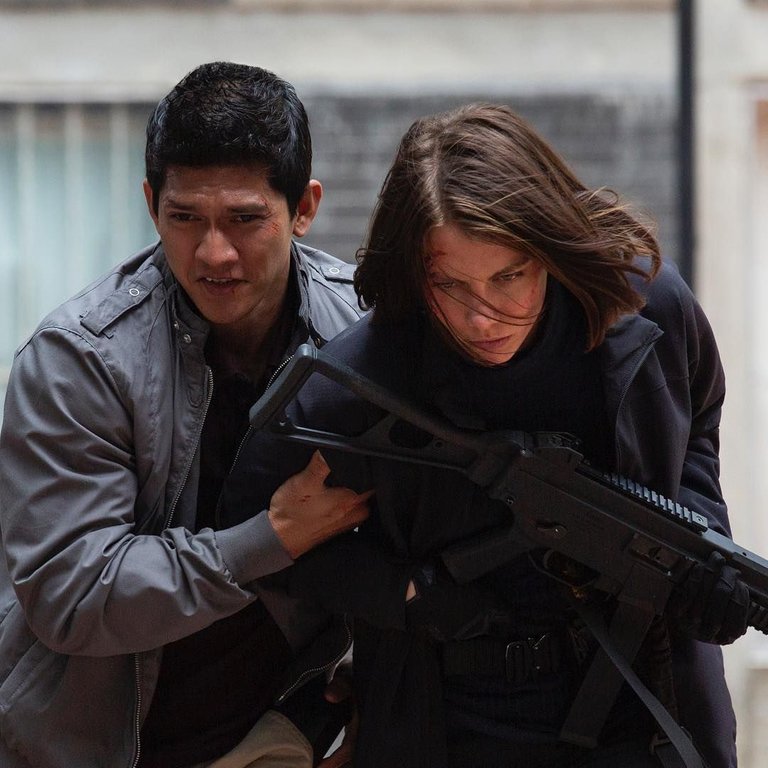 Source.
While Li was in the infirmary, he was in the same place as two people who tried to kill him. And a great fight scene begins there. Uwais is a really great fighter. All the fight scenes are really awesome. There is confidential information inside the hard disk Li brought. So there are places where there are dangerous radioactive materials that can make very strong explosive materials. Li puts a period of 8 hours on the hard disk, after which time the hard disk is self-destructing. So the people at the American Embassy have very little time.
Li revirdeyken onu öldürmeye çalışan iki kişiyle aynı yerde bulunuyor. Ve orada müthiş bir dövüş sahnesi başlıyor. Uwais gerçekten mükemmel bir dövüşçü. Bütün dövüş sahneleri gerçekten müthiş. Li' nin getirdiği hard diskin içinde gizli bilgiler var. Yani çok güçlü patlayıcı maddeler yapılabilecek tehlikeli radyoaktif maddelerin bulunduğu yerler var. Li hard diske 8 saatlik bir süre koyuyor ve bu süre sonunda hard disk kendini imha ediyor. Bu yüzden Amerikan Büyükelçiliğindekilerin çok az bir vakti var.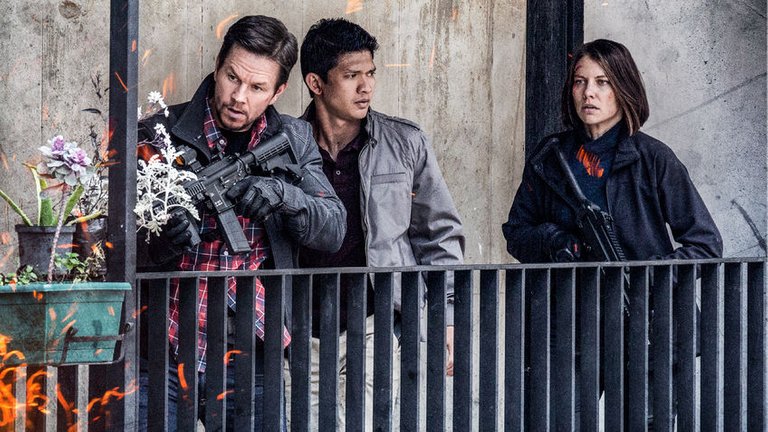 Source.
Li agrees to tell the password of the hard disk, provided that it is rescued from the country where it is located. But if the conditions are met... Here the movie starts after that. James Silva (Mark Wahlberg) and his team are launching an operation to hijack Li from the American Embassy and hijack a plane 22 miles away. This team I'm talking about is actually a team commissioned by the CIA.
Li bulunduğu ülkeden kurtarılmak şartıyla hard diskin şifresini söylemeyi kabul ediyor. Ama eğer şartları yerine getirilirse... İşte film bundan sonra başlıyor. James Silva (Mark Wahlberg) ve ekibi Li' yi Amerikan Büyükelçiliğinden kaçırıp 22 mil uzaktaki bir uçağa kaçırmak için bir operasyon başlatıyorlar. Bahsettiğim bu ekip aslında CIA tarafından görevlendirilen bir ekip.
Apart from the character played by Mark Wahlberg in the movie, nothing else is problematic. Uwais's perfect fight scenes add a nice look to the film. Of course, don't expect too many deep meanings because this is not such a movie.
Thank you very much for reading my article.
Filmde Mark Wahlberg' in canlandırdığı karakter haricinde sorunlu olan başka bir şey yok. Uwais' in mükemmel dövüş sahneleri filme güzel bir görünüm katıyor. Tabii ki çok fazla derin anlamlar beklemeyin çünkü bu öyle bir film değil.
Yazımı okuduğunuz için çok teşekkür ederim.