Dangerous Women (for Crying Seas): Veneno.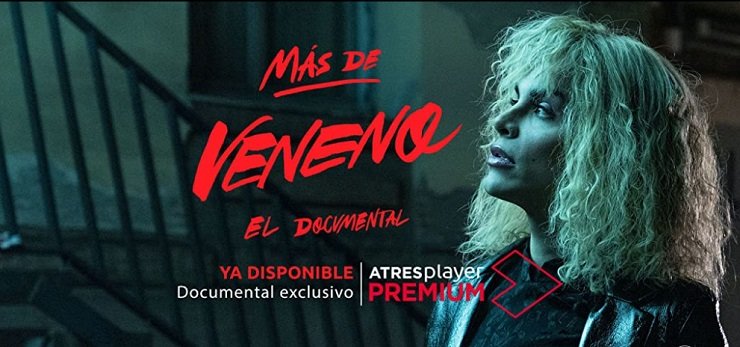 "You're going to die watching it."
---
"Vas a morir al verla"

...And yes, just as this bastard predicted, I want to die right this moment (well, I just finished watching it a few minutes ago), I have a migraine from crying so much. This series is more than that, it's a reality (really, really because aha, it's based on a biographical book and all) of which despite all the movement there is nowadays, it was always a taboo and still is, maybe in lesser or greater quantity but there it is, it is seen and felt and there are still many people who are indifferent (in the best of cases) to these lives. The following lines maybe (maybe, nothing, there will be) has a bit of spoiler, so if you want a review without them, stop here, I'll sum it up for you: WATCH THE SERIES AND POINT.

… Y si, tal y como este bastardo lo predijo, quiero morir justo en este momento (bueno, hace unos minutos que terminé de verla), tengo migraña de tanto llorar. Esta serie es más que eso, es una realidad (de verdad, verdad porque ajá, es basado en un libro biográfico y todo) de la que a pesar de toda la movida que hay actualmente, siempre fue un tabú y aún lo es, quizás en menor o mayor cantidad pero ahí está, se ve y se siente y aún hay muchas personas que se hacen indiferentes (en el mejor de los casos) ante estas vidas. Las siguientes líneas quizás (quizás, nada, lo habrá) tenga un poco de spoiler, así que si quieres una reseña sin ellos, para aquí, que te lo resumo: VE LA SERIE Y PUNTO.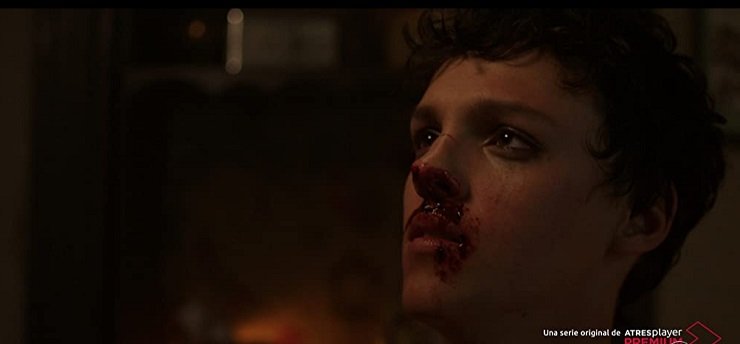 The beginning of the story is an explosion of emotions from all sides and I loved that, on the one hand we see how Cristina faced her childhood by showing everyone who she was and at the same time how Valeria faces it by telling her mother, two totally opposite points and different results but with uncertainty and bravery in equal parts, that moment was enough to finish hooking me with the story. The whole narrative gives off gold, pure gold, even though, from what I was researching and what they also showed in the series, they always wanted to show Cristina as a simple ordinary transvestite who liked to prostitute herself and stay in the limelight, Valeria always had faith in her and by that same faith she knew herself, and at the same time she shows us the most vulnerable side of Cristina, all the emotional and physical damage just for wanting something that to many comes as an added bonus: love and acceptance. That vulnerability of the Poison was often her condemnation, she did not listen to those who had a side when they told her that her light was powerful and should be careful, her own pride mowed her down and silenced everyone with that viperine tongue; perhaps if she told a fantasy life and lied but it was her shield, she told us how she wanted her life to be and other times she described a life full of shadows. That also makes us consider the harm a person receives in an ignorant society, I am not only referring to the lgbtq+ community, but with all other aspects.

El inicio de la historia es una explosión de emociones de todas partes y eso me encantó, por un lado vemos cómo afrontó Cristina su infancia al demostrarles a todos quién era y al mismo tiempo cómo lo afronta Valeria al contárselo a su madre, dos puntos totalmente opuestos y resultados distintos pero con la incertidumbre y la valentía en partes iguales, ese momento bastó para terminarme de enganchar con la historia. Toda la narrativa desprende oro, oro puro, a pesar de que, por lo que estuve investigando y que también lo mostraron en la serie, siempre quisieron mostrar a Cristina como un simple travestido ordinario al que le gustaba prostituirse y mantenerse en la palestra, Valeria siempre tuvo fe en ella y por esa misma fe se conoció a sí misma, y al mismo tiempo nos muestra el lado más vulnerable de Cristina, todo el daño emocional y físico solo por desear algo que a muchos viene por añadidura: amor y aceptación. Esa vulnerabilidad de la Veneno fue muchas veces su condena, no escuchó a quienes tenía a un lado cuando le decían que su luz era poderosa y debía cuidarse, su mismo orgullo la segaba y callaba a todos con esa lengua viperina; tal vez si contaba una vida de fantasía y mentía pero era su escudo, nos contaba cómo quería que fuera su vida y otras veces nos describía una vida llena de sombras. Eso también nos hace considerar el daño que recibe una persona en una sociedad ignorante, no solo me refiero a la comunidad lgbtq+, sino con todos los demás aspectos.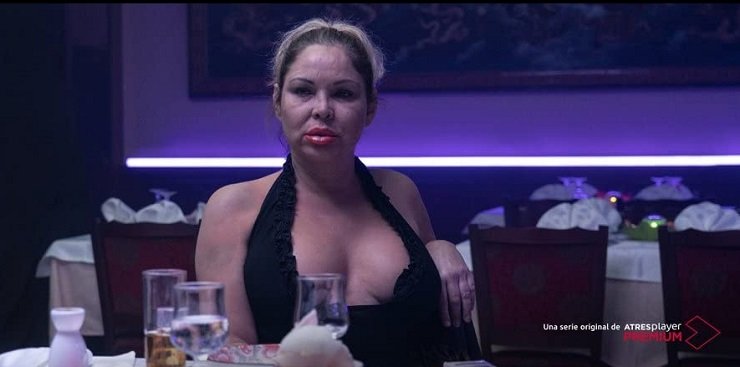 In the last three chapters of this miniseries, it was impossible for me not to cry every two to five minutes (in case it hadn't been enough before), they are very strong, very sad, they filled me with a horrible pity, I just wanted to go through the screen and hug Cristina, Valeria and Paca, hug them to such an extent that my bones would break (because Paca's, I'll tell you!). The way they blended the timelines was crazy how perfect it was, and how things were narrated between those disparate times, pff, very unique. Really, what a beautifully told story, and it has parts where I was choking with laughter, so it wasn't just weepy; now I'm tasked with reading the book, which I'm assuming at once must be better than what I saw. So, well, I'll try to calm my emotions and the headache this series left me with (in the best of senses), and in case you're still wondering: yes, I recommend it by the millions.

En los tres últimos capítulos de esta miniserie, me fue imposible no llorar cada dos o cinco minutos (por si no había sido suficiente antes), son muy fuertes, muy tristes, me llenaron de una lástima horrible, solo quería traspasar la pantalla y abrazar a Cristina, a Valeria y a Paca, abrazarlas a tal punto que se me rompieran los huesos (porque los de Paca, ¡ya te cuento!). El cómo mezclaban las líneas de tiempo era una locura de lo perfecto que era, y el cómo se narraban las cosas entre esos tiempos dispares, pff, muy único. De verdad, que una historia muy bien contada, y tiene partes en que me ahogaba de la risa, así que no fue solo lloradera; ahora me queda de tarea leer el libro, que asumo de una vez que debe ser mejor que lo que vi. Así que, bueno, trataré de calmar mis emociones y el dolor de cabeza que me dejó (en el mejor de los sentidos) esta serie, y por si aún te lo preguntas: si, la recomiendo por millones.


All the images taken from IMDb 🎬
Edited with Pixlr X✨
Gif made in PhotoMosh 📍
---
---