MY CLIENT'S WIFE - SYNOPSIS
Hello Hivers. Today I'd like to share with you a very underrated Bollywood psychological thriller - My Client's Wife. This small budgeted movie still managed to turn out brilliant, mostly because of its fantastic storyline which leaves you on the edge of your seat in the second half. The start of the movie is quite slow-paced but the story takes mindboggling turns when it proceeds further.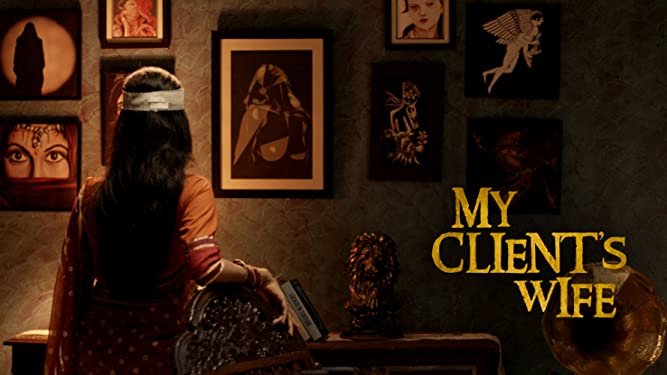 The movie is 100 minutes long and the original audio is Hindi. It is available on OTT platforms Amazon Prime and Jio Cinema. The lead character Manas Verma is played by Sharib Hashmi who did a commendable job at presenting the character. Anjali Patil plays Sindoora Singh, the role that affected the direction of the movie the most and she played it right too. Prabhakar Meena Bhaskar Pant, the story, screenplay and dialogue writer as well as the director of the movie sure did a splendid job with the storyline. From the background music selection to the cinematic shots taken that keep the viewers jittery, it was all so well collated. In my opinion, there were only two elements lacking. The first is a proper sense of direction as the movie keeps throwing new unusual developments and the second is the pace of the movie which is way too slow and can bore the viewer in the first half of it.
✅NO SPOILERS -
The movie begins with the scene of a burqah-clad woman dragging a screaming man and locking him up in a room upstairs. She then burns down all proof of her existence and escapes after recording a video about how she has been part of a major sin for three years. The next scene jumps to introduce Manas Verma, an advocate trying to investigate his client Raghuram Singh who is in police custody charged with domestic abuse against his wife Sindoora Singh. Raghuram claims to be innocent and tries to explain that he is being framed by his wife who he says is a nymphomaniac and had been cheating on him with multiple men. Manas Verma resolves to get to the truth and thus starts off on a quest to uncover more about the case.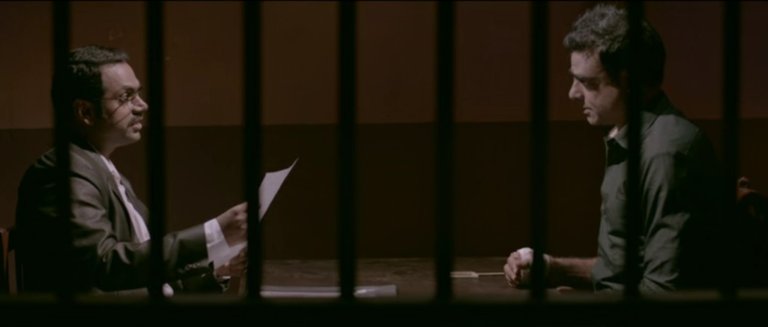 Verma tries to investigate Sindoora Singh who first denies to even talk to him. Verma still continues to try to talk to her and then she agrees only to give him a very different version of the events. She is seen behaving really shady and suspicious. Verma then receives threatening calls and letters to stay away from Sindoora and stop his investigation. Then come more characters - the watchman, gardener, cable man, police inspector and their perspectives are portrayed. The wife is shown to have sexual encounters with other characters which further changes the direction of the movie.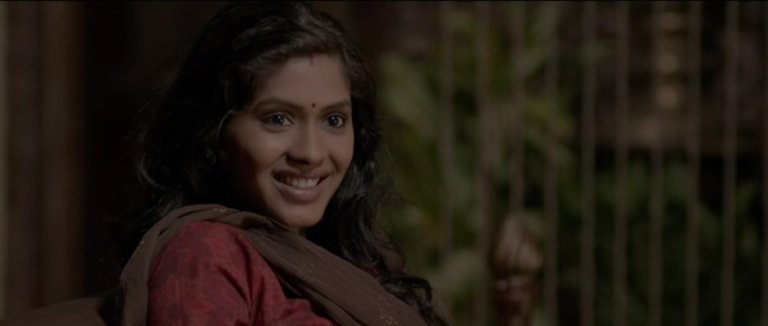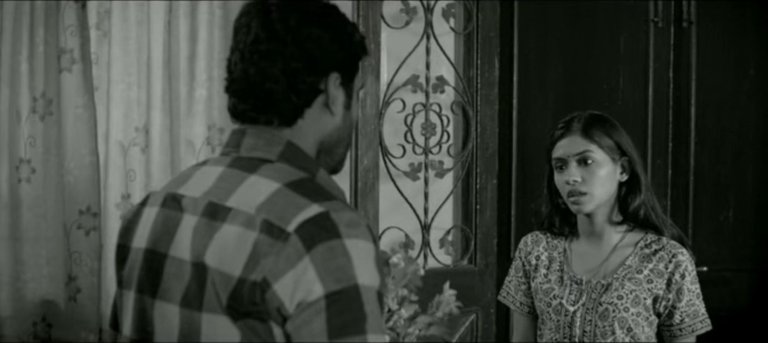 The sound effects, background music and the suspicious behavior from all characters gets the viewers confused as to what really is the truth. This resulted in the direction of the movie being a little too messed up and all the questions that arise in the course of 90% of the movie are answered in the final ten minutes.
⚠️ SPOILERS AHEAD ⚠️
The final ten minutes is when the movie reveals to us that the events shown and even most characters presented were all imaginary and created by Manas Verma who is actually Javed. Here we see a room containing mannequins and props used to create the previous scenes. Javed suffers from acute roleplay disorder and craves role-play in bed which leads him to convince his wife Afreen to play Sindoora Singh. Javed comes in the roles of different men to sleep with his own wife because he covets to be involved with others' wives and so makes her play their characters. Javed is a doctor in real and borrows the diary of a patient to paint this whole story. He forces his fetishes on his wife who tries to satisfy his needs by acting on his fantasies. After three years of trying to save their marriage by obliging to everything he demanded, she decides she has had enough and thus ties him up and leaves. The police then find him unconscious and shift him to a hospital. They also find Raghuram Singh's diary, the scripts Javed used for the roleplay and Afreen's video recording.
---
With the dynamic acting and extraordinary storyline, this movie has been one of my favorite Bollywood films till date. If you like suspense and psychological thrillers, you should definitely check this beauty out.
Images Source - Amazon Prime
If you read till here and liked the post, do let me know through an upvote, a comment and maybe a reblog. Well, a follow would just make my day. You can also find me on other platforms @riyaflona. Stay tuned for more updates. Cheers!
---
---