Seems this anime is based on the Chinese myth of the Monkey King that tells about the beginnings of Buddhism. This is a funny, action packed anime.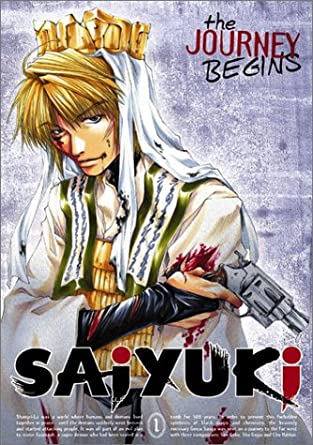 source
The myth is that a monk is traveling west (to India?) to obtain some sacred scrolls. Along the way, he has to face many demons because demons know if they eat a pure priest they will live longer. This Priest, Sanjo, is particularly pure therefore very tasty to demons. He is also helpless to defend himself. He has released the monkey king who is very powerful and protects him since he released him from prison. He also travels with a water sprite and a pig demon, if I get the boiled down/English translated version correct. (hoping one day to get a good translation of the book to read).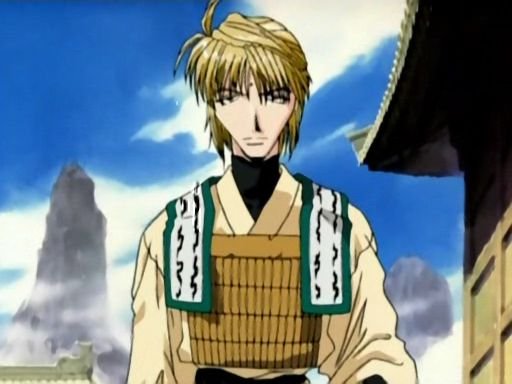 source
Now the anime is a little different. Its set in a more modern time. They are traveling west and its still the monk, Sanjo, but he and his companions are a bit different. He three companions are a bit better looking than the original demons, who I gather were a bit disgusting to look at, these boys are all handsome. He travels with Goku, who is eternally hungry and represents the Monkey King beholden to Sanjo; Goyjo who is a womanizing, smoking, water sprite who cannot swim?; and Hakkai, the quiet, polite one of the group. Goku and Goyjo are eternally picking at one another (or flirting, who can tell?) Sanjo our priest while he is holy and sent on his mission by the goddess, has plenty of vices. All the characters indulge in beer and smoking. The demons are only half demons, but they can all kick-butt. Sanjo is not helpless as the priest in the myth, he can take care of himself.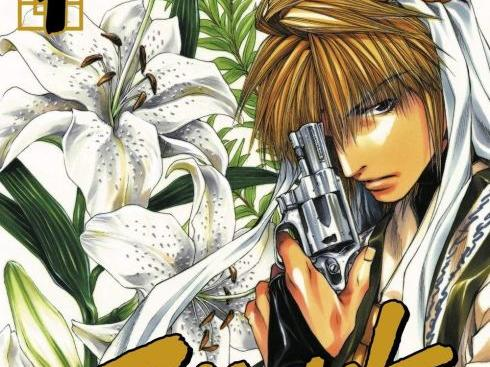 source
Now for a bit of the story, the goddess sends Sanjo on a mission west to stop someone from resurrecting an evil demon. In Shangri-La, Demons and Humans have lived peacefully together for years. The attempt to raise this Evil Demon has cause demons to turn on and attack humans. The goddess tells Sanjo to gather his old friends Goyjo and Hakkai and journey west to stop them (Goku stays with Sanjo all the time it seems, since Sanjo set him free). She sends these demons with Sanjo because they are powerful and because they are only half-demon therefore have not turned on humans. As they travel, they stop to help people and kill out of control demons. Plus the people they plan to stop know they are coming and send demon assassins to stop them.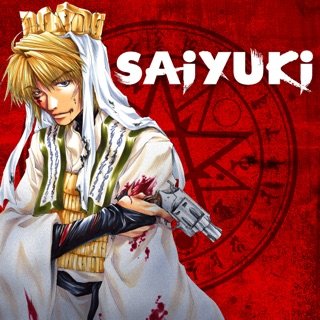 source
I like this anime, sometimes the story line doesn't connect as smoothly from one episode to the next as I could want, but its really not a problem. It's a funny anime (the humor can be risque at times), but then again I have a strange sense of humor. I like the characters, and the fact that they are the good guys but not overly good. They have vices and we like them anyway. If you are looking for a anime with humor and action then give this one a try.