Get Low has an excellent story to tell and it unfolds it in a beautiful and enjoyable way.  The acting is superb, the music is good and appropriate for the time period, and there is some really nice cinematography as well.  It is one of those nice surprises that you sometimes find yourself wandering into.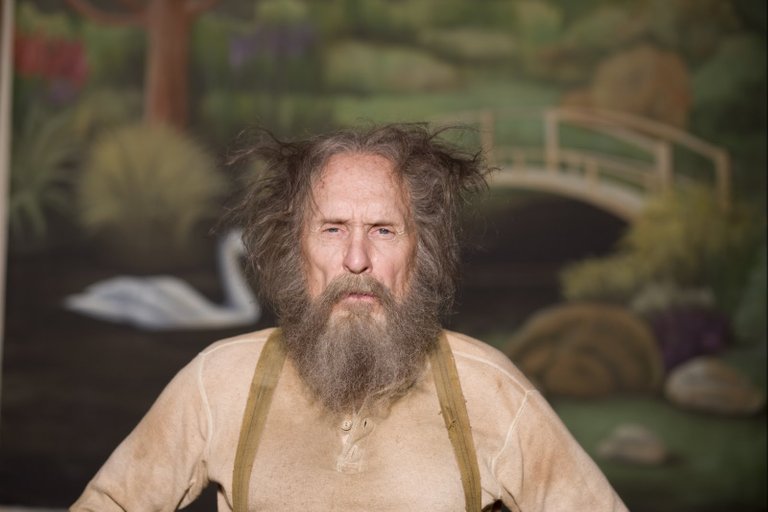 source

Plot: The movie is based on a true story about your stereotypical old man hermit.  It is set in Tennessee in the 1930s, and our hermit is one Felix Bush.  Upon the death of someone he knows, Felix is moved to put his affairs in order so to speak. He wants to get low or get the details for his funeral ironed out.  So he goes to the local church and they can't help him until he is dead, but the local funeral director happens to hear about Felix's mission.  Now the funeral director's business is kind of slow, it seems no one is in a hurry to die in this town, so the director, Frank Quinn, sees an opportunity for his failing business to bring in some cash. It seems Felix has been hording some cash over his lifetime and has a little stashed away that he is willing to spend on his funeral.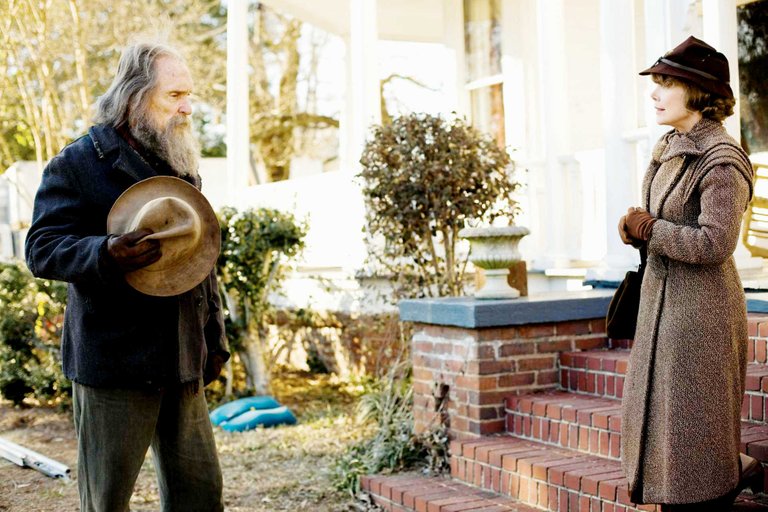 source
Now everything seems well and good until Felix tells the funeral director what he wants.  What Felix wants is a party at his funeral, a wake so to speak, but the catch is he wants to have it before he dies.  He wants to invite everyone to the party who has a story to tell about him.  So Frank and his assistant Buddy put up flyers, put announcements in the paper, and even do a radio spot to advertise the event.  At first Buddy sees all this as an opportunity to get some much needed money for his new family, but as he gets to know Felix he wonders if he and Frank are doing the right thing by taking the old man's money, and organizing this whole shindig.  But the real story of this film is the journey of one old man to unburden his soul of a terrible secret in his past that has caused him to spend forty years in isolation in order to punish himself.  What is that story?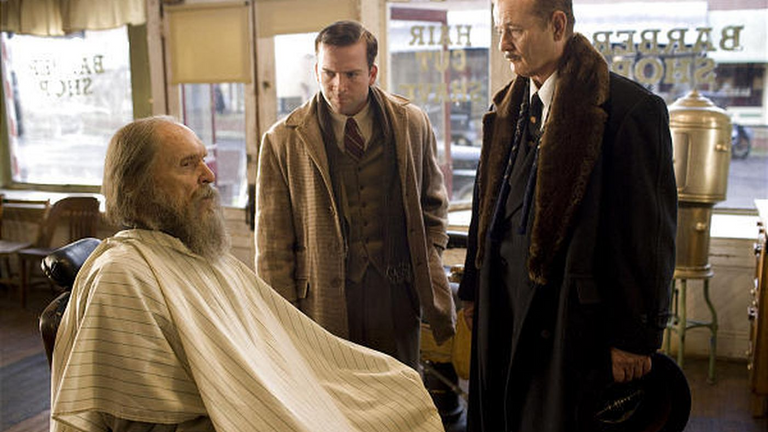 source

This movie really impressed me.  It was done by an independent director Aaron Schneider and picked up by Sony Pictures Classic at a film festival.  It is very well made with some top notch cinematography that features some pretty Georgia (set in Tennessee filmed in Georgia) landscape.  The movie has some great blue-grass music that totally compliments the film (with a great song by Alison Krauss for the end credits).  It has an great story that is written well and it has good dialog that doesn't sound forced, out of place or stupid (sometimes people get a little weird with the southern dialects especially the Arkansas, Tennessee, Alabama and the like accents.  I am from Arkansas so I actually know what the people are supposed to sound like).  And the fact that it was based on a true story is just the whipped cream on top of the Sundae.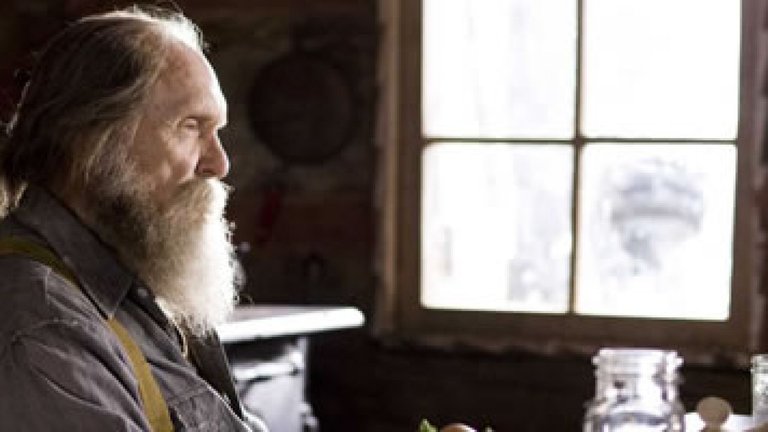 source

Acting:  I can't rave enough about the acting.  Robert Duvall was perfect as Felix Bush. He gave his character all the little ticks, grunts, and coughs that make his old man character seem real and true.  He reminded me of my grandfather.  Bill Murray is great and even funny at times as the funeral director, Frank Quinn. He is a salesman to the core but somehow you think there may be a heart of gold in there somewhere.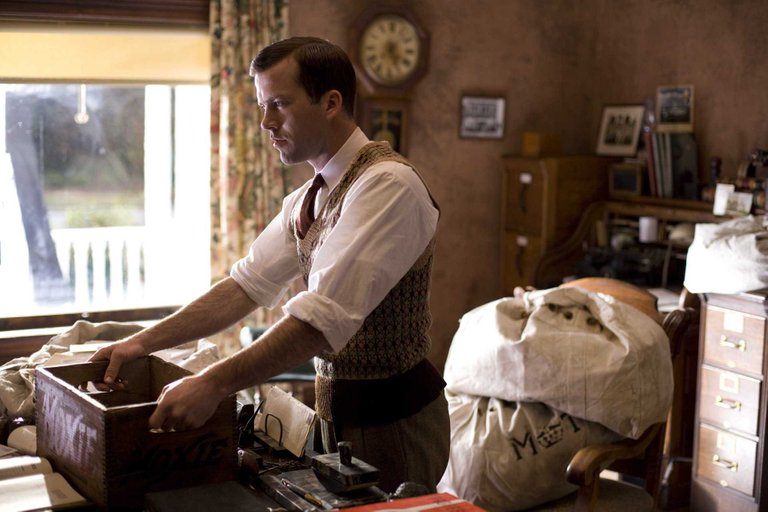 source
Lucas Black plays the funeral director's assistant, Buddy.  You get the feeling that Buddy is a nice kid who has his heart in the right place.  And as a side note Lucas Black is a pretty nice fellow himself.  I got a chance to speak with the native Alabamian at the reception after the premiere and he was very nice. Bill Cobbs plays the Reverend Charlie Jackson who knows about Felix's past and is charged with telling the story of Felix's past if Felix isn't up to it. He plays a very funny, interesting character.  His character adds some flavor to the film. He has a great face for these types of roles. And last but not least is Sissy Spacek as Felix's girlfriend from the past. She may not know it but she is part of the secret in Felix's past. Her role is essential but not as big as the others but she does a very lovely job with it.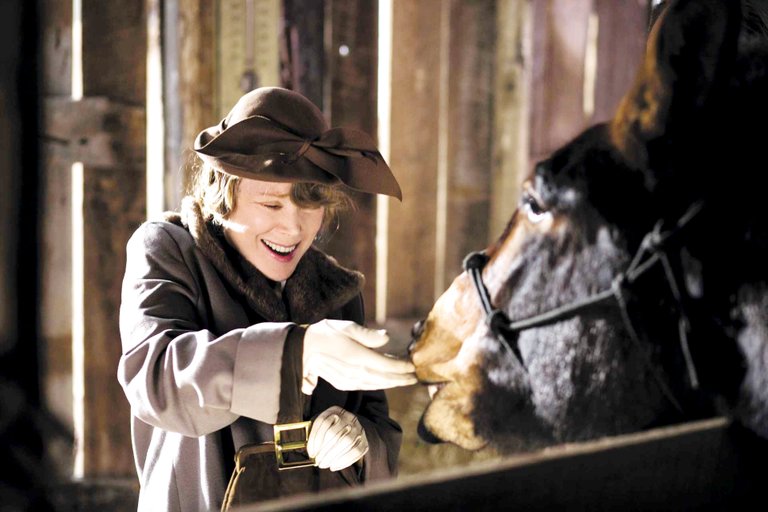 source
Conclusion: 
I really loved this film. It's the kind of well done film that at the end you say I am glad I saw that movie. I want my friends to see and know this story.  It is also nice is that it is a very clean film.  You could watch this film with your mother or grandmother without worrying that they would be upset or embarrassed.  Don't let this film pass you by.  See it, I promise you won't regret it.