Is Intrusion Worth The Watch?
Intrusion popped on my screen and it looked like a suspense-filled watch so I got right to it. It's new to Netflix and was released just yesterday. It's a mid-budget kind of film and I'm not familiar with the actors, right up my alley I must say. It stars Freida Pinto and Logan Marshall-Green, directed by Adam Salky.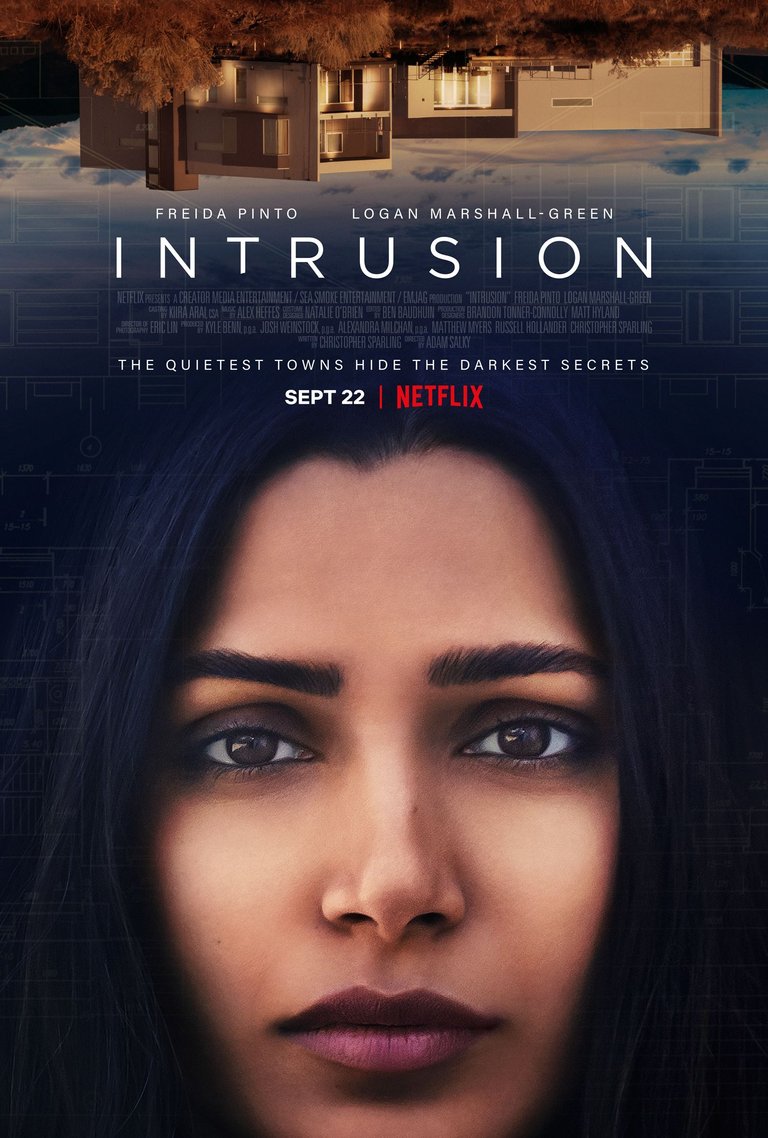 Source
The Plot
It starts off with a couple, Meera and Henry, who lives in a luxury home in the small town of Collarales. Despite being a small town, their home is cut off from the rest of the town and they have no close neighbours around the house. Their peaceful, cut-off from the world abode gets invaded on a certain night and that's when trouble began.
The break and entry looked too weird because nothing was stolen, only a thorough ransacking in some parts of the house. This has Meera extremely paranoid but Henry does a good job in calming her. He sets up an alarm system after the town's police points out it was weird he built such a sophisticated house himself and failed to put security.
The alarm system doesn't help when there's another break and entry and the invaders attack the couple. Henry is able to fight them as he makes use of his hidden gun. This second occurrence has Meera traumatised and it gets her more paranoid than before.
When the police let the couple know that these invaders were all related and they had been searching for their missing relative, it leaves Meera trying to put the puzzle pieces together. What did that have to do with them and their home?
My Review
This movie promised suspense and it delivered only a bit. My first question watching it was why the hell are you building your very sleek dream home in such a secluded environment with no security. Well, my question was answered in the unfolding of events.
Some of Meera's actions were questionable though, like how do you have PTSD and still have the guts to go over to the crazy part of town in search of clues? The switch from being paranoid and having a prime suspect was not fluid but I can excuse it on paranoia and how it drives people to act strangely.
I wish there was a better backstory for Henry though, I wasn't too impressed with his character. The mysteries revealed didn't match up to the build-up making the story seem dull.
It's a good 1 hour 30 mins watch to pass time but terming this 'thriller' is too strong of a word. I don't consider it thrilling or even entertaining.
I'd rate it an average 5/10. You can watch it here.
---
---