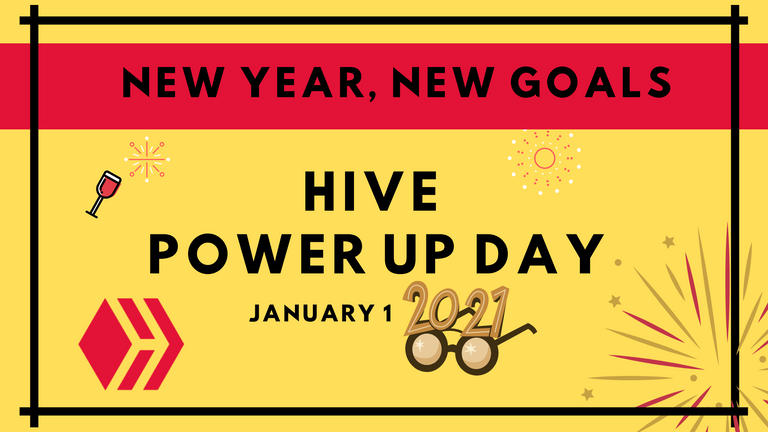 Welcome, 2021!
Whew! I had to pause for a moment there and make sure I am not making any typo-error on the year. Yup, it's 2021! We finally bid farewell to 2020 and look ahead to 2021 with much hope and positivity. On this note, I hope you all had wonderful and safe NYE celebrations.
Okay, time for business!
It's New Year's day, and it is also Hive Power Up Day. If you're new around hive and don't know what I'm talking about, I suggest you head over to this linked post by @traciyork and find out more details. Spoiler! Lots of prizes in store for lucky participants!
The requirements are:
-Your reputation must be above 39 and below 70.
-Your total Hive Power (before the 1st) must be more than 100 and less than 8000.
-You must power up at least 10 Hive on January 1st.
-You must write a post about your power up on January 1st with the tag #HivePUD (International) or #HPUD (Spanish).
I just realized that technically, I do not qualify for the rewards anymore, by the criteria above. I just realized that I just crossed Rep Score 70 and for that, I feel kinda giddy. Haha. Big thank you to curators and those who care to pass by my blogs. It is really appreciated.
The year that has been.
Hmm, I hope I can look back to my stats when the year 2020 started, but since I only started joining the #hpud last June, then I can only refer from there. I have grown close to 2700 HP over the past 6 months.
The goal was to close the year with 4000HP and I am happy to have surpassed that early in December and now sit at 4,323.187. Sometime in October, I started dipping my toes to Leofinance and set a goal of 500 LP by year-end. The price of LEO has been overwhelming, I have not been able to dish out finance-related contents (there were a couple), and my engagement has not been superb so there's no surprise that I did not meet that target. I am almost halfway there at around 240 LP.
New Goals for the New Year
I am looking to have at least 10,000HP by the end of 2021. This means around 5677HP to work on this year, and I will put a target of 500HP each month to get there.
I'd like to put a 5000 Leo Power target for this year, and that equates to 417 LP per month. Considering that I only use my Hive earnings to diversify my token holdings, this may be a very bold target so conservatively, I'm putting 3000 LP target (250 LP per month). So much work to be done on this target and first would be more engagement on the platform. Finance-related content? Maybe, as I learn along. As I increase my HP, more of that will be delegated to @leo.voter for increased LEO payout.
Other goals are to accumulate more second layer tokens - I have a few staked STEM and Sports tokens already. Of course, I'd also love to increase my @lbi-token holdings and really love into DCity. A few months ago, purchased 1 factory and that was it. I really could understand yet how it works.
1st Hive Power Up of the Year
As mentioned above, I am currently sitting at 4,323.844HP. Here's a screenshot of that:

My monthly HP gain target is 500, so let's kickstart that with a 100HP power up:

Now the real work begins as I still need to cover the remaining 400 HP through curation and posts. It's a long year ahead. Let's all do this!
Final Thoughts
I really did not plan to make a post this January 1st, but how can I miss the Hive Power Up Day? Can't do that, can we? Sure, we can power up anytime but doing it with the rest of the community makes me feel part of a pact! I enjoy making these reflective posts to see where I'm currently standing and where I'm at in terms of my goals.
I've seen lots of power up posts already. How about you, have you powered up?
My December Power Up Post: Hive Power Up Day | December 1, 2020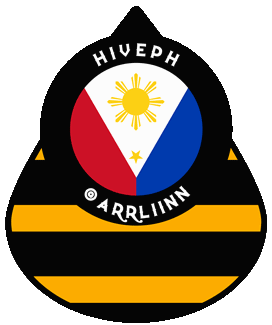 Many thanks to @bearone for this beautiful Hiveph badge!
Join and subscribe to the HivePh Community : Supporting Filipinos Worldwide
Join us in Discord.
Posted Using LeoFinance Beta