Spending 1500 USD on Gold
Just about a week ago I wrote this post where I was talking about how my Portfolio has become a little unbalanced and I need to buy some Gold as my Gold Holdings had decreased in regards to my Equity Holdings. So I was wondering what I should go with as even Gold has options as to what you can buy and hold. You can buy Gold Jewelry or Gold Coins or Digital Gold or Sovereign Gold Bonds I had all four options open for me but thanks to my Mom I did not have to make that decision as she broke her Gold Bangle and was asking for a replacement from me so I found a nice opportunity to gift my Mom something that she wanted.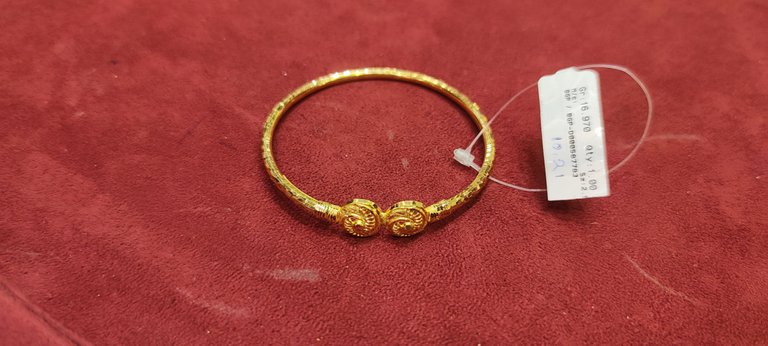 Don't get fooled by the size of that Bangle as the size is definitely deceptive to the weight it has in Gold. The reason I bought this Gold Bangle was that it has a simple design like my Mom likes and she won't know how much it costs as she will be under the assumption that the inside of that bangle is hollow. Even after this purchase, my Gold Holdings are still not quite there yet so next month I might go for some more Gold but before that, I also have another surprise for my Mom and it is something that she loves more than Gold. Stay Tuned for that.

Posted Using LeoFinance Beta
---
---