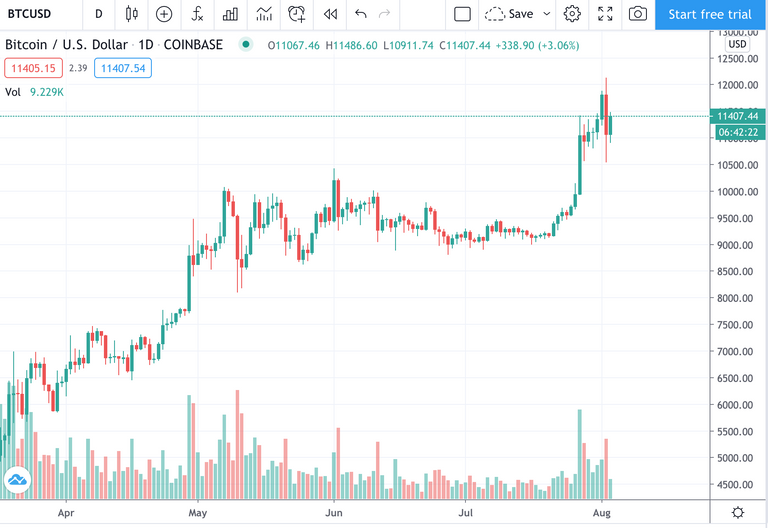 A few posts here and there on Hive lately have talked about the price of HIVE not following along with the rest of the crypto bull market.
In this market, we've seen currencies like BTC and ETH and many DeFi coins rise as much as 50-500% - showing a rally that is not quite as crazy as 2017, but somewhere in the middle of that and a traditional market.
There is no doubt that crypto is maturing.
There is also no doubt that crypto is still young.
As we move from crypto youth to crypto maturity, we're going to see many coins get more popular and stable in price.
As a Hive Trader, Here's What I'm Waiting For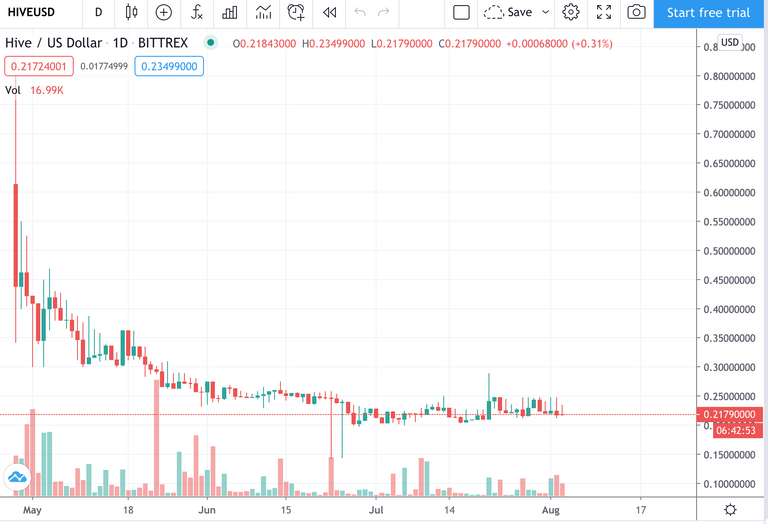 Crypto is rallying but we aren't yet seeing it spill over into Hive. Hive is not an edge case, but rather the case that many other cryptos find themselves in at the moment.
Amidst a bull market, some win and some lose. Oftentimes, it happens at varying intervals.
As an active HIVE trader and a semi-active (but not that active) Hive user, I think we'll see HIVE rally in the coming 6 weeks.
The reason why is based majorly on spillage from other assets. I believe that people are participating in massive ETH/BTC based gains and those gains have yet to spill over into smaller altcoins like HIVE that have a real use case and a real pump potential.
These things happen in cycles and I know that HIVE's pump cycle is coming. Right now, it's a matter of waiting. As for me, I've accumulated quite a lot of HIVE on the exchange (in the 5 figure range and nearing 6 figures by the time this rally happens in the next 6 weeks) and am getting ready for the massive pump cycle that will run from ETH/BTC back down into alts like HIVE.
This is not financial advice, DYOR. I'm just a trader who's been in crypto for a while and know a good pump when I see one.
Posted Using LeoFinance