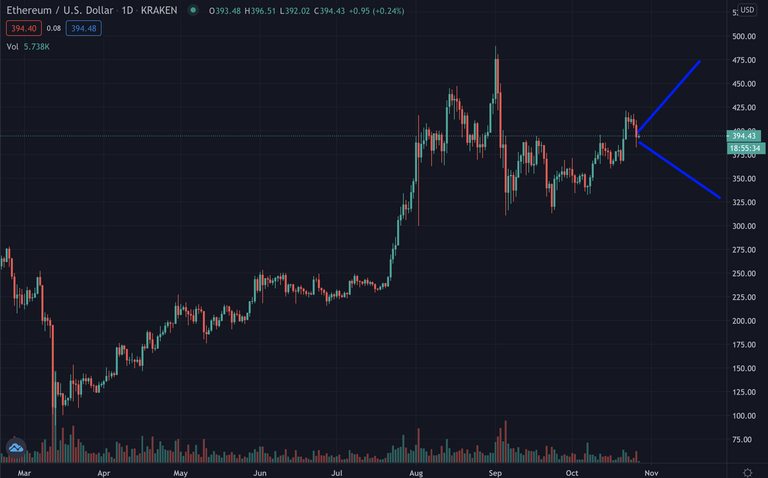 ETH has been consolidating for the past 6 weeks or so. The crypto market has been heating up over the past week, but we're just starting to see the creepings of another run up to recent highs and beyond.
The question remains:
Will ETH break to the upside or downside?
If ETH breaks to the downside, I could see us retracing all the way back down to ~$320 USD and sitting between that level and ~$350 for a while.
If ETH breaks to the upside, then I imagine that we'll see a beach of $500 with price stabilizing in the high $400's as it waits for another rally or breakdown.
With equities tanking today, it was surprising to not see much of a downtick in crypto. If equities continue this trend through the week, the trend down to $320 seems pretty likely to me.
With the election coming up, volatility will peak out and it's anyone's guess where we go from there.
HODLing alts seems like a good strategy here. DeFi has cooled off and if we see another boom in that industry sector, things will get real interesting real fast.
Posted Using LeoFinance Beta