The launch of Thorchain mainnet - which includes the introduction of 6 native blockchain tokens - has been one of the most anticipated events for the DeFi space and especially the Thorchain project.
Most people got into RUNE for the sole expectation of this event. Waiting for native crypto trading and pooling to go live.
For the first time ever, you can now pool and swap in native coins with decentralization, robust protocol dynamics and a passionate community developing new features in the background.
Multi-Chain Chaosnet is called chaos for a reason:
Pending TXs Stuck on Thorchain
The chain has launched today and there is definitely chaos already unfolding.
This is to be expected and Thorchain continually states that in the early stages of launch, you should pool and trade with small amounts. Allow the kinks to be worked out so the protocol can mature before using real funds.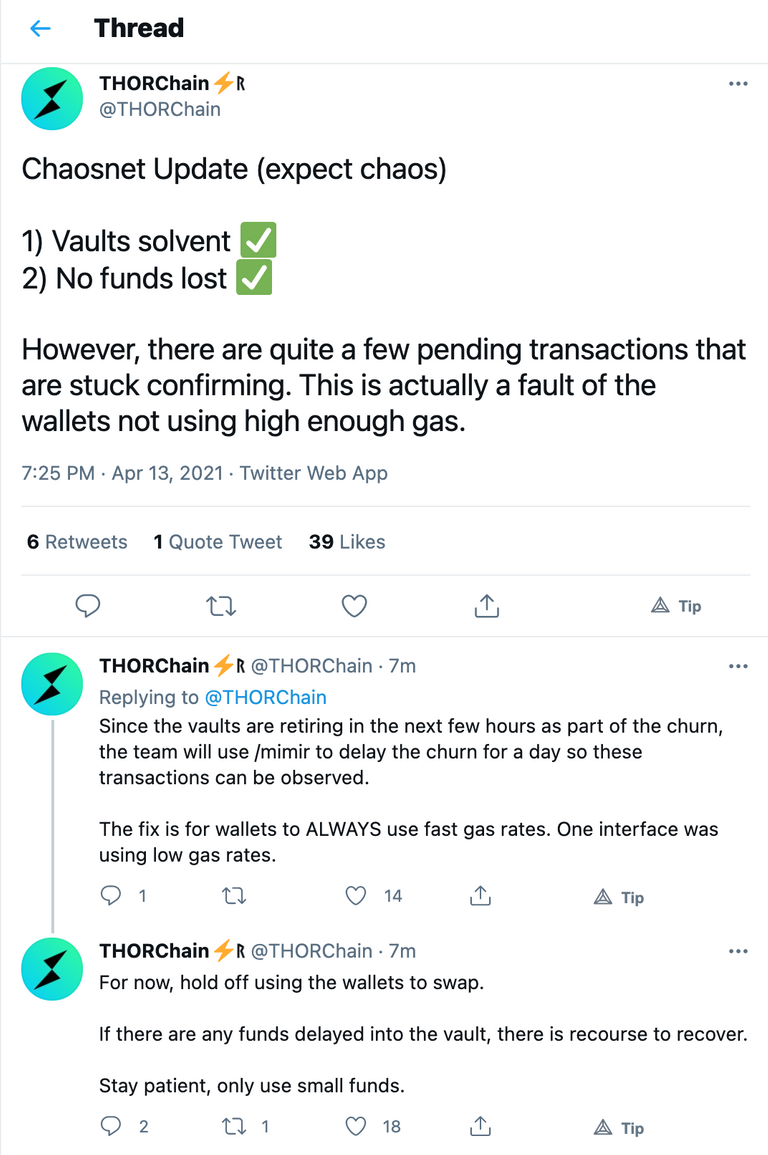 Another important thing to bear in mind is that the protocol itself is still safu. Keeping funds safu is the #1 priority but that doesn't mean quirks won't happen - i.e. TXs getting stuck in limbo.
Let chaos reign supreme until we all make our way to Valhalla.
Posted Using LeoFinance Beta