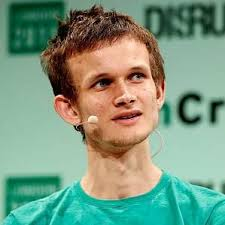 Vitalik Buterin - Founder of the Ethereum Network - recently participated in a little tweet battle where he was being told Tron is Better than Ethereum.
Bitcoin activist and independent developer Udi Wertheimer, who tweeted: "#Tron > #Ethereum". " - CT
I overdramatized the title a bit (as all media reporters do) :) but the general premise is the same. Vitalik's statements are as follows:
""I feel like this weird half-joking tron stanning in the BTC community might be a perfect example of this from @slatestarcodex"
He also attached a number of screenshots from a 2014 article that was originally posted on Slate Star Codex — a now-deleted blog created by a San Francisco psychiatrist known by his partial name, Scott Alexander."
He clarified his position with Cointelegraph and made it clear that his comparison wasn't regarding them as in the same league as genocidal maniacs, but rather the idea of racial differences aside in a country to country allyship.
Tron Sucks, Ethereum is Good
Say whatever you want about Ethereum -- it's not perfect and it's got a lot of developments that are needed to fix simple and long-standing issues -- but it is by no means even close to tron.
The issues with Tron are just blatantly obvious to anyone paying attention. I hate that Tron gets as much publicity and investment as it does because we all know (as Hivians) how poor that blockchain is and how evil their leadership remains.
Vitalik additionally argued that "from any serious point of view, any flaw that ETH has from the perspective of BTC community values, Tron has 10x more". He added:
"And yet, ETH is often a mortal enemy, and yet Tron, at least psychologically, is viewed as a distant crazy uncle it's cool to be kinda friends with."
At the end of the day, I have personal experience with Tron users and even with Justin Sun himself. I know that utilizing Tron is simply a risk on myriad levels. SAFU doesn't exist there and neither does the Tron "blockchain".. it's not a cryptocurrency but rather a centralized ledger doing centralized things.
Posted Using LeoFinance