I just had a great trading experience I want to share with you guys (and girls). Well, maybe it won't be too exciting for the big lions with years of trading experience but for some, it may serve as some sort of inspiration for the upcoming bull-run that everyone's been talking about.
Has it started? For me, I think it may have begun with this small but rewarding trade. If we look at the market, it's really green and from what I heard, Bitcoin reached an all-time high today! It's not 20K yet but it could be just a matter of hours.
So, what was your ''great experience'', boi?
In short, I bought 200,000 coins for 0.10 ETH and four days later sold 100,000 of them for 0.14 ETH. I now have 100,000 left and I got back what I invested + 0.04 ETH minus fees which were pretty low at the time of my transactions and resulted in about 0.007 ETH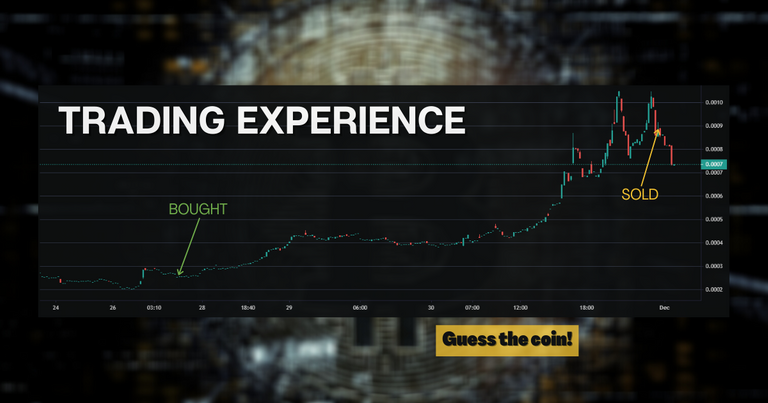 If we translate what I just told above into human language, it goes like this:
I spent $60 and bought 200 thousand valuables. Four days later I earned 85 bucks for selling only half of them. To make the whole thing happen, I spent a little over $4 and I still have 100 thousand valuables left. Amazing, right?
And what is the mystical coin you're talking about, boi?
If you're into crypto, you may guess which coin this is. Before talking about the coin, I want to say that the purchase of it wasn't spontaneous but it did come at the right moment! I was reading about it a few weeks ago but at that time I didn't have free assets to invest in.
As I got some ETH on my hands, I bought it without second-guessing. Okay, I second-guessed and bought less than I could have but I'm not regretting it. When the price dips further (if it does), I'll probably spend my earnings to get my hands on more of this promising project.
Why did you buy it, boi?
After doing some basic research, I saw that there's a real team behind the project and I also found a pretty active and positive community on both Telegram and Discord. As for the logo and idea, I liked it from the beginning!
REVEAL IN 3...
2...
1...
Feast Your Eyes!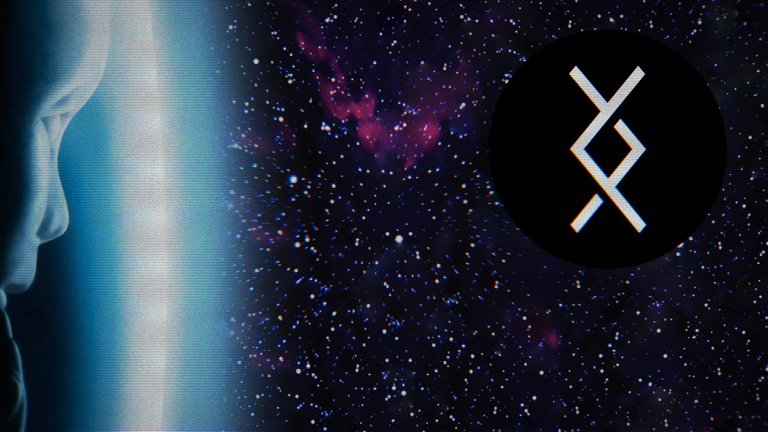 It's the drc.foundation and the coin is called Digital Reserve Currency!
I won't go into what this coin offers and I won't go shilling it because I know you will do your own research! You're on Leo, it's only possible to get this far by doing some learning about the world and how it operates. I'm glad to be a part of this community where I can share my experiences and be rewarded for it!
All I can say about DRC is that maybe this pump happened because Yahoo finance had an article about DRC. I may be wrong but I'm certainly happy for my gains and I'm excited about the future! And the green market craze! And Leo! Damn, I'm too excited!
Shh..Maybe you have a question for your readers, boi?
Well, thank you for asking! I do have some questions for those who are reading this. What do you think of my operation? Did I do the right thing by selling only half of my coins when I could have sold it all for a big gain?
I guess I don't want to regret it if the price keeps pumping more before I'm able to buy some of those DRC back. What is your opinion? Have you had similar experiences?

Thank you for reading! You are wonderful!
Posted Using LeoFinance Beta