Many would say to invest in Bitcoin, that it is the GOLD of Cryptocurrencies, but I would say to invest in Ethereum. It is my cryptocurrency of choice due to its innovation and drive of the financial world. And the third quarter economics from 2020 come to confirm that.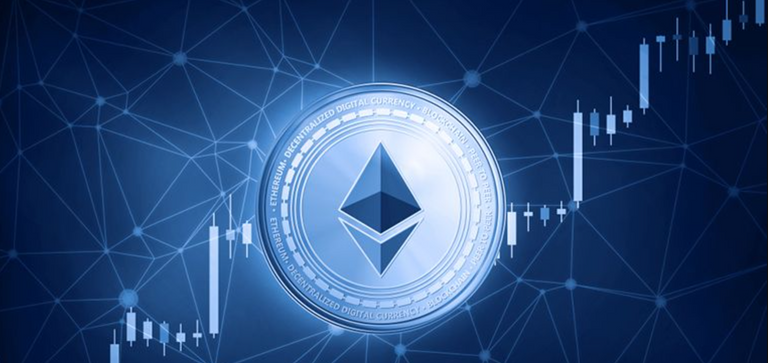 We saw in this last period how Ethereum network and all its smart contract features were pushed to the limit and with it they game the gas fees which soon reached all time highs, blockchain was barely ale to handle the transactions as the volume soared. The blockchain dynamics were so intensive that resulted in the miners being rewarded with more than 50% just from the gas fees. And this can be seen through the all highs from last month as per below graph.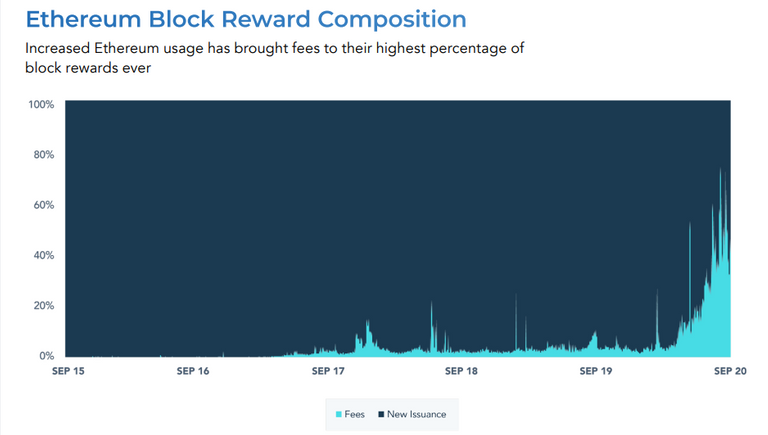 The yield farming bonanza got crazy and the DeFi rise as never before and this resulted for Ethereum transaction volume to surpass Bitcoin with more than double. In the settlement layer, the Ethereum is the world leader and the value that brings and the economics behind it are recognized everywhere. This proves that Ethereum is a market fit blockchain and the solutions that can be developed on it are driving the financial growth worldwide.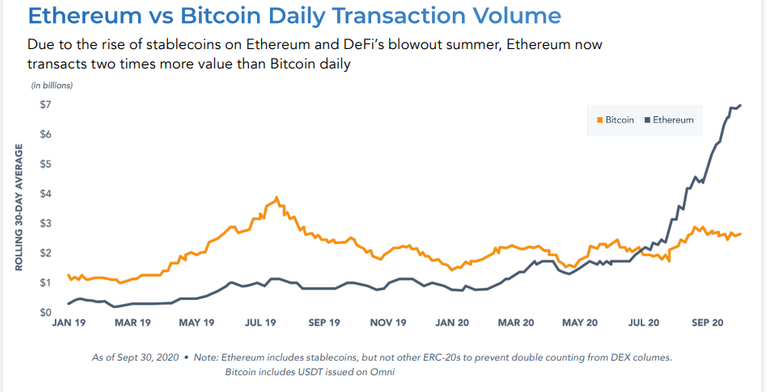 Ethereum extensive economic growth shown in Quarter 3 of 2020, might make it the first public blockchain to reach $1 trillion in transactions in a year. Having $989 billion transactions performed in the last twelve months, probably we will see this milestone reached by end of the year.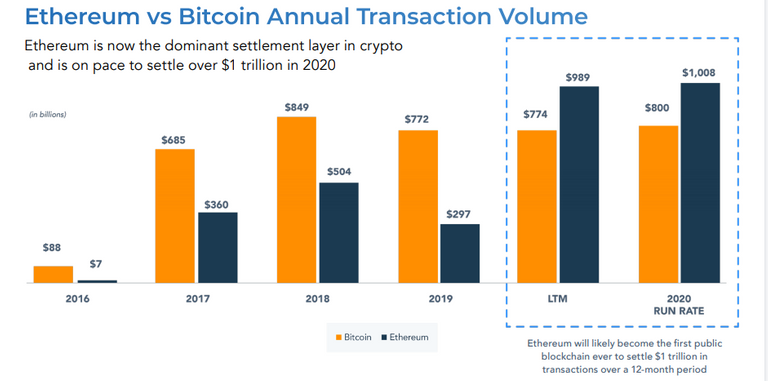 The last period with its all time high volume numbers proved to us that while the price might not be recognized yet for Ethereum at the level it should, the value it brings and the economics are already showing who drives the entire blockchain and cryptocurrencies development. I would invest in Ethereum at any point in time and I foresee it will surpass Bitcoin at some point in market capital. And what is great about it is that you can put it anytime to work for it, it is an active cryptocurrency that doesn't sleep compared to Bitcoin.
Posted Using LeoFinance Beta