How much can you earn in a week playing Splinterlands?
Splinterlands is an innovative play-to-earn blockchain game built upon the power of NFTs. The game operates on the Hive blockchain, it is a trading game type and is in the process to become much more through lands transformation and new unseen and unheard features. The core of the game is to build an army of monsters lead by a summoner and fight against other monsters to get in-game rewards, either on a Daily or Season End basis. The rewards come in different shapes like DEC cryptocurrency, Magic Potions or Reward NFTs. And with so many sources of rewards, we cannot but ask ourselves the question of how much could someone earn in a week playing Splinterlands?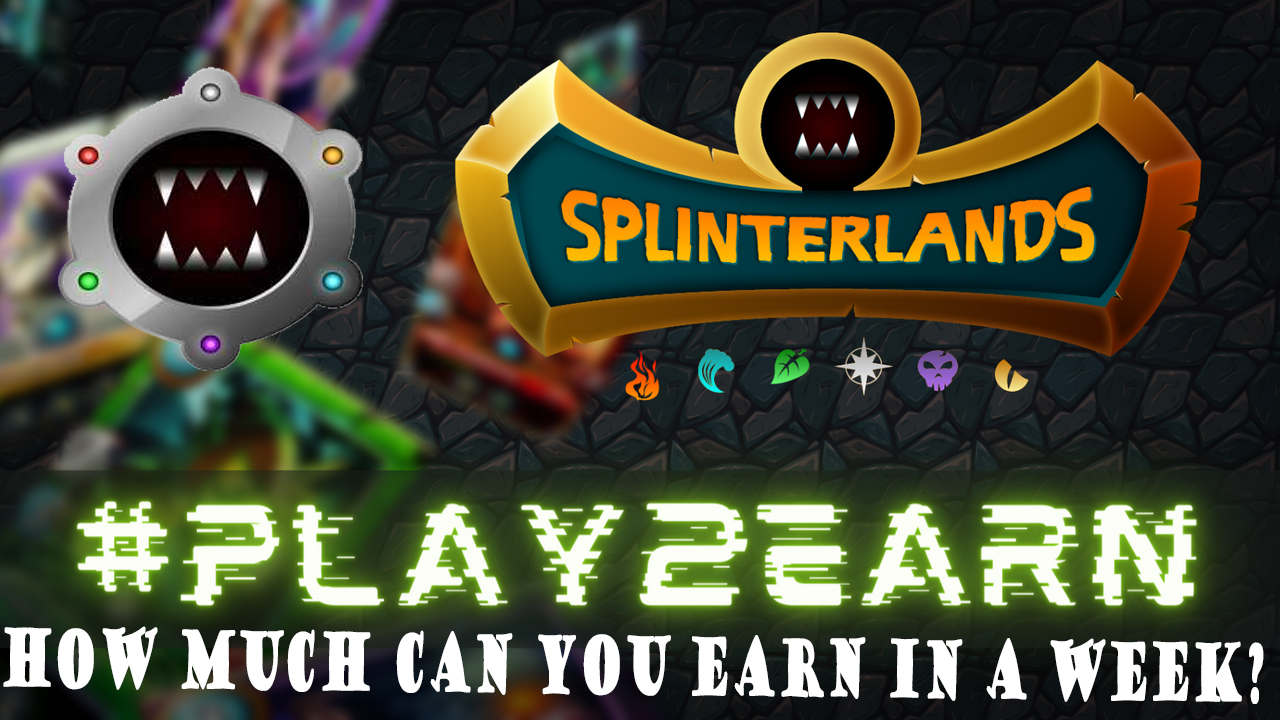 While we all have different armies of monsters and multiple accounts the earnings will vary, but we can take one's use case to see the potential of the game. Thus I will be presented my experiment for one week to see how much I can make out of the game in a week. I will be using 5 accounts in different games and I will play the fights manually, with the goal of completing the Daily Quests to get the Reward Chests. Along with that, I will be earning DEC from the fights and SPS from the Daily Airdrop as well, thus I will be counting that as well.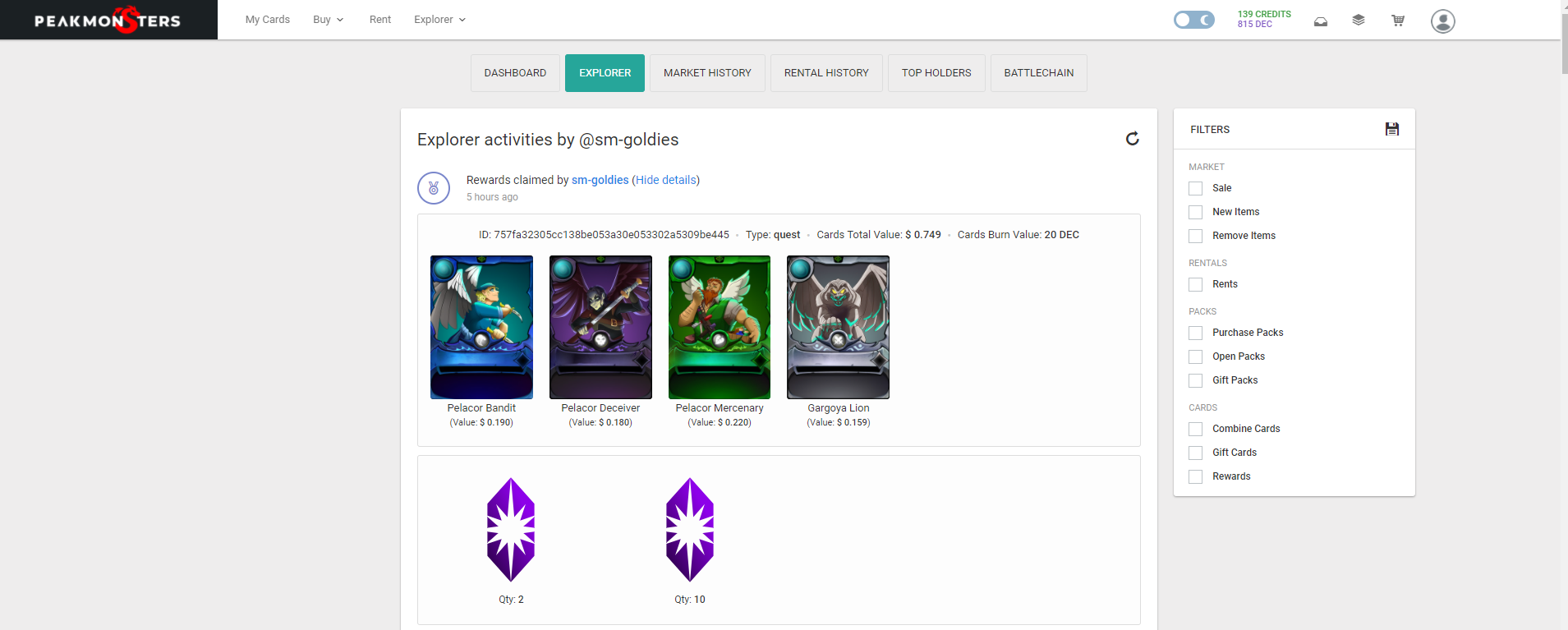 For evaluation of the earnings by day, I will be using PeakMonsters where the Explorer should give me a cumulative value of the received rewards. I will translate those into an excel table that will be used for tracking the rewards during 1-week length, starting today. Based on the rewards I will be able to see the earnings for a 1-week period, but also do an average per day. As there aren't any Season End rewards coming soon that will remain the cherry on the top that we'll need to consider as a bonus, but not as the base calculations for this experiment.

A rather good day for starting the 1-week experiment for the earnings in the Splinterlands with good amounts of DEC and NFTs received from Daily Quests completion. The SPS tokens are coming steadily as well from account holdings values, but also from staking which is roughly 30 SPS/per day. I forgot to mention that I am an early adopter of the game, joined it in 2018, and through the years and GFLs received I could sell those for serious money and buy more monsters to extend my armies. Probably I have invested a few hundred dollars along the way and today the assets valuation is in the high 5 digits. On top of that, I am not renting cards at the moment as I need the Collection Power staying in higher leagues, but from the new Reward Cards, I will be able to set some aside for renting to make a new revenue stream.

A rather good day of the week which ended with $13.44 earnings from DEC and Daily Quests NFTs and $52.90 from the SPS airdrop. We are still in the early stage in the new league and as I am not in the upper Leagues the rewards are a little bit shy, thus the rather small game earnings. As I will be climbing in upper leagues, there will be more fights and more Reward Chests which should translate into better revenue. As well the NFTs weren't outstanding and is enough one Legendary or even Gold Foil Rare, Epic, or Legendary and that will put me in a much better position. We all need a little bit of luck and with persistency and consistency, I think I will get it!
Posted Using LeoFinance Beta
---
---