Just yesterday I was writing that the Leo Finance witness was surpassing @riverhead on the 29th active place and it seems that the bull runs continues for it. After only one day it moved to the 28th active ranking place and jumped before @jesta and continues to gain momentum. With @netuoso witness out of the game the next place that we can move up is held by @mahdiyari with 63,258 MVests. As the @leofinance witness has at the moment 56,424 MVest that is quite a gap that we need to recoup and we need some sharks and whales to support us in order to achieve that.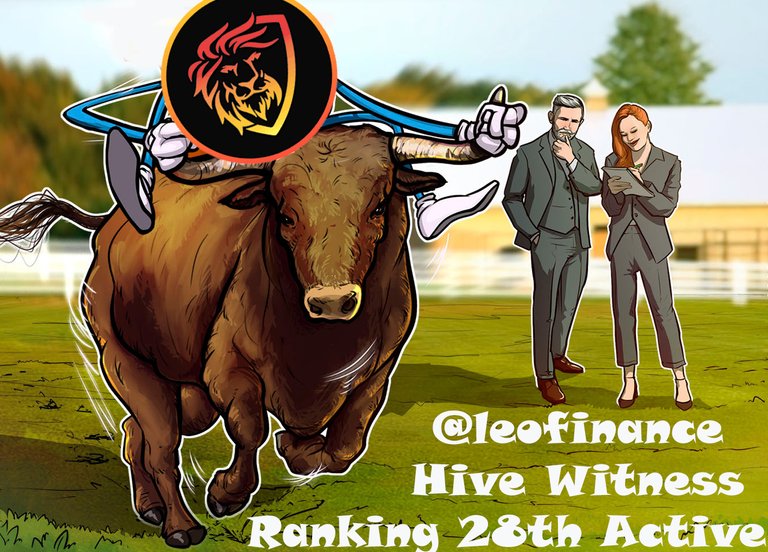 When @taskmaster44500 told me that the @leofinance witness will be a Consensus Witness (Top 20) this year, I had my doubts but seeing the continuous onboarding from different channels to the Leo Finance community on Hive blockchain with also getting the attention of the other Hive members and supporting it, I am seeing myself the light of the day and I start believing that this will happen. And with the roadmap knocking at the door, with the new apps and features that will be soon released, I think those will be the foundation for unanimous support for it.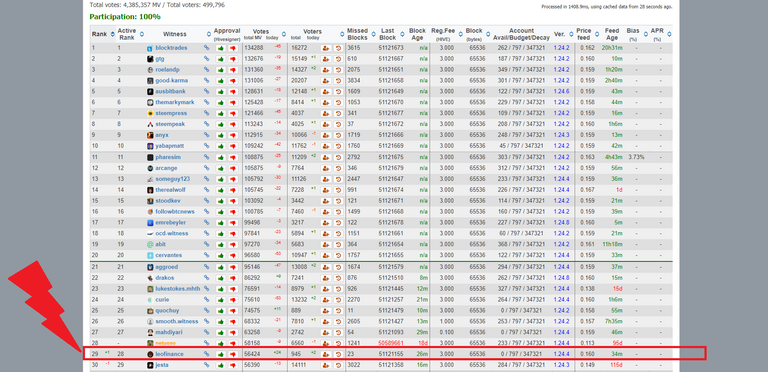 If you are not convinced yet by the work done here, just take a look at the roadmap that is laid ahead and soon to come into the Leo Finance space.
Major LeoFinance.io Publishing UI Update - Advanced Drafts and Publishing Features (through Lightning and LeoInfra, we're going to introduce a drafts/publishing feature that works... very well. There's a familiar experience here to how Twitter handles scheduling and drafts - which is why we're rolling this out before #ProjectBlank). We've got this feature live on our development site and we're aiming to push it into production by tomorrow morning
Announcements of announcements for #ProjectBlank - every day is another 24 hours closer to the launch
LeoFinance Whitepaper/Book (Shane and a few others want me to publish it on Amazon in kindle version.. 🤷🏽‍♂️)
LeoFi Dashboard Unveil (roughly 3 weeks out)
Now there is no doubt that we are getting to Top 20 sooner rather than later and can barely wait to see what Leo Finance can do for the Hive blockchain having the support that it deserves. The community from here understand the times we are living and has the capacity to adapt to them very fast, so just imagine to expand that from just this community to the entire blockchain. We should see improvements at different layers and more eyes and money brought into the ecosystem. So don't stay on the lines and watch from the sides anymore, get into the game and lay your vote for the @leofinace witness!

Posted Using LeoFinance Beta