Leo Finance witness on Hive blockchain (@leofinance) is on fire and with the speed of light teleported on 29th active ranking place. In less than a week it succeeded to continue the rally, to gain more trust from the Hive users and push it day by day closer to the Top 20. It will be a crazy year for Leo Finance with all its new apps coming our way which should boost the entire Hive ecosystem.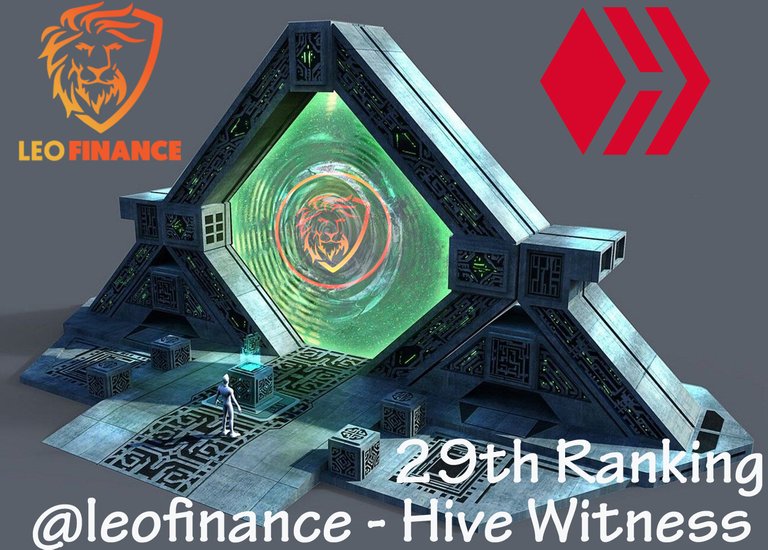 Just thinking of the impact that the Leo Finance roadmap will have on this community and on Hive blockchain itself, surely makes @leofinance witness as a deserving Consensus Witness and enter the Top 20 sooner rather than later. The new features coming our way like major LeoFinance.io publishing UI enhancements, LeoFi Dashboard, Leo Finance White Paper and much awaited micro blogging app, surely will bring more eyes and dynamics within this great ecosystem.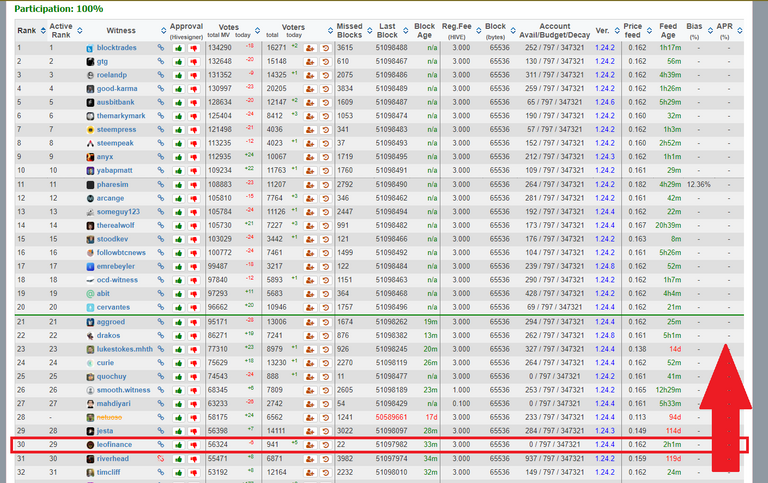 It is quite incredible what the Leo Finance community is doing and the impact it has on the entire Hive blockchain. Let's just thing of the Hive onboarding features through Metamask or Twitter that brought new types of users around and will continue to do so. I love that it understood the problems on Hive blockchain and that it tries to solve them one at a time. The tools build around LEO and Hive altogether like HiveStats (https://hivestats.io), LeoDex (https://leodex.io/market/LEO), LeoPedia (https://leopedia.io/) and Leo Finance itself (https://leofinance.io) created a strong medium and portal to join the LEO community and Hive blockchain at once.

And I believe that most of the users that end up here are to stay and grow together with the entire ecosystem from here. This is the advantage we have in comparison with the other blockchains, this is where our power resides and we will leverage this for a long time and build great things on this foundation. It takes time to achieve everything that is envisioned here, but we have a great team behind us which pushes everything forward with a speed of light. And is normal in this conditions for the @leofinance witness to become a Consensus Witness and its ranking up periodically shows that!

Posted Using LeoFinance Beta