A Reflection On Chinas Recent Events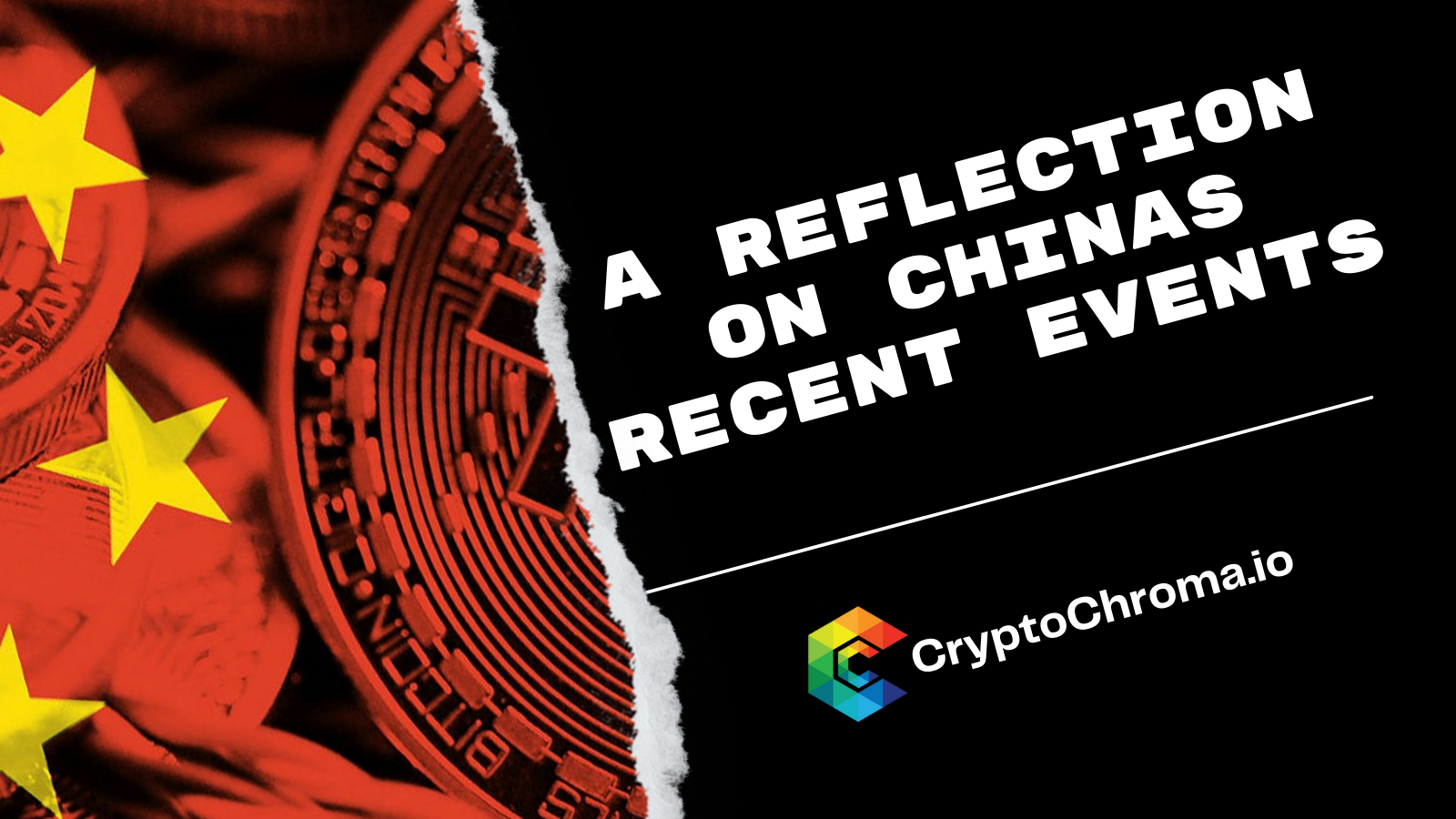 A Reflection on Chinas Recent Events
Crypto markets did take a hit again due to the recent news of China cracking down on cryptocurrency yet again. In this article I'm going to go over the reflection of China and what they most likely are up to. Let's be honest this country is digging itself a massive hole it can't come out of without war.
China Bans Cryptocurrency Yet Again
Back in 2017 we went through all of this where China banned miners and banned crypto. The outcome of it was that 3 years later we doubled the market cap and more cryptocurrencies, projects and innovation have come out of it than ever before.
Put us in September of 2021 and what do we have? A total repeat of 2017 with a market that doesn't really care much anymore for China and their ways. In fact an entire stock market and world that really no longer cares about anything coming out of China as it's entire economy starts to struggle.
We still hold a nearly 2 trillion dollar market cap that still somewhat reacts on the news out of China however for the most part it cares little of it anymore. That's because earlier this year they pretty much removed themselves from crypto by banning all miners. What happened? Miners moved to other countries and wealth continued to be generated and new chains and advancements in crypto happened. There was relatively little slow down in terms of hash rates.
The Next Step
Make no mistake about it however the world is in a recession at the moment. To some it might not feel like it who are in the crypto space but to millions of others without jobs etc they are feeling it and this recession could possibly turn into a depression it's not far off!
Despite that however crypto continues to roar and more wealth is being generated than ever before. Instead of a depression perhaps what we are really seeing is a slow but radical shift of traditional work being removed and replaced with the digital world we find ourselves in.
Does China Really Matter Anymore?
To me China continues to fall more and more out of the spotlight. It reminds me of that person who gains a little power in a group and starts to flaunt it and quickly everyone abandons that person and they are left with nothing. That's exactly what I see happening with China right now. Their influences continues to be crushed on all fronts and they are scrambling trying to make sense of it before they lose all. (Tip China banning a world currency is not a good move)
The thing is the world is in a huge slow down economic wise it has been since 2017 and with covid and shut downs that process speed up to the point of what pushed us near what I believe is a global recessions and possible global depression. It will be intersting to see what unfolds next but for me the world has gone fully digital which was increased in adoption speed due to Covid and lock downs and the worlds just trying to make sense of that all now.
Posted Using LeoFinance Beta
---
---