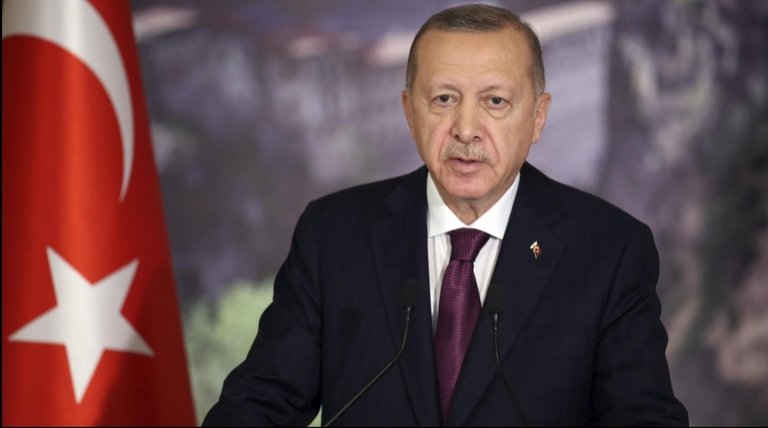 The authoritarian-led states are currently experiencing a heyday.
The measures for monitoring their own people are being constantly refined and it is becoming increasingly easier to find lateral thinkers.
I have often written about the gold rush with data and also about companies that become rich through data analysis.
The software and databases are sold profitably to everyone, even autocrats.
China and its minorities as the latest example, there they are searching for lateral thinkers with German technology.
What China can do, Turkey can do for a long time and so the latest headline was born.
"Triggered by scorn for Erdogan's nephew on Twitter
Opponents of the law point to the lack of independence of Turkish courts and suspect that the primary concern is to pursue and suppress any criticism of the government. The reason, they say, was scornful Twitter comments after the birth of Erdogan's daughter's fourth child. Eleven people had been arrested and interrogated afterwards.
"
The real-life satire is getting worse and worse, and the subject is also far too important, because freedom of expression is a great good.
Translated with www.DeepL.com/Translator (free version)
Die autoritär geführten Staaten erleben ja grad eine Blütezeit.
Die Maßnahmen um das eigene Volk zu überwachen werden stätig verfeinert und es wird immer leichter Querdenker ausfindig zu machen.
Über den Goldrausch mit Daten habe ich ja schon oft geschrieben und auch über Firmen die durch Datenanalyse reich werden.
Die Software und Datenbanken werden gewinnbringend an alle verkauft, auch Autokraten.
China und seine Minderheiten mal als jüngstes Beispiel, dort wird munter mit deutscher Technik nach Querdenkern gefahndet.
Was China kann, dass kann die Türkei schon lange und so war die neuste Schlagzeile geboren.
"Auslöser war Hohn für Erdogans Neffen auf Twitter
Gegner des Gesetzes verweisen auf die mangelnde Unabhängigkeit türkischer Gerichte und vermuten, dass es vorrangig darum gehe, jede Kritik an der Regierung zu verfolgen und zu unterdrücken. Anlass seien höhnische Twitter-Kommentare nach der Geburt des vierten Kindes von Erdogans Tochter gewesen. Elf Personen waren danach festgenommen und verhört worden.
"
Die Realsatire wird immer schlimmer und das Thema ist auch viel zu wichtig, denn Meinungsfreiheit ist ein hohes Gut.
Quelle
https://www.ffh.de/nachrichten/top-meldungen/detail/toController/Topic/toAction/show/toId/246611/toTopic/tuerkei-scharfe-kontrollen-fuer-facebook-und-co.html
Posted Using LeoFinance