This morning i woke up to a very bad news as i see my portfolio draining with the speed of light, i checked on my social media and see other crypto hodlers and traders lamenting as well, it is indeed a sad day for the hodlers, the bear set in... The fact that the little bull run make many millionaires but with the sudden downtrend, some people can become more poorer than they were before joining crypto, some may end up even losing everything...
Some people are used to this kinda dip since they have been into crypto for a longtime and they know how it works but for some people who just got invited by friends to earn money during the bull run that ended up putting more money than they can afford to lose, i really don't know the state of mind they will be right now but definitely depression have set in but it will only make them stronger.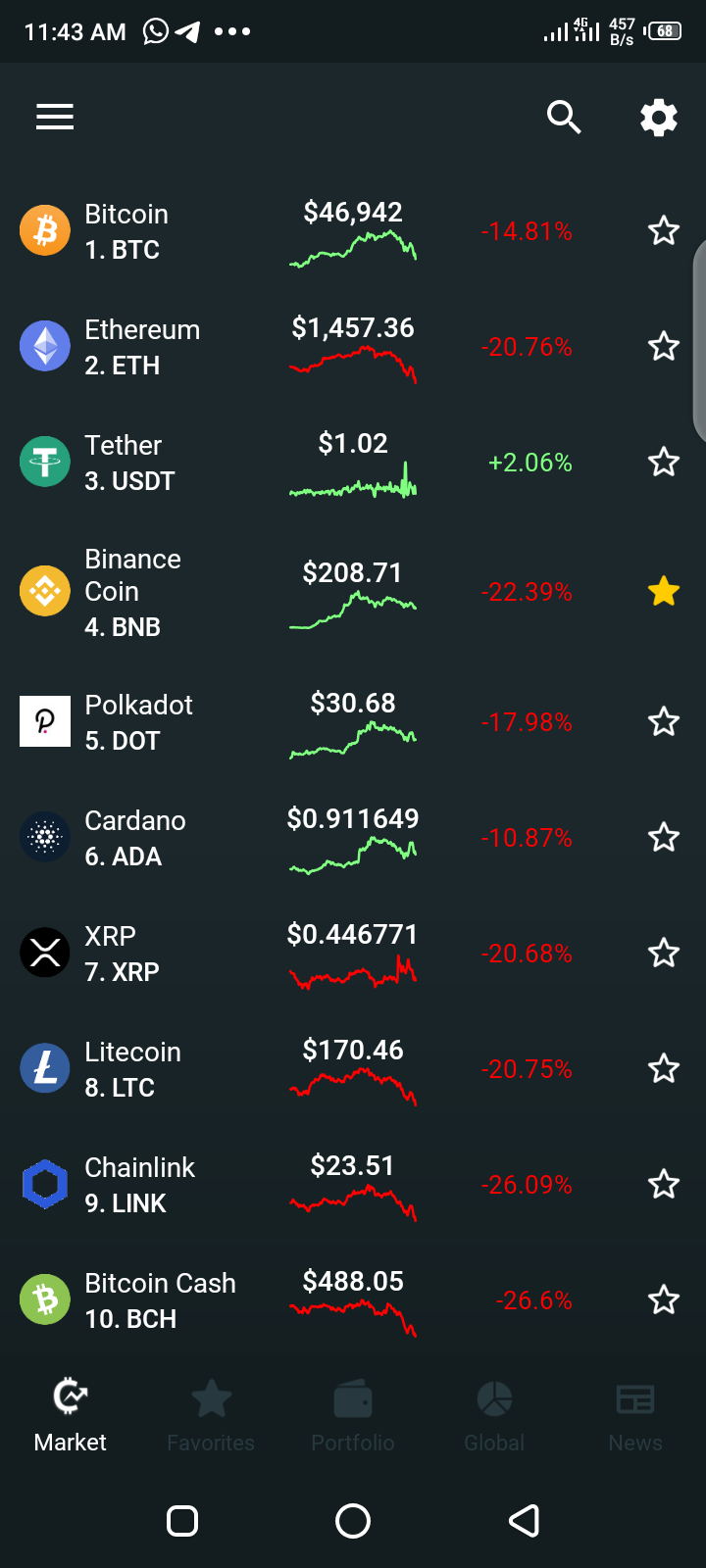 The market looking so bearish, some are saying buy the dip, buy the dip, some follow the advice and buy the dip only for the dip to become deeper, more depression set in! Bitcoin is on a downtrend and the alt also follows, some alt that never spike during the bull run join the movement downward...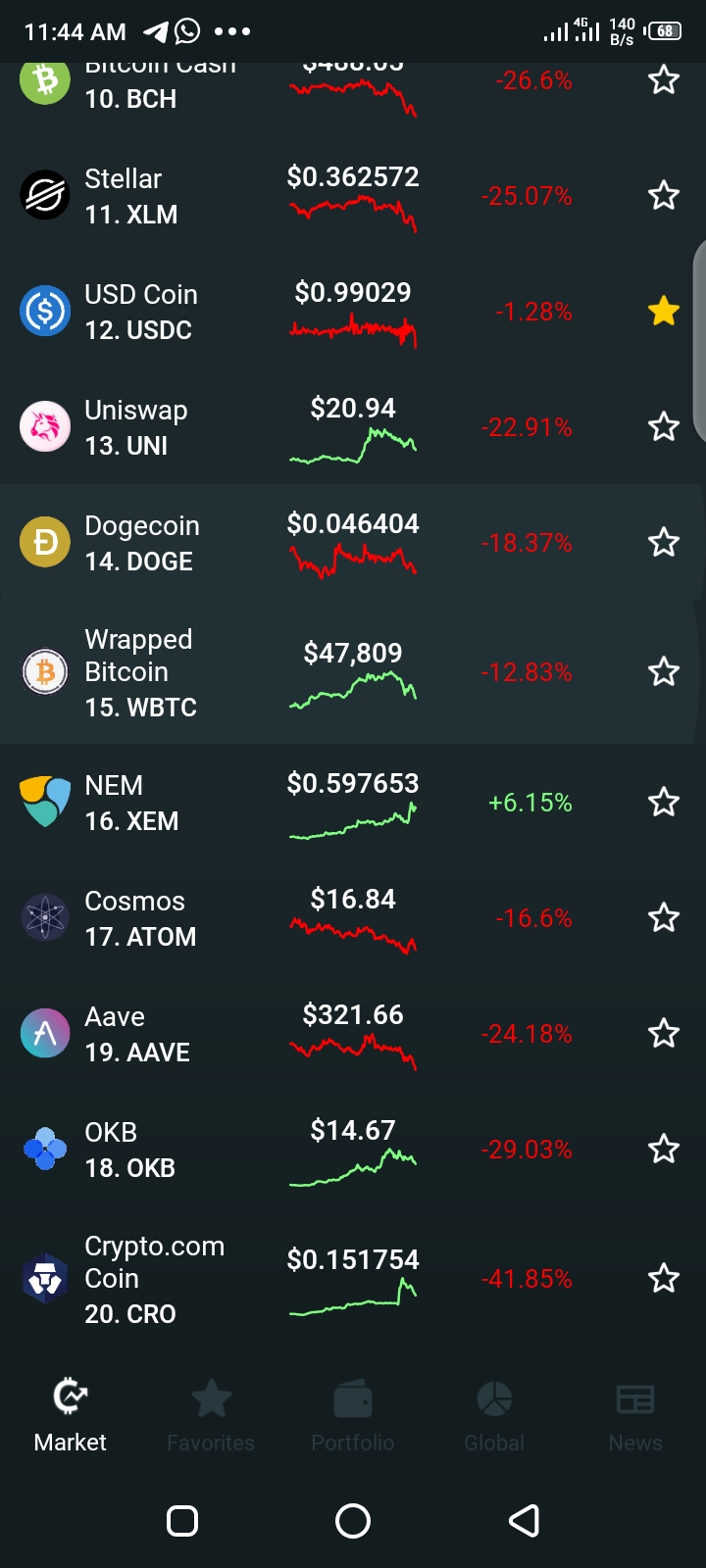 All the alts looking bearish, when is the bear market going to end and what lead to this, i heard some gist about bitcoin getting dumped by top hodlers, not sure if it is true or just a rumour
My advice to hodlers is not to panic and dump your bags, hodl tight!, hodl the line, whatever goes up must come down and whatever comes down can still go up, this is just a test of faith, stay strong and we shall survive this bear season!
If you knw a trader or crypto hodlers, Hug them right now as it will go a long way ...... Bags are dipping, heart is bleeding..!
Posted Using LeoFinance Beta