Hey Jessecretive ones
Governments are beginning to crack down on crypto ownership, some are banning it with the case of Nigeria recently, and others are looking to tax the living hell out of your holdings.
The reason they can monitor what you're purchasing is that many of us are using centralised services. These local exchanges insist on KYC since they have to adhere to KYC and AML laws governments put in place.
What is Know Your Customer (KYC)?
KYC for those of you who don't know is when companies insist that you give up your right to privacy and treated like a criminal before you even start using the service. In most cases, you need to provide your ID/Passport + a visual identity confirmation like a selfie. This data is not only kept by the company you use but the compliance company the use.
The data is also passed on to authorities by request, and that's not all, they can also capture your purchases, your IP, your income sources like bank transfers and other data you leave as a digital footprint.
This also opens up the ability to censor transactions and freeze accounts, something I think becomes more of a danger every day. We do need new ways to transact outside the Coinbase's and Binance's of the world, and there are DEX's coming along on chains like ETH, but they all require you to own cryptocurrency already.
The issue is, fiat to crypto and P2P trades are lagging, and we're forced into using centralised services. There are. However, DEX's trying to solve this problem, such as Bisq.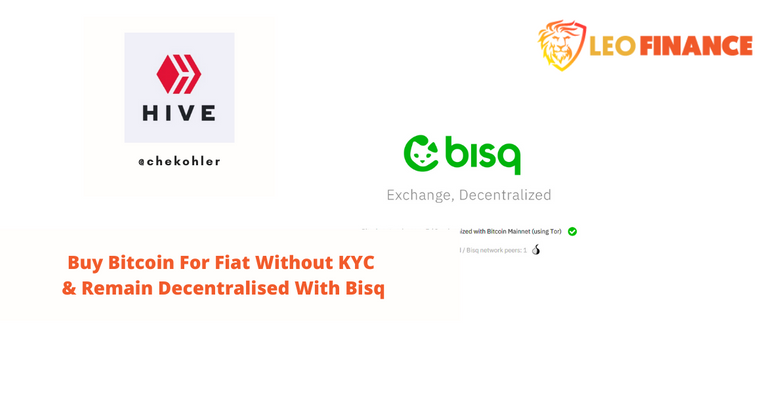 What is Bisq?
Bisq is a decentralised exchange, but it operates a lot differently from what you may use. Users can buy and sell bitcoin for fiat (or other cryptocurrencies) privately and securely on their peer-to-peer network and open-source desktop software.
There is no registration required and no KYC, the service is open source and runs on a desktop application instead of a website. The application is also routed through Tor servers, making things a little slower depending on your internet connection. That is to assist in marking your online identity and activity.
Why Bisq is different
Trading takes place on a global P2P network of users running Bisq on their own machines. All your data is stored locally on-disk and is never sent to a central server, and every Bisq node is a Tor hidden service by default.
You can fund your account with several options from bank deposits, western union, uphold and more. Naturally, credit cards aren't an option, but you can find ways around that using services like Uphold.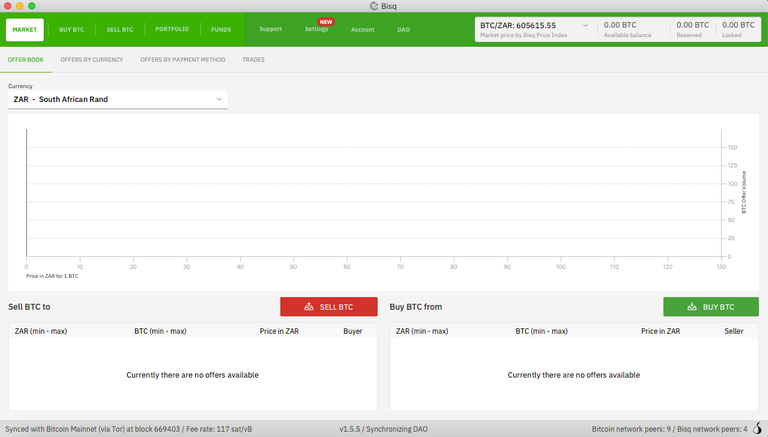 I personally like the concept, it's still a bit slow to use, and there aren't many users on the service making markets. However, I think markets like these will grow in popularity as they start to push crypto out of certain countries.
Keen try Bisq?
If you want to give Bisq a shot, you can find their website here and download their application for your laptop or mobile device.
Have your say
What do you good people of HIVE think?
So have at it my Jessies! If you don't have something to comment, comment "I am a Jessie."
Let's connect
If you liked this post, sprinkle it with an upvote or esteem and if you don't already, consider following me @chekohler and subscribe to my fanbase
| Safely Store Your Crypto | Deposit $100 & Earn $10 | Earn Interest On Crypto |
| --- | --- | --- |
| | | |
---

Posted Using LeoFinance Beta