Crypto.com Hack, The FUD Keeps Rolling In
I hardly ever feel sorry for people who lose money by leaving it on an exchange? Why? Because I was one of them back in 2016 and I was not made whole. I had to learn my lesson the hard way. As the bitcoin fud heats up, it's not smart to also add self-inflicted wounds to the discussion.
While crapto.com I mean crypto.com hack is a reminder, Not Your Keys Not Your Cheese it is also a fair reflection of shitcoin casinos and where their focus lies.
Crypto.com confirmed that 483 accounts were compromised and $14 million in ETH, just over $17 million in BTC, and $66,200 in other cryptocurrencies withdrawn during the incident. Now all individuals were made whole by the exchange illustrating how deep their pockets are but this won't always be the case.
When you have more money than sense
Crypto.com is one of the biggest exchanges in the world, the company boasts a $19 billion valuation and has already made 3 acquisitions of smaller firms. It's making money hand over fist but it's also racking up major debts to drive growth, using the typical silicon valley grow at all cost model.
They've spent a lot of money on listing new coins, adding a better exchange, launching more financial products but also marketing, lots and lots of marketing. It's spending on celebrity endorsements from the likes of Matt Damon, renaming stadiums and even sponsoring the UFC.
Crypto.com is everywhere you look these days, trying to sucker people into what is clearly a subpar system of perverted incentives. As for security, they leave much to be desired, the app is riddled with bugs and while they did release a non-custodial wallet it doesn't offer much support.
When you're focused on growing your user base and extracting as much value from them, security is the last thing on your mind and the bill eventually came due with this hack.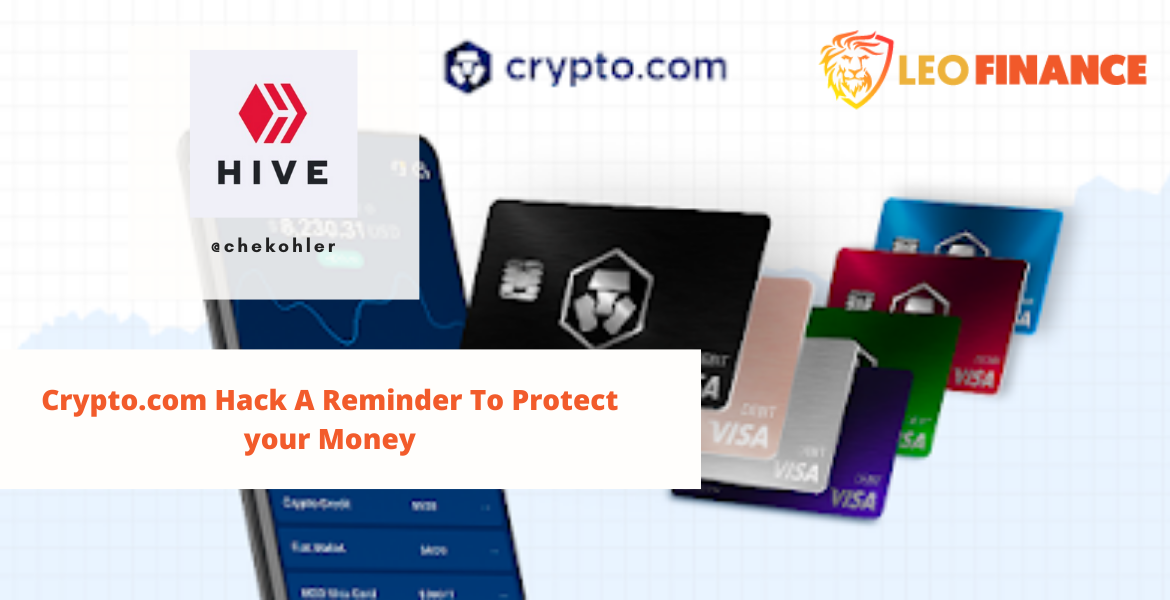 A reminder to the individual
As I mentioned affected parties were made whole, but remember, that bitcoin is gone for good. It's moved on you are made whole by an IOU, this could be insurance to buy back off the market, using their own balance sheet or a promise of income securitized to take out debt to buy back off the open market and make users whole. This is a very expensive exercise, especially when it comes to bitcoin and not many exchanges can pull it off.
In the future, it will be far less likely and any exchange hack would end the exchange for good.
This is why you need to hold your coins in a wallet where only you hold the keys, preferably a cold storage device where the keys are generated offline. Hot wallets are fine, but they still offer a range of vulnerabilities, especially if you're regularly singing transactions and not concerned with the network method in which you connect to the internet.
If you are going to play ape games on exchanges, so be it, just don't come crying when your fund flee to someone else wallet.
Sources:
Have your say
What do you good people of HIVE think?
So have at it my Jessies! If you don't have something to comment, "I am a Jessie."
Let's connect
If you liked this post, sprinkle it with an upvote or esteem and if you don't already, consider following me @chekohler and subscribe to my fanbase
| Safely Store Your Crypto | Deposit $100 & Earn $10 | Earn Interest On Crypto |
| --- | --- | --- |
| | | |
---

Posted Using LeoFinance Beta
---
---