Hey Jessocial justice warriors
Class warfare has been part of human nature for as long as we have been on this planet. Since I've been alive, I've witnessed race warfare and gender warfare as well as class warfare. Social class issues have always been tied to money, and since the economy is in such horrible condition, it's taken up more of the spotlight.
The current trickle-up system of Keynesian economics only serves to drive a bigger divide between the rich and the poor.
A condition that governments seem to love for the very reason that it gives them more power. The wealthy are doing exactly what they need to do to maintain and grow their wealth, and it's only being supercharged by government regulation and policies and blocking any competition for their wealth.
The rich aren't exactly getting into the good books PR wise even thought hey create goods, services and jobs for the working class.
The rich are vilified for plundering the poor, and the narrative is that only governments can save us from the evil billionaire class.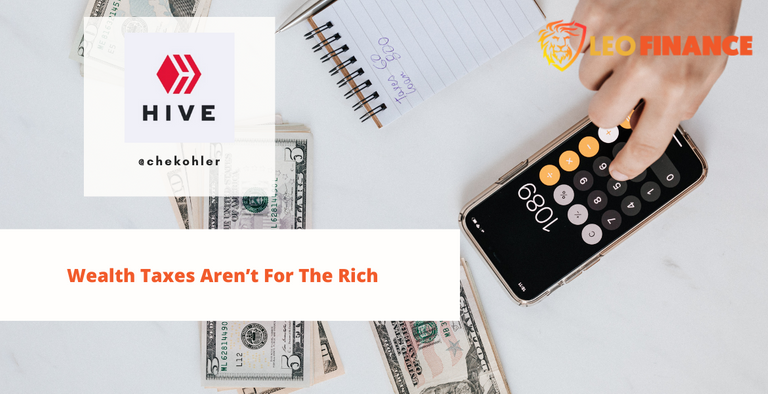 Why taxing the rich isn't a solution
The truth is their rules and regulations created this; the proof is right there in the results. The rich aren't avoiding taxes. They are reducing taxes through laws that government create.
They can pay lawyers and accountants to find the loopholes, and it's more profitable for them to pay these firms instead of paying taxes.
Additionally, the rich are politicians, main backers, funding their campaigns and, in return, are given kickbacks in government funding, law changes and blocking out the competition.
So why would you care about reducing your taxes when you can continue to milk the government to improve your businesses. If you're big enough and fail, you'll get a bailout, so why bother cheating on your taxes?
The rich are not an infinite source of money
Many of the rich we would like to target is either storing their money in tax havens, leveraging debt to reduce their tax burden, acquiring new assets to generate more cash flow and leave very little left over to tax!
They are not sitting 🪑 on their capital the way the poor and middle class do if they did, they'd lose massive nominal value then for inflation, so there is a big incentive to reinvest constantly.
When this witch hunt for the rich is over, and maybe a few guys are put up on a pike and held up as an example, it will only be a moral victory.
Raiding the coffers of the rich s only going to stem a small wound, but the bleeding from government debt will continue.
Also, the more aggressive you become to the rich, the more you push them and their working capital out of your country, and they will take with them their companies, products and services.
This will only serve to reduce your tax base as the rich leave, and their employees sit with no jobs or lower-paying jobs.
The definition of wealth trap 🪤
So my question is, once they get you all fired up to support taxing the rich and the funds they get are still not enough, what do you think is going to happen?
The definition of rich will be lowered until you qualify. Supporting wealth taxes is supporting future poverty for yourself! The little guy doesn't have the cash to pay accountants and lawyers; it wouldn't make financial sense; the little tax avoidance much middle class get away with can make a big difference in their lives so increasing the tax burden on the middle class and poor will only leave more people destitute.
If you feel taxation is the way to even the playing field, by all means, pay your additional share if it makes you feel better. It will change very little for the rich abs change a lot more for the poor and middle class.
Have your say
What do you good people of HIVE think?
So have at it, my Jessies! If you don't have something to comment, "I am a Jessie."
Let's connect
If you liked this post, sprinkle it with an upvote or esteem, and if you don't already, consider following me @chekohler and subscribe to my fanbase
| Safely Store Your Crypto | Deposit $100 & Earn $10 | Earn Interest On Crypto |
| --- | --- | --- |
| | | |
---

Posted Using LeoFinance Beta