Hive Price is on Uptrend!
Hive Price is 70% up from the bottom of Luna Crash. I think it was the deepest level for Hive price for bearish season and Hive price may be on uptrend...
Hive Price is under accumulation level for a month but It is going up slowly..
There is amazing uptrend chart for Hive Price. It broke up downtrend line and restest it.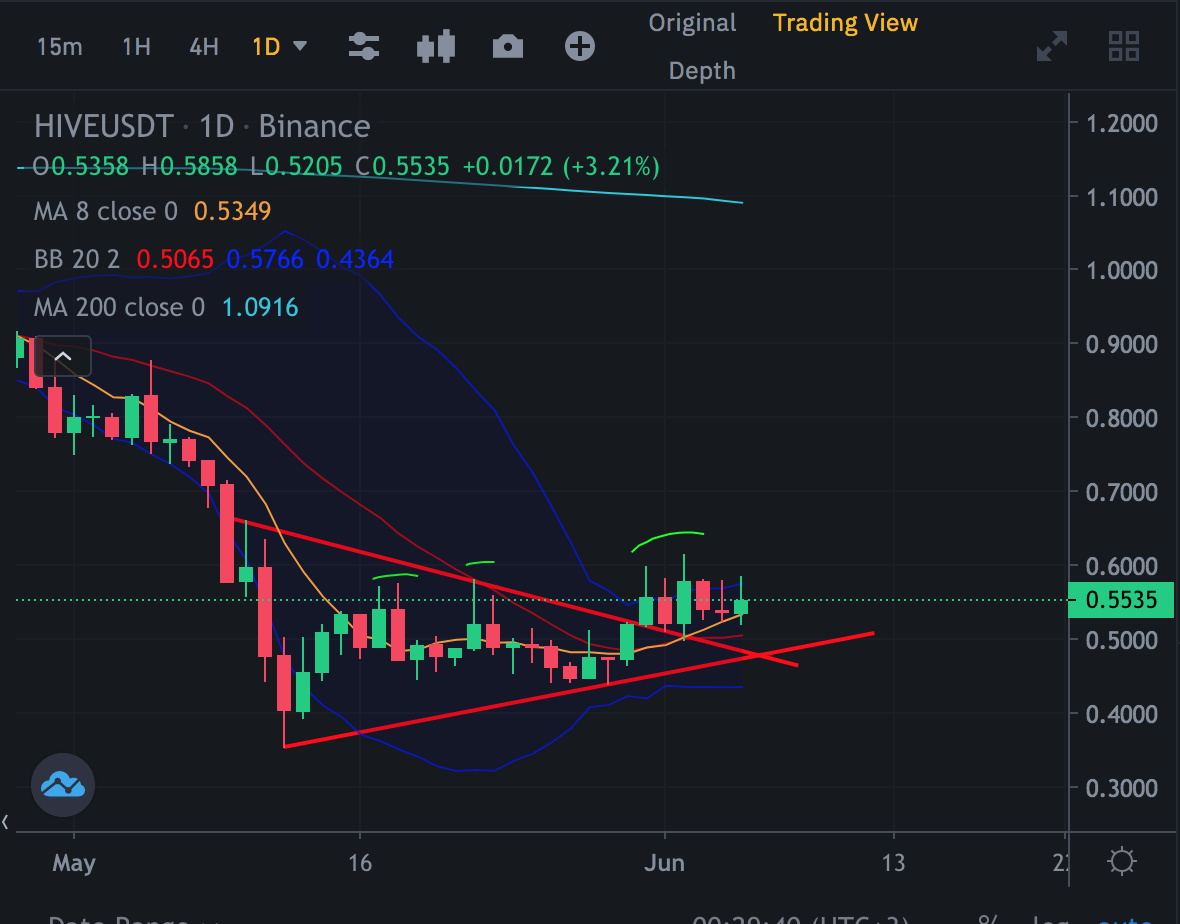 Bolllinger top band is great resistance for Hive price.
There are a few similarities between Bitcoin and Hive Price. Bitcoin broke up downtrend line as Hive and retested...
I hope Hive will go up as Bitcoin in a few days later...
Bullish Season Coming Soon
Here is weekly Hive price chart. Fisher and MACD Indicator is reversing. Summer may be beautiful...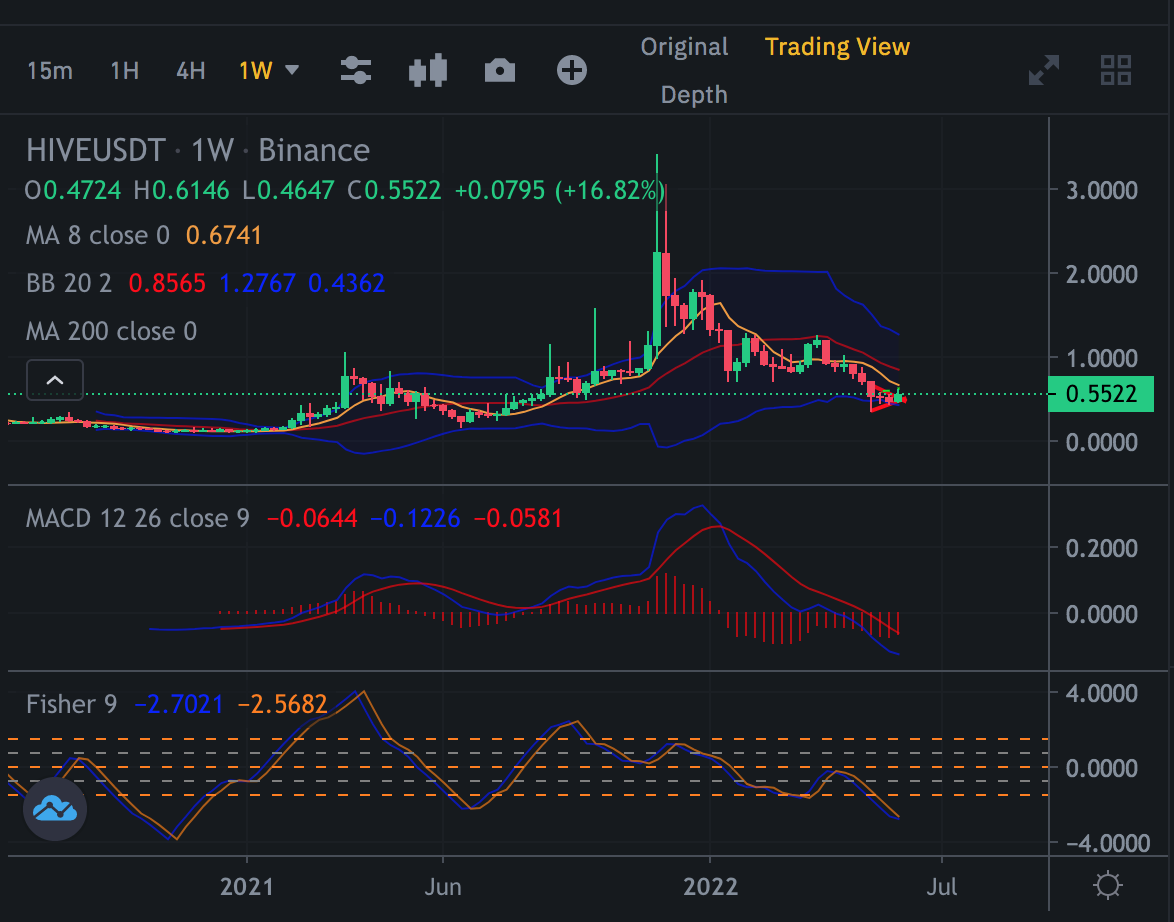 Hive price is a signal for me to look cryptomarket. It seems good...
Posted Using LeoFinance Beta
---
---