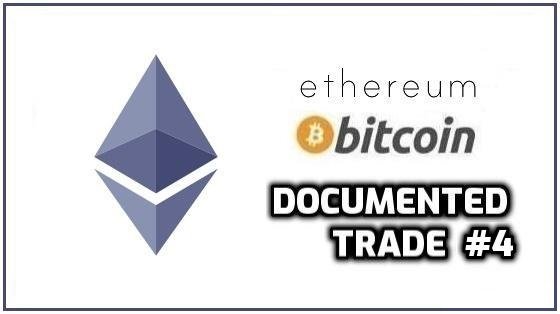 I have put some time into learning basic Technical Analysis last summer but have continued to keep an eye on it since despite not being all too active actually trading. Today, I believe there is a nice setup on the Ethereum-Bitcoin chart along with the Ethereum-Dollar chart...
---
Weekly Ethereum-BTC Chart: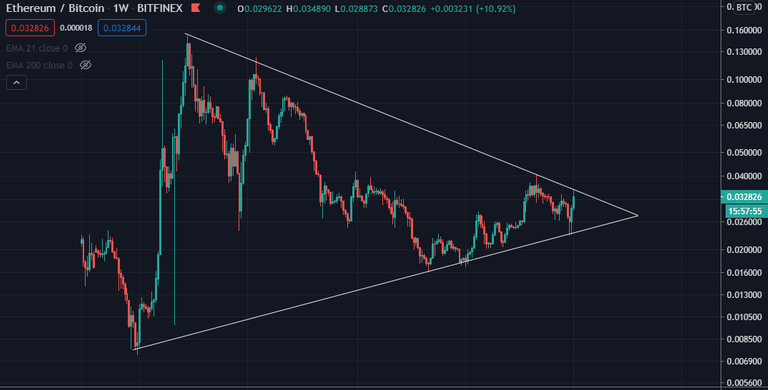 It has been all BTC for a while now as it doubled its price since reaching the previous all-time highs. Ethereum on the weekly chart is in a symmetrical challenge which is coming to an end and it is looking to break above it at some point.
Daily Ethereum-BTC Chart: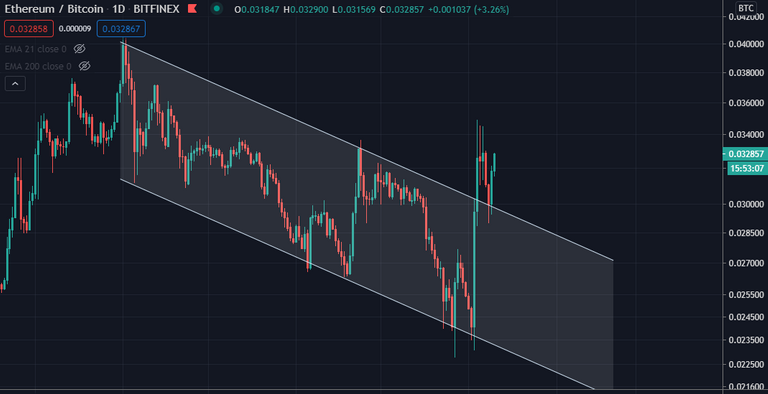 Ethereum has been a downward channel vs BTC but broke out of it recently backtesting resistance now as support which is a nice confirmation of the trend change.
4-Hour Ethereum-BTC Chart: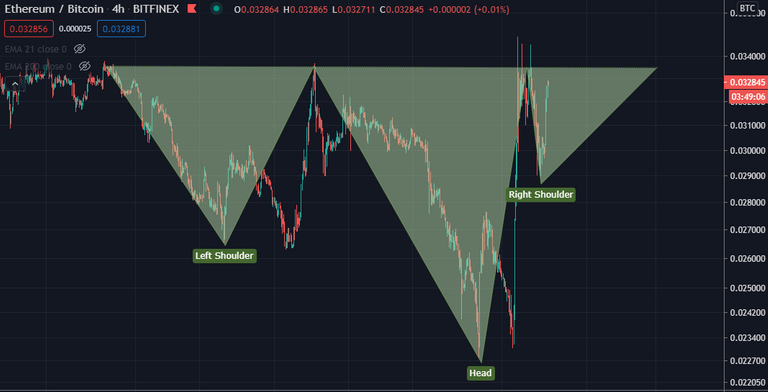 A case can be made right now on the 4-hour chart for a bullish inverse head & shoulders pattern forming.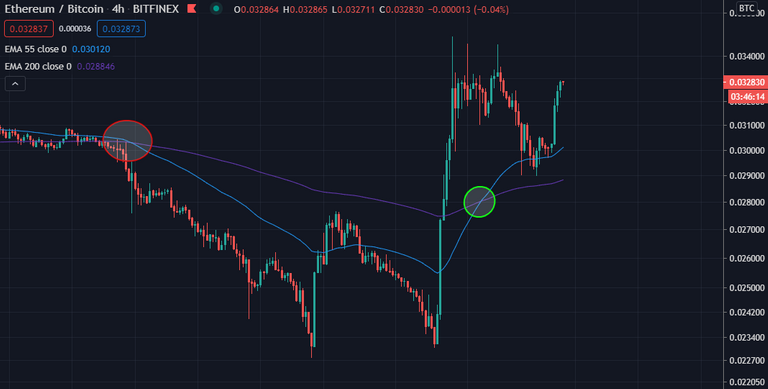 There has also recently been a bullish crossover between the 55 & 200 EMA on the 4-hour chart which tends to be a bullish sign.
Weekly Ethereum-Dollar Chart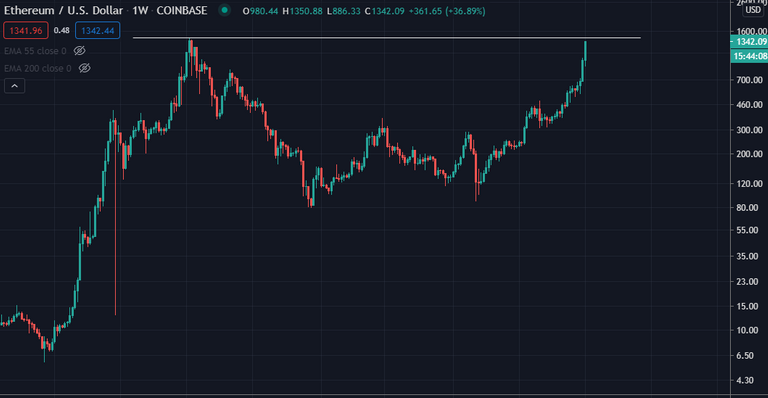 Ethereum is getting close to its all-time high and would go into price discovery in case it breaks above which most times results in a clear blue sky breakout as seen on the Bitcoin chart recently or on the Chainlink chart a while ago...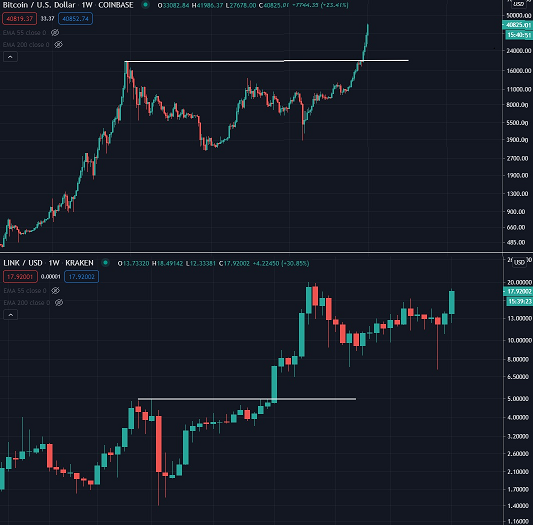 ---
All this while the hype around Ethereum continuing to build with Bigger investors getting in predicting that Ethereum will outperform bitcoin during this Bull run. Google trends search also show a new peak for Ethereum Searches recently

---
It is probably smarter to actually wait for the break-out to happen, but I don't mind converting some of my BTC from my trading portfolio into ETH at the current price of 0.032690 BTC for 1 ETH as a longer-term trade. I will bring an update on the results if it does break out in the short turn, if it totally collapses somehow, or in a couple of months from now when it all shows a proper picture on how exactly this played out...
---
Previous Documented Trades
---
Technical Analysis Lessons
Technical Analysis #01 | Basics
Technical Analysis #02 | Trends
Technical Analysis #03 | Bearish Patterns
Technical Analysis #04 | Bullish Patterns
Technical Analysis #05 | Symmetrical triangles
Technical Analysis #06 | Volume Indicator
Technical Analysis #07 | Moving Averages
Technical Analysis #08 | MACD
Technical Analysis #09 | RSI
Technical Analysis #10 | Fibonacci Retracements
Technical Analysis #11 | Candlestick Patterns
---
Free Software I use for Charts
Tradingview
Free Software I use for Trading
Binance
---
Don't take any of this as advice as I'm only still learning and seeing all this as a learning experience for myself!
---
---
Posted Using LeoFinance Beta