This post can also be read in Portuguese
Is it just me who noticed a more "generous" amount of DEC when winning battles? I sometimes wonder if that quantity is influenced by the market or simply by hidden forces. Well, while the rewards are being very lucrative and fun I will enjoy.
In the last few days the DEC price has been holding the 0.00230 and 0.00240 zone well and those whale evictions have so far ceased and one of the things that is making the community anxious is the next airdrop that Splinterlands will do and recently they introduced the new legendary summoner.
His name is Lir Deepswimmer and costs 7 mana, as well as the other Legendary summoners from the Untamed edition that have already been released, it will undoubtedly be highly anticipated because so far we have no Water-type summoners that have no magic.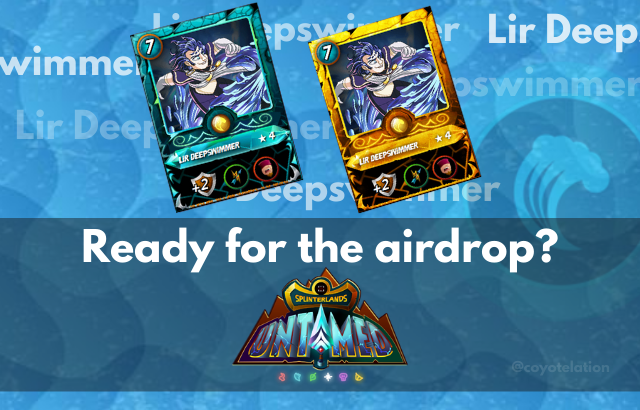 I thought it was very good to have a + 2 armor setter and as I like the Splinter of Light because of that, I know how to take advantage of my cards with this ability. For Water we have Tortisian Fighter lv 8 to make a great combination with Lir.
The Return Fire is an excellent skill that was recently launched in the game brought about the most exciting battles because I can put a monster with this ability as a tank for example and long-range opponents will suffer retaliation.
Since most of my summoners are Lv 3, I honestly don't see the "Blind" effect with much expectation, but with Lir I hope for good things.
To be eligible, you must buy packs that cost 2,000 DEC each, we have the option of also being able to buy with credit but honestly, the DEC is being better because it is currently only costing 4.72 HIVE and if you want to buy with credit you should pay US $ 2.00 and will be about 9,188 HIVE.
So buy your DEC or use what you earn in the game to be able to participate in the airdrop.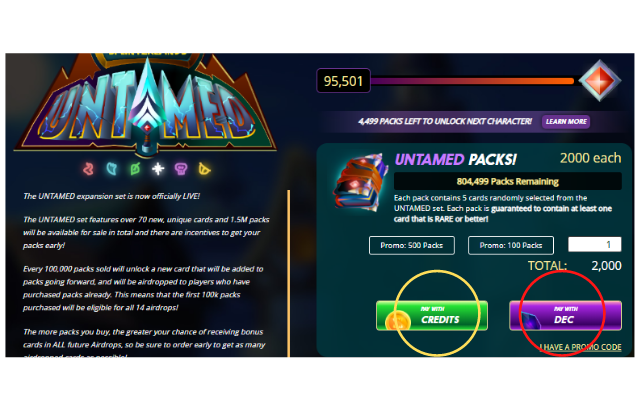 Shop Splinterlands
Less than 6,000 packs are missing since the last time I saw it and when it reaches 100k purchases, the new Lir summoner will finally be released. For those who bought at least 425 packs, their airdrop is guaranteed with 1 Lir Deepswimmer and as I am a mere mortal, I will wait for luck to smile at me.




In case anyone wants to start the game I will leave my referral link here. Any questions just ask me here or on Discord.



Versão em português


É somente eu que percebi uma quantidade mais "generosa" de DEC ao vencer as batalhas? Às vezes me pergunto se essa quantidade é influenciada pelo mercado ou simplesmente pelas forças ocultas. Bem, enquanto as recompensas estão sendo bem lucrativas e divertidas irei aproveitar.
Nos ultimos dias o preço de DEC esteve segurando bem a zona de 0.00230 e 0.00240 e aqueles despejos das baleias por enquanto cessaram e uma das coisas que está deixando a comunidade ansiosa é do próximo airdrop que Splinterlands fará e recentemente eles apresentaram o novo invocador lendário.
Seu nome é Lir Deepswimmer e custa 7 de mana, assim como os outros invocadores Lendário da edição Untamed que já foram lançados, será sem dúvidas bastante aguardado pois até agora não temos nehum invocador do tipo Água que não tenha magia.
Achei muito bom terem colocador + 2 de armadura e como gosto do Splinter de Luz por conta disso, sei bem como aproveitar meus cards com essa habilidade. Para Água temos o Tortisian Fighter lv 8 para fazer uma ótima combinação com o Lir.
O Return Fire é uma excelente habilidade que foi lançado recentemente no jogo trouxe fez as batalhas mais cmpetitivas pois posso colocar um monstro com essa habilidade como tanque por exemplo e os adversários de longo alcance sofrerão as retaliações.
Como a maioria dos meus invocadores são lv 3, sinceramente não vejo com muitas expectativas esse o efeito "Cego", mas com o Lir espero coisas boas.
Para poder está elegível, você deve comprar packs que custam 2,000 DEC cada, temos a opção de também poder comprar com crédito mas sinceramente, pelo DEC está sendo melhor pois atualmente está custando apenas 4,72 HIVE e caso queira comprar com crédito deverá desembolsar US $ 2,00 e serão cerca de 9.188 HIVE.
Então compre seus DEC ou use o que você ganhando no jogo para poder participar do airdrop.
Faltam menos de 6,000 packs desde a ultima vez que vi e quando chegar a 100k compras, o novo invocador Lir será finalmente lançado. Para quem comprou pelo menos 425 pacotes tem seu airdrop garantido com 1 Lir Deepswimmer e como eu sou um mero mortal, vou aguardar a sorte sorrir para mim.
Caso alguém queira começar a batalhar em Splinterlands deixarei meu link de referência aqui. Qualquer dúvida é só me perguntar aqui ou no Discord.



Thanks for reading so far. If you liked it, give that strength with your upvote and rate me. Feel free to leave a comment .Thanks guys!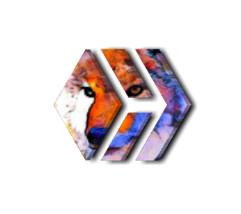 Posted Using LeoFinance