Last One Out Turn the Lights Off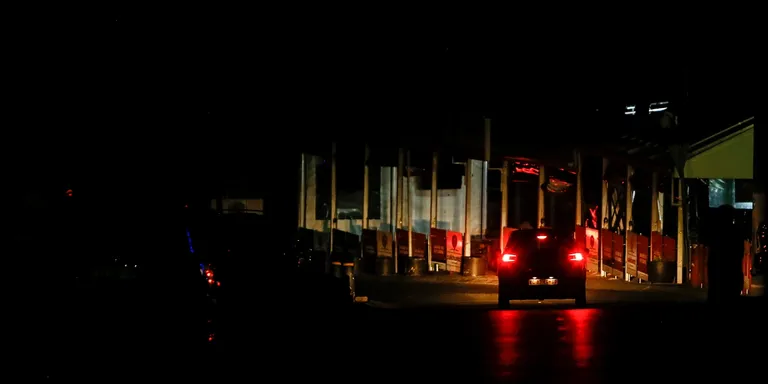 I sympathize with the youngsters who were first forced to wear masks and now they go to school with no electricity and come home to no electricity. This is not a life you want to be a part of and for many it is time to say goodbye and emigrate.
Tonight whilst switching over the power after yet another power interruption I bumped into the neighbor doing the same thing. The talk consisted of the usual bitching and what we can do to change things. This is not normal what we are experiencing currently as today was yet another 8 hours of power cuts.
His property is on 3 phase and last year he looked at solar to go off the grid entirely and would have cost around $15K. He thought like many have that the prices have to come down as more people start changing over. That price is now $25K which makes no sense as he had the same company quote this week.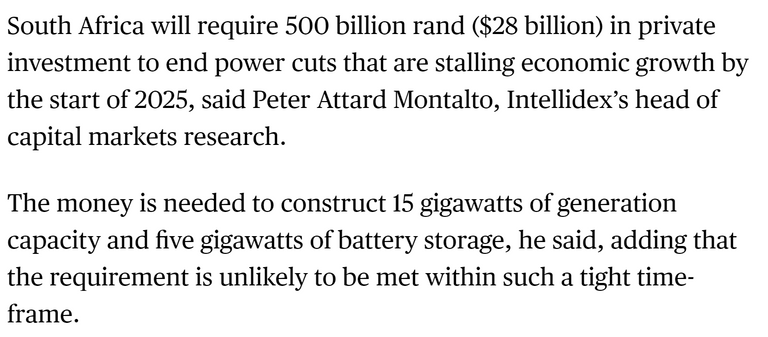 The smart money says another 3-4 years if not longer. With South Africa having chosen sides being part of BRICS then maybe they should ask their buddies. I have no sympathy with this lot as they have cooked their Goose this time. Imagine having to wait another 4 years or longer to maybe see if your business can survive. In that time you could be established elsewhere.
I mentioned even at that price it is still worth it as next year the proposals are that the electricity will rise by another 32%. This will force many more to go the solar route and the demand will outweigh the supply forcing the prices to rise yet again. This is backward thinking in many ways as you would expect the opposite to happen.
Last night and today I noticed that the sound of generators is not like it was 3 weeks ago as mine was the only one running last night. Just in our street alone we must have around 20 generators which when all are turned on is rather noisy and is a constant reminder of how bad the situation is.
Why are they not on as we are nearing the end of the month and possibly a lack of funds is the answer. I normally dodge one or two power cuts as $20 every day starts to eat into the budget. Something has to give at some point as this is every day and not once or twice per week.
Today was day 109 and counting with no end in sight as the problem is not going away. Reports suggest this is going to be the life until next year which is kind of unbelievable considering load shedding was first introduced back in 2007. 15 years and no one has been able to fix the problem due to incompetent governments mixed with excessive corruption and nothing else. This is another failed African State heading down the toilet all due to people being put in positions of power where they have no right to be.
A friend mentioned that at his office yesterday they had 3.5 hours of work and the rest was all lost downtime. I have seen shops in shopping centers close the doors and lock up until the power comes back on. The staff go and sit outside and do nothing which is madness.
Back on the 11th July we had already broken all previous years for the amount of load shedding experienced and every day is a new unwanted record being set. How long can the economy last under these conditions as businesses are having to cover the costs yet again. Billions are being lost daily resulting in many wondering is it all worth it and to start looking for greener pastures.
The joke back in 1994 when so many were leaving when the ANC came into power was the last one out please turn the lights out and that is no longer applicable.
Posted Using LeoFinance Beta
---
---