The Dream Is Still Very Much Alive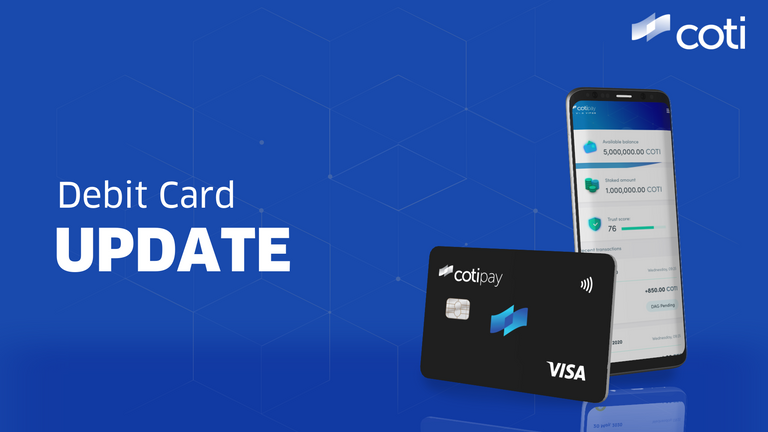 Here's a COTI's Debit Card Update
We're happy to share that following conversations with our partner Simplex, a new 4-week campaign has been launched today, during which fees charged on $COTI debit cards will be reduced from 4.5% to 3% for non Euro payments. Fees for Euro payments still remain as low as 0.7%.
Fees are still too high in my opinion and don't mind the 0.7%, but 3% or higher is just too high. I expect these fees to drop drastically within the next 12 months.
I think it is funny how sometimes you end up in the right investment more out of chance and luck than being totally planned. Back in January 2021 I was looking for various routes out of Crypto that I could use that had a convenience factor. Being able to spend your Crypto for everyday things is not that easy when you are not tech literate like myself.
I looked at Crypto.com and Binance with their debit cards and was not sold on either of the offerings. There had to be something far better and decided to start staking COTI as they had a debit card in the pipeline.
The idea at the time was simple and that was to start staking a little every month to achieve the 25K staking requirement and earn the 15% APR. COTI at the time was well over 30c each and would mean a significant sized stake to achieve this goal. That price went up to 66c late last year and just seemed to become further out of reach.
The COTI debit cards were launched via Simplex in Belgium and many of the COTI community members complained about the fees. I wasn't too bothered as I had found out that being in South Africa I wasn't eligible at the time as it was only for EU citizens. This didn't deter me as I knew at some point it would have to open up to everyone so the staking continued.
Today I saw an announcement that the card fees have dropped as promised by the COTI team a few months back. This is a step in the right direction but at some point can see COTI doing their own debit cards as they are a registered bank after all. This for me is a temporary offering until they have all the development in place and can control all the financial offerings in house.
I don't plan to remain in South Africa for too long and happy to see the debit card service it is also available for those in the UK now. The plan has not changed and that is to have a large enough stake earning the APR feeding straight into a debit card monthly which is a service that COTI offers.
I had no idea about the roll out plans and where COTI was going when I first started to stake and have since done my research and consider myself fortunate to have got in rather early. What is there not to like about a project on the up knowing the values will rise filling up a debit card in the future. This was my aim originally and finally can see how this will work out as intended.
The dream of being all in on Crypto is still very much alive and something I will attain over the next couple of years. Dreams are worth fighting for and what can be better than never having to rely on FIAT again.
Posted Using LeoFinance Beta
---
---