I have been struggling with this very question over the past week.
For some, the choice is simple. It is not a question of 'this versus this' but why can't I have both?
You can definitely have both. Both projects are in their relative infancy.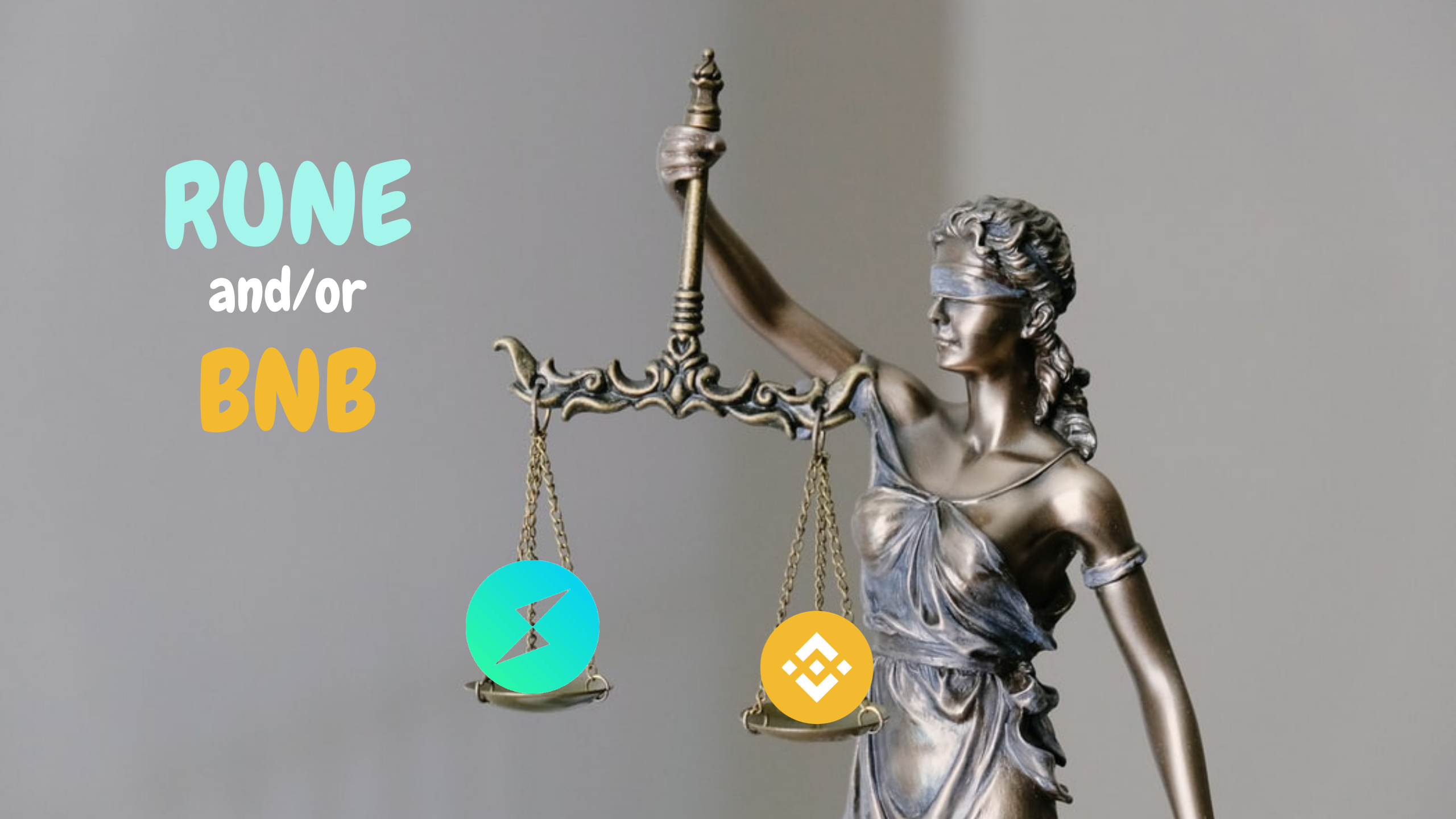 BNB specifically represents what Ethereum was a couple of years ago before the DeFi wave blew it up. If you think about it in terms of Ethereum, you recognize quite quickly that every project built on the Binance Smart Chain Network requires you to pay gas fees using BNB. Therefore, the more the BSCN ecosystem grows the more valuable BNB becomes.
RUNE on the other hand, offers LP's the ability to stake native assets and earn rewards, which could open up an incredible opportunity for crypto holders to earn interest from their holdings. The project, however, is not as mature as BNB. What it does have over the BSC Network is a truly decentralized application.
Decentralization will always beat centralization in the long term.
However, that is not the primary reason why you should buy one over the other.
Instead the reason is more superficial than that.
What is it?
Price.
$RUNE has more room to grow.
---
Think about it...
If you had $2000 to invest in either $BNB or $RUNE how much of each asset would you get?
$BNB is currently worth $530.
With an investment of $2000 you get around 3.77 BNB.
$RUNE is currently worth $13.2.
With the same investment of $2000 you could get yourself around 151 RUNE.
And that is the difference right there. That is why someone who bought thousands of Dogecoin for a couple hundred dollars suddenly made tens of thousands of dollars in an instant.
It is also one of the reasons why people are usually looking for low CAP tokens with a potential to 10X or 100X.
If $RUNE pumped to $500 like $BNB did, that $2000 becomes $75,500. For that to happen with $BNB has to go all the way to $18,000. This is extremely unlikely in the next 2 to 3 years.
So, if you are one of those people with a small bank trying to blow up your gains, would you split your investment between $RUNE and $BNB or would you go with only one of them?
If it is the latter, which one would you go with and why?
Personally, $RUNE is what I have gone with and I have shifted my investment to reflect the same.
Posted Using LeoFinance Beta