Ready for impact in both directions!
Because, BTC halving and stock market bottom due to further panic and eventual recovery will have their parts too. Next two to four weeks will be jittery for both crypto and stocks since COVID19 will peak and reach record cases in US.
Yesterday, President Trump has presented a sobering remark on COVID 19's impact on US. He claimed that US peaking 100K death would be a good achievement. The tone has beaten his usual upbeat but otherwise in-factual theories about COVID19. In fact, experts believe that COVID19 total deaths in US could be more than 100K even if all the mitigation efforts are taken perfectly. It is a very somber and sobering situation.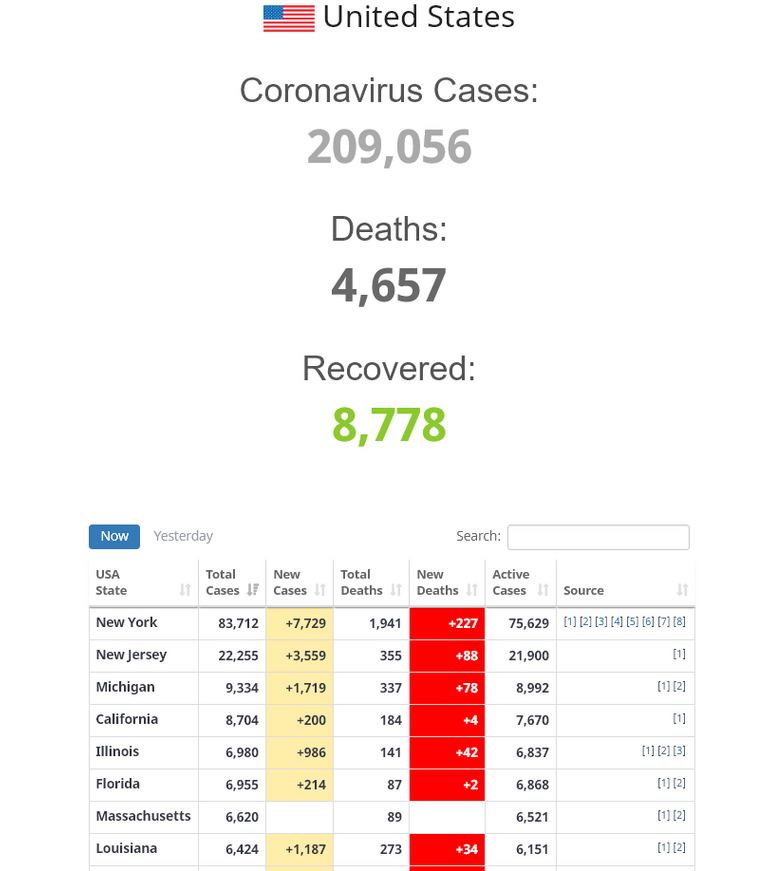 It is also shame for western liberal democracies how they tackled COVID 19 lightly and eventually fall to it. It gives China a rare chance to claim back its super power position with soft power. China is helping both developing and developed countries with medical equipment and experts. On the other hand, US and European union is at the back stage. Now, developing countries in Asia and Africa are looking to China rather US and EU for leadership!
As usual, stock market did not like the sobering tone from market friendly president. It is in descending trajectory and may test the recent bottom (DOW 18K) or may go further down depending on the severity of COVID 19 in US and in the world. The pump after $2T stimulus is losing its mojo very fast.
Unfortunately, it is hitting crypto market too. BTC has recently hit low of $4K though it recovered to almost $7K. But it is losing momentum due to the disappointing nature of the overall economy of the world. Therefore, next two to three week will be harsher for the crypto market.
In the mean time, HIVE came back to reality. It lost 50% of its value after its spike at Bittrex. Now it is trading at 17 cents from the high of 35 cents. Many people are selling both Steem and HIVE because they feel like they could buy more HIVE later at a cheaper price due to weakness in the overall market. Some who are keeping their Steem liquid may be waiting for the inevitable Justin Sun's pump and dump, and some are just selling one for another.

Also, there is a news that popular CoinMarketCap site will be acquired by @binance. I hope that it is an April fool jokes like Toilet Paper Token (TPC). It looks like a bad news due to centralization mentality from Binance and its cronies. Therefore, using @coingecko is more important than ever. Even they have more collaborative data than CMC. CMC only has the early mover advantage.
Moreover, hive-engine.com is live. However, there is some negotiation going on how to transfer SE tokens to @hive-eninge (HE). As a results, most top tribe tokens are taking hit. Hopefully, a positive outcome will arrive.
Finally, it will get better before it become worse. Detroit/Michigan, New Orleans/Louisiana, and Miami/Florida can become next New York or Lombardy/Italy. If the very optimistic scenario about COVID19 pans out by next two to four weeks, then we may see a short-term bottom in stock market and crypto. It will usher an eventual recovery, at least in crypto since BTC halving is just six weeks away.
Disclaimer: This opinion is not a financial advice, it my personal perspective and opinion. Please seek professionals for financial decisions. This opinion is only for educational purpose.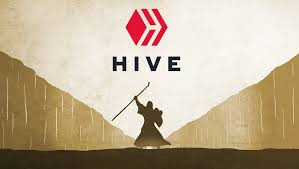 Image sources: Most images are open sourced (e.g. Pixabay, Wikimedia etc.) with Creative common license. Some images are used with due courtesy to respected owners.
Thanks for reading.
@dtrade
Cryptominer , occasional trader and tech blogger since 2013
---
Posted via Steemleo