Outpost, Proposal Pools, and exciting Hive-Engine Updates no one really understands yet
Things are happening on HIVE and it can be hard to keep up! I have been discovering new things about hive-engine's offerings, which are not understood very well (even by me). So let's explore today exactly what is happening and see what we cannot discover.
The first thing I noticed was this post, where PALnet has launched with the new OUTPOST features. I first heard about outpost as @sicarius was encouraging us to implement it in the ARCHON tribe. I said, I don't really understand it, and we found this post. I still didn't really understand it. But after several readings of the post and some future discoveries, I think I am making progress.
For those of you who don't know, PALnet is a generic tribe, Peace Abundance and Liberty, sounds good but what is it for? There is a prediction market, its kind of neat, but what is it for? Its @aggroed's tribe, if that helps, and they do some minnow support stuff, which means they work on onboarding once people are already here. PAL also has a radio station, where many projects go to be interviewed.
I once saw @neoxian say to his group 'This is why you never sell your PAL'. I didn't really understand, and I hope he doesn't mind that I post this, but I finally got it with the latest Outpost upgrade:

This isn't just flippant, when you think about it, the hive-engine team is working hard to release new features and make HIVE competitive across the burgeoning crypto-landscape, and PAL tribe will always have the latest updates, it will always integrate the latest and the greatest. It will always be cutting edge.
Now you can print NFTs with PAL! But let's skip over NFTs and go straight to proposals, which I think are a bigger deal.

We are all probably at least somewhat familiar with the HIVE DAO, which currently is funding a wide variety of projects, the quality of which I think has improved over time; Look at this one!
The main devs on any project can't do everything. The power of a decentralized community is that participants can add value to the network without being 'in charge'. That's all well and good for layer one, but now OUTPOSTS update brings this to layer 2 (for the price of 1000 BEE). Now the PAL tribe can benefit from these same decentralized forces working in its favor. This is very new and exciting, in fact, there are no proposals yet.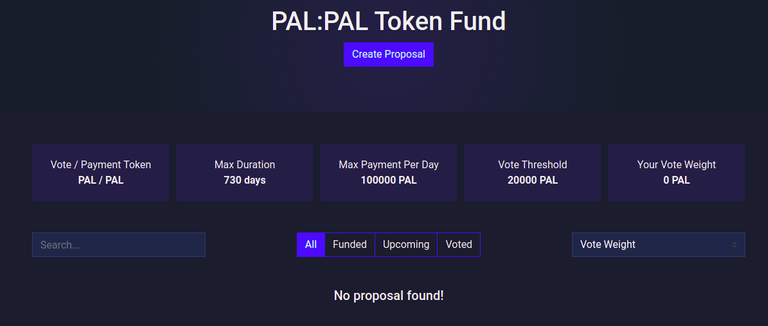 But here we can see that PAL has dedicated up to 100,000 PAL tokens per day to reward community proposals, and there is a threshold of 20,000 staked PAL worth of votes to get any such proposal funded, so there is no need for a 'Return Proposal'.
It costs 100 PAL to submit a proposal.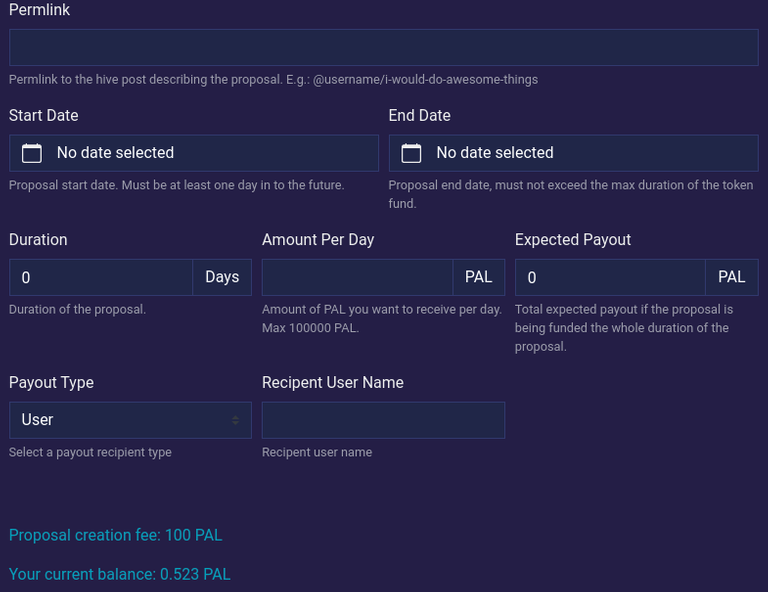 Next on the list is this cryptic message from @aggroed from two weeks ago. I read it over and over and didn't understand it at first.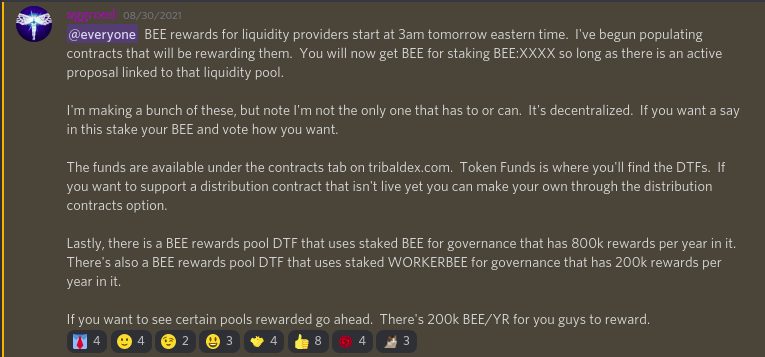 Staking BEE (mostly tribes/games) and WORKERBEE (any body) have had their related benefits in the past. But now there will be new benefits - and I have finally figured out how its working with the https://tribaldex.com/tokenfunds page.
Its just like PAL proposals!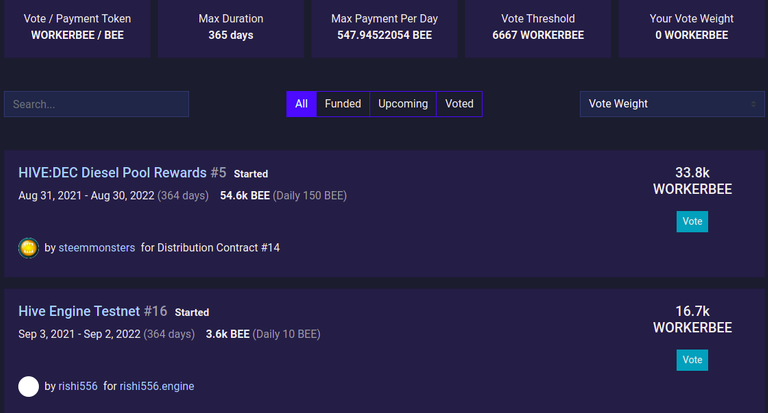 Several proposals are already live in the BEE:WORKERBEE token fund, and not all are rewarding diesel swap pools, @rishi556 is getting rewarded modestly for running a hive-engine testnet.
Any one can make a proposal, although it costs 50 BEE to do so. The payout threshold is 6667 WORKERBEE worth of votes, and above that I can see that proposals will soon have to compete by vote totals for the 547 BEE per day that is available. I am eager to get a SIM:SWAP.HIVE pool reward proposal going!
I hope this post helped you realize some of the exciting new updates that are making the hive-engine protocol layer deeper and more feature rich that ever. Any questions? Additions? Something I missed? Leave a comment, you know I love them!
Freedom and Friendship!
---
---