@ecoinstant has gone full 'Man Cave' blogger as well as becoming a large holder of the new BRO tokens on hive-engine. Announced just days ago, the BRO token will share daily curation rewards with its holders. This is a pretty simple scheme, one in which other members of the fund use and one in which we support.
What makes BRO different from these other coins?
For starters, its sitting on a 300,000 HP delegation.

Since the main account doesn't get counted for curation, early investors in BRO token are receiving outsized rewards, which off course will diminish as more investors pile in. For now, there is a lot of active excitement and a growing buzz among the discord and the richlist: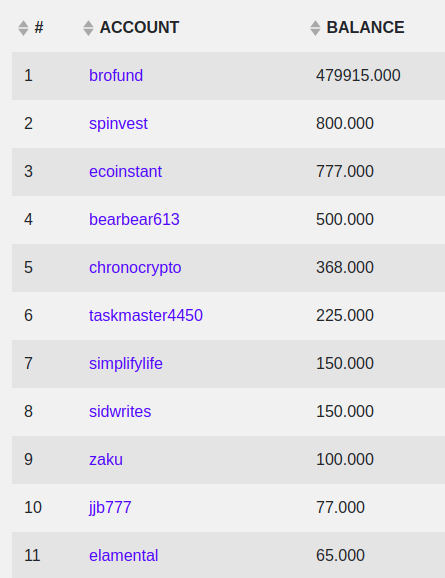 Apart from HIVE curation rewards, @brofund will also soon be implementing sharing of tribal curation, including LEO, NEOXAG and PAL.
This was just announced by @RaymondSpeaks:


The price of the coin is 2 hive on the hive engine market. @raymondspeaks has promised a detailed roadmap of the token release schedule. We are pending more information.
A great group of guys gets together and gestates on good ideas and other gallantry.

We will be watching closely what @brofund does with the swap.hive funds raised in the token sale. If these funds are reinvested smartly and/or powered up, this project may just be an unstoppable train.
This is not advice, its history. Do your own diligence on any project, and never spend more than you can afford to lose.
Posted Using LeoFinance