Have you seen these wicks???
XLM/BTC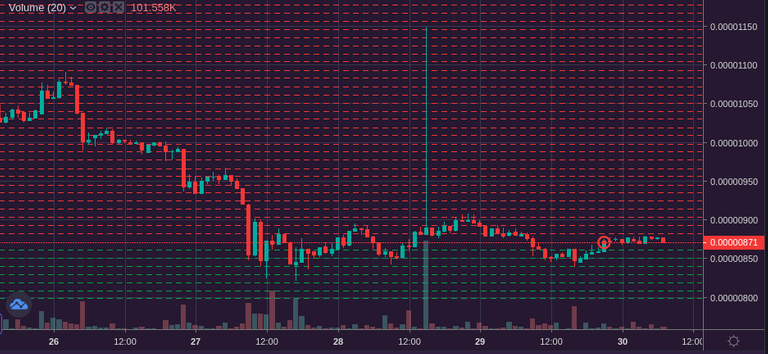 On the evening of the 28th, somebody took some bitcoin and jammed it into some alt tokens. Not 'bought some', but seems to have activated a really aggressive non-pump of several coins, not just XLM - Stellar Lumens. We noticed this phenomenon at pretty much the exact same time on DASH, DCR and XEM. We were alerted to this by our grid bot making lots of trades, and pumping its numbers.
DASH/BTC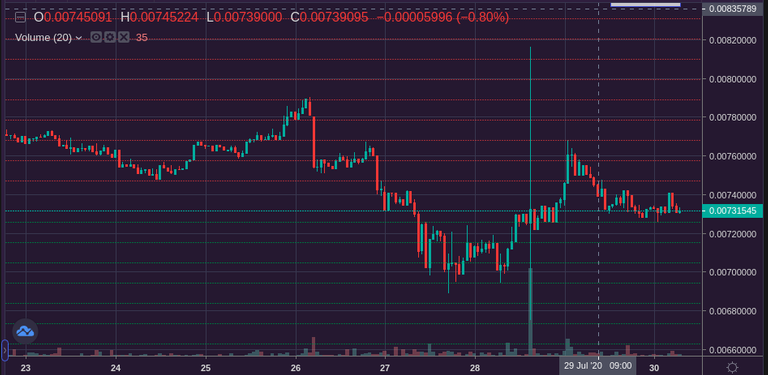 Why would anyone do that? Why wouldn't they just snipe sells with buy orders like the rest of us? The dash accumulation wick, when viewed in context was what put this into perspective for us. These wicks are 'small potatoes' when viewed in a larger context:
DASH/BTC 1 year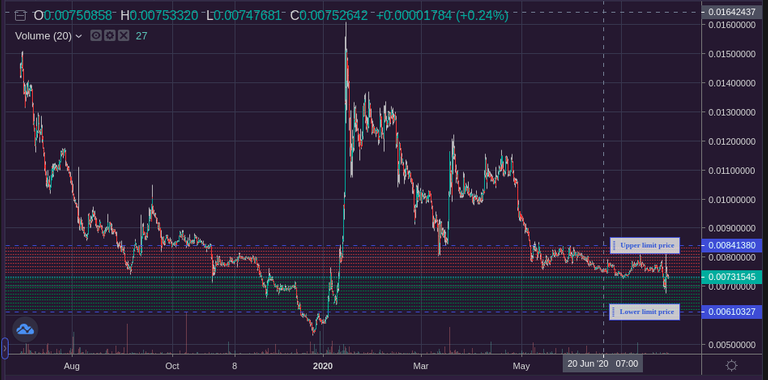 Even the XLM viewed in the one year context, while not quite as convincing as dash, shows that whoever is accumulating is not worried about these 'small' price differences.
XLM/BTC - 1 year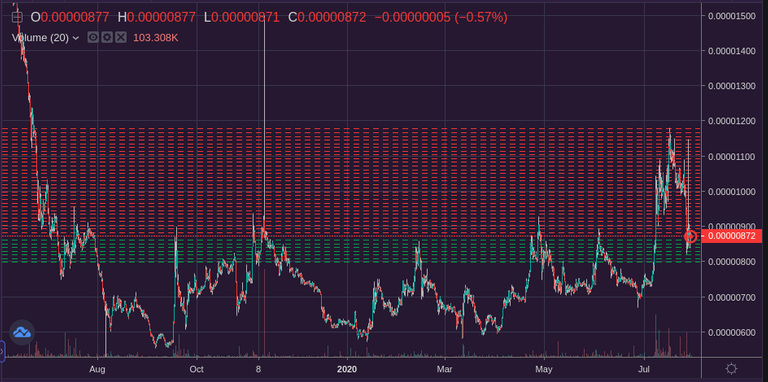 And here is Decred's recent pump in a longer term perspective: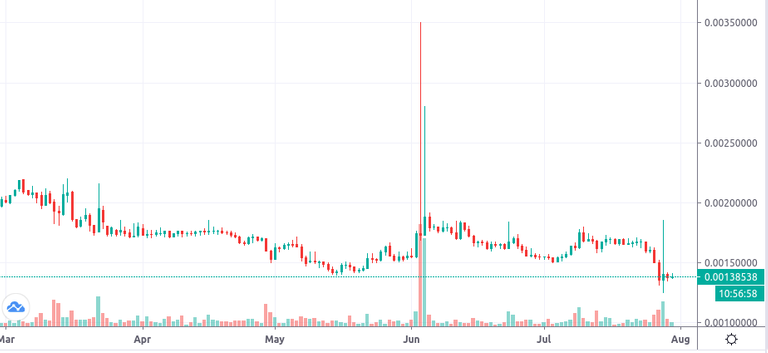 One casual observation here: as more 'money' leaks into Bitcoin, and more Bitcoin leaks into alts, we are going to see more pressure valves like this. Bitcoin might be the king crypto, but its all these other projects who have massive potential to expand on that original use case.
During the last cycle, when we were complete noobies, we forgot to hang on to some bitcoin, and put most of our money in promising projects (like steem). While this time the markets are more mature, and so are we, it will be certain alts that out perform bitcoin, as they are possibly more undervalued.
For example, if someone were to make a tool that made it possible to use and earn HIVE without a hive account, and millions of people started loving and using HIVE, it could easily go back to all-time highs of 8 dollars. In this context of 25 cent HIVE, that is a modest 32x gain.
Bitcoin is less than 2x off its all time highs. And while we may see 3-25x from bitcoin over the next 18-24 months, if history is any guide we will be seeing more than one promising alt appreciate 100x or more.
This is all speculation. Its not advice, its just history. We can't read the future, do your own due dilligence on any strategy you implement with your funds.
Posted Using LeoFinance