Come Interact with Smart Contract - The Nerdy Style
I am no nerd nor a technical person... But hey, I just learned to interact with the smart contract the nerdy style... How cool is that? Thanks to Ross Stephenson for the simple and cool session yesterday...
I learned how to play a blockchain game the nerdy way by interacting directly with the smart contract. Ross made it easy for us who have no coding background. Just need to follow instructions, copy and paste. And that's it. He made it so easy and I learn how to decrypt the smart contract using some tools.
We were playing Rarity on Fantom Network. It's an adventure game.
First and foremost to start the game, we would need to setup our Metamask with the Fantom Opera network.
If you have yet to setup the Custom RPC, here's the details for Fantom Opera.
Network Name: Fantom Opera
RPC Url: https://rpc.ftm.tools/
ChainID: 250
Symbol: FTM
Block Explorer URL: https://ftmscan.com/
And then you will need some FTM in your Metamask to start the game. To get you started, you can check out SpookySwap Official discord channel, they have a FTM faucet. You can receive ample amount of gas in FTM for 10~30 transactions. FTM gas is needed to perform transactions on the Fantom chain, just like ETH and BSC.
You can check out the details from SpookySwap document file HERE
After setting up your Metamask and you have some FTM in your wallet, then you can start playing the game here at the smart contract. I do suggest you to go through Ross's second video when you start this. The first video is Ross's first stumble upon the game and he is testing it out himself. The second video shows the easy method.
After you click on the Smart Contract of Rarity, click on Contract and Write Contract.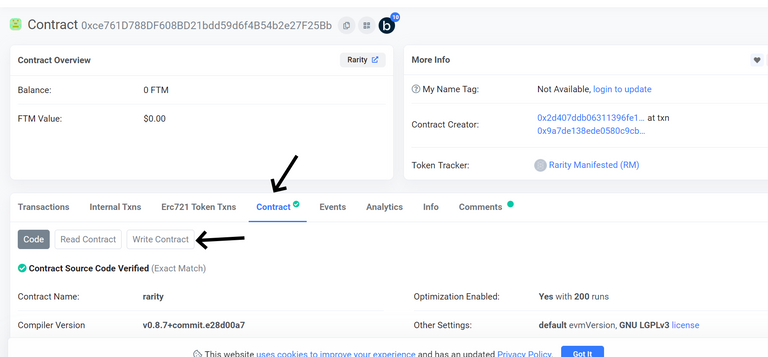 Then we connect our Metamask wallet to the contract.


Ok, now to start the game, like many other online game, we will need to SUMMON our character. There are 11 types of characters in this game. You can read more from Andre's Medium post HERE
I have summoned a Sorcerer. I am using one of the UI to visualize the game. I am not that nerdy at all... hahaha... Else you can check out my Sorcerer at the smart contract by keying in the token ID of my Sorcerer. My token ID is 1062219.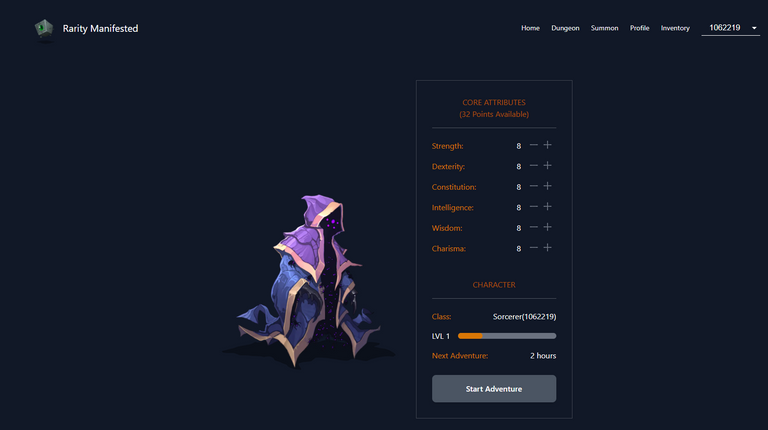 Summoning your character at the smart contract under the Write Contract, scroll down to number 8. Key in the class of character you would like to summon. For example, you will key in 10 if you want to summon a Sorcerer.
Barbarian [1]
Bard [2]
Cleric [3]
Druid [4]
Fighter [5]
Monk [6]
Paladin [7]
Ranger [8]
Rogue [9]
Sorcerer [10]
Wizard [11]

After summoning your character, you can send your character on adventure to gain XP. Before that, you need to go to ftmscan.com and check the summon transaction to get your character token ID.



Copy the Token ID.

Go back to the write contract page. Key in your character token ID at the number 1 Adventure to send your character on an adventure to gain XP.

Basically that's it. Summoning your character and send character on Adventure. Playing game by interacting directly with the smart contract. If you ask me, I would still prefer to play game using the UI with full visuals. 😅 It will be much more FUN coz I can SEE my characters.
Once a while play the nerdy way by interacting through the smart contract way, I am ok. But not playing the whole game entire time using the smart contract. Nah, I would pass. 🤣
But I am happy that I can now READ and WRITE contract. Never thought it's this easy. If I can do it, you can too! Let me know if you are able to summon your character and send it on adventure.
🎮👾🕹️
Here are two tutorial videos by Ross.
How to Mint a Rarity NFT and Send it on an Adventure - NFT Project by Andre Cronje

How to use a UI to play Rarity NFT game by Andre Cronje - EASY Method!

And here are the links that we can use to decrypt the codes,
https://codebeautify.org/base64-to-json-converter
https://base64.guru/
the UI of Rarity
https://www.raritymanifested.com/profile
https://rarity-game.netlify.app/
https://rarity-visualizer-ui.vercel.app/
❤️😀😎
Thanks to Justin (@ justinparke), you gave me an idea, maybe I can add a Malay word in every post. Then everyone can learn a new language.
Word of the day
GEMBIRA - Happy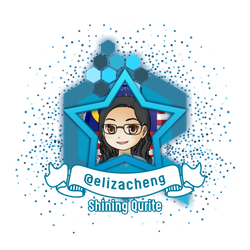 If you like the idea of CREATE and EARN (just like here in Hive), then do you know that everyday while we connect with our family and friends through chatting, texting, voice and video calling, we can EARN from that too? Click on the image to start EARNING from connecting with your family and friends!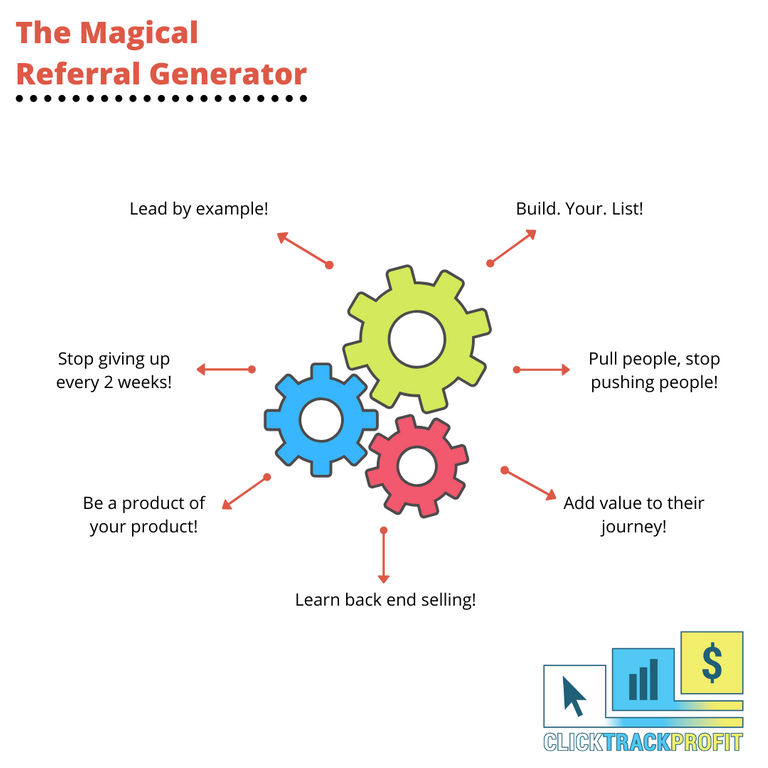 If you are looking for a hardware wallet to keep your crypto, check this out.


If you need a trading account, here's my links.
Binance.
Huobi
Kucoin
Gate.io
Pionex
---
---