My Axie Infinity Journey - Climbing the Ranking!💪
Sharing my Axie Infinity journey again. Thanks a lot to my coach for helping me climbing up the ranking. I was so emo and down two weeks ago when I kept dropping and tanked below 1000MMR. It's not easy fight at all and being below 1000MMR, it is almost impossible to get more than 100SLP a day.
But I did not give up. Grinding hard and one step at a time. Climbing the ranking ladder. From 900 to 1000 and then up to 1100. After that, push harder to reach 1200. And two days ago, finally I managed to reach 1300. So happy I am!
Here are my three cute little Axies. I couldn't get the plant to open its eyes. 🤣🤣🤣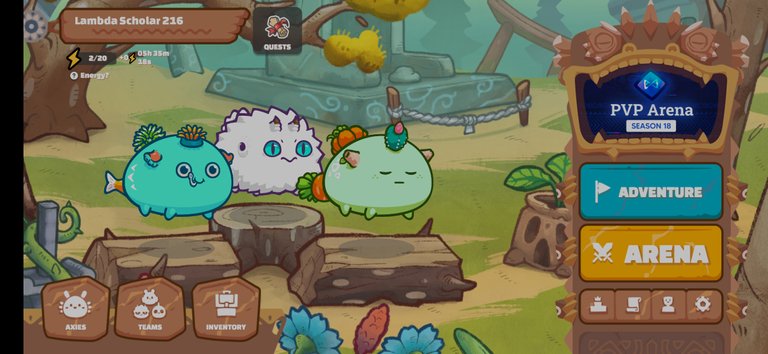 The reptile closes its eyes so hard... Hahaha... Super cute...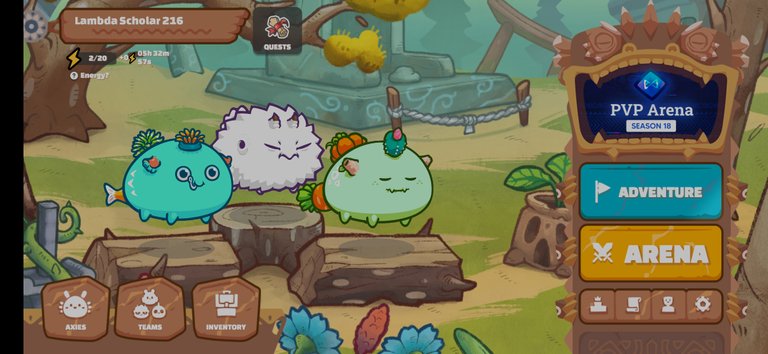 Today I am at 1384. Yup, my coach asks me to maintain at this ranking. So I will spend half of the energy to grind and level up in the adventure game. The higher my level in adventure, I will be able to achieve 5OSLP in adventure faster. Now I need to complete about 13-14 adventures to hit my 50SLP.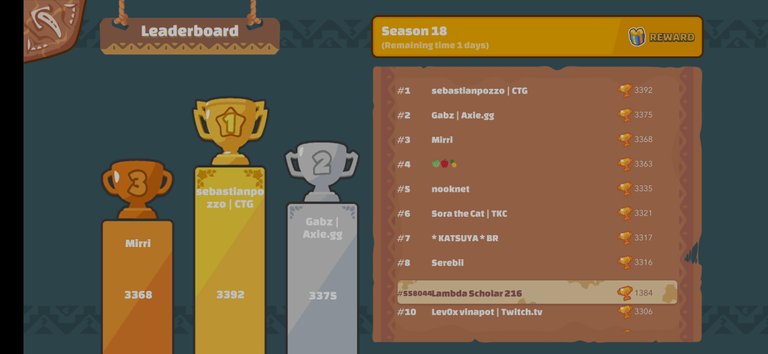 Below are screenshots of one of my arena fight. Today I met a lot of plant aqua aqua combination. I really don't like fighting them especially those with single combat and ivory stab cards. Hate them! My win rate is 50/50 today. Hopefully tomorrow will be a lucky day.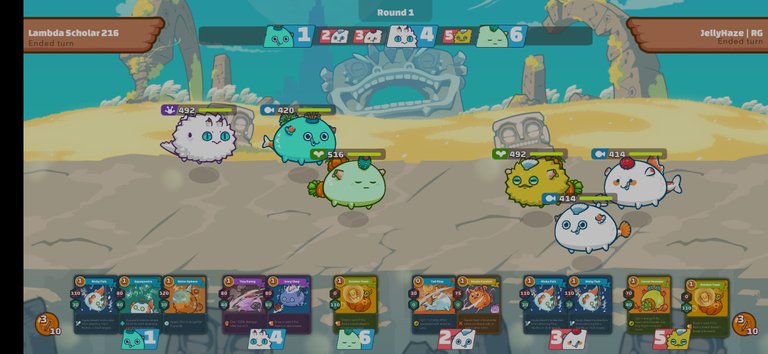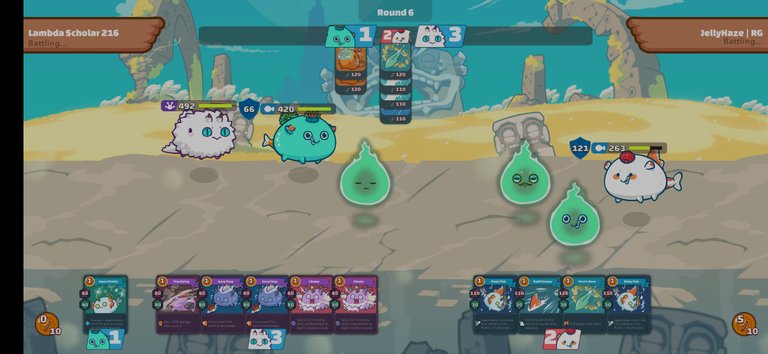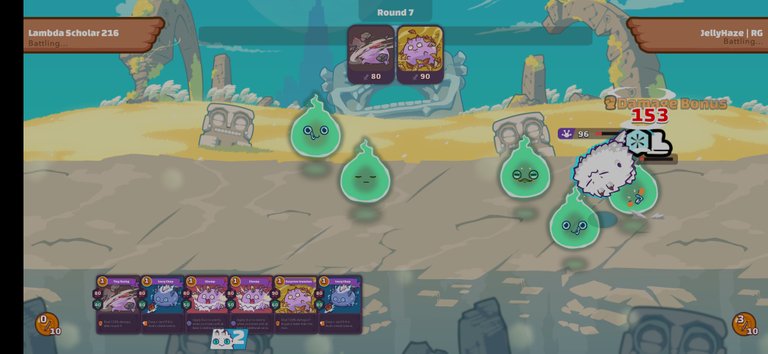 How's your game today? Lucky day? Or bad day? Well, all the best to all of you. ♥️😁💪
😉😸💰
Thanks to Justin (@ justinparke), you gave me an idea, maybe I can add a Malay word in every post. Then everyone can learn a new language.
Word of the day
COMEL - cute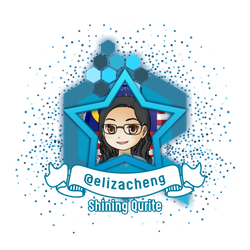 If you like the idea of CREATE and EARN (just like here in Hive), then do you know that everyday while we connect with our family and friends through chatting, texting, voice and video calling, we can EARN from that too? Click on the image to start EARNING from connecting with your family and friends!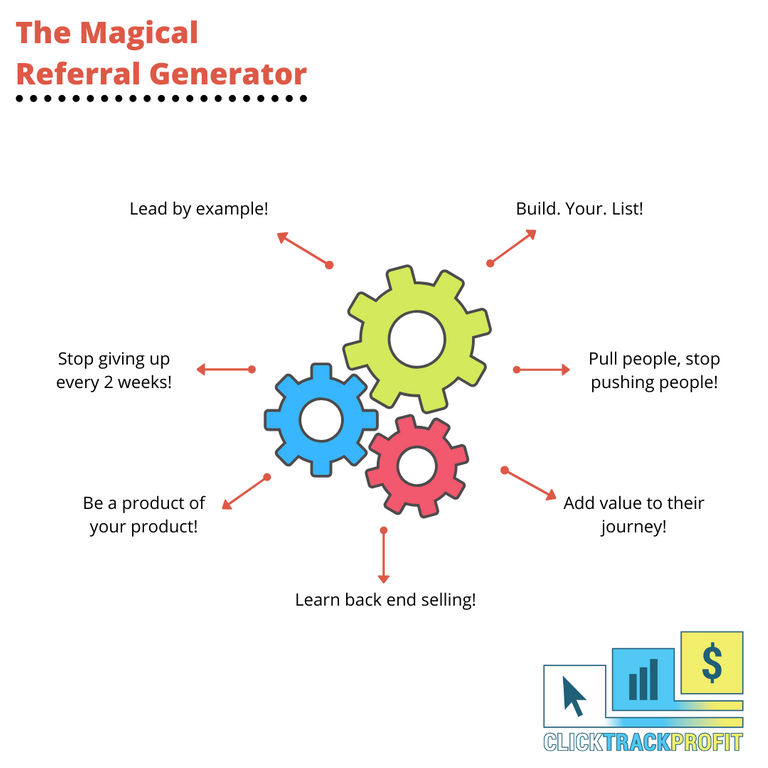 If you are looking for a hardware wallet to keep your crypto, check this out.


If you need a trading account, here's my links.
Binance.
Huobi
Kucoin
Gate.io
Pionex
---
---