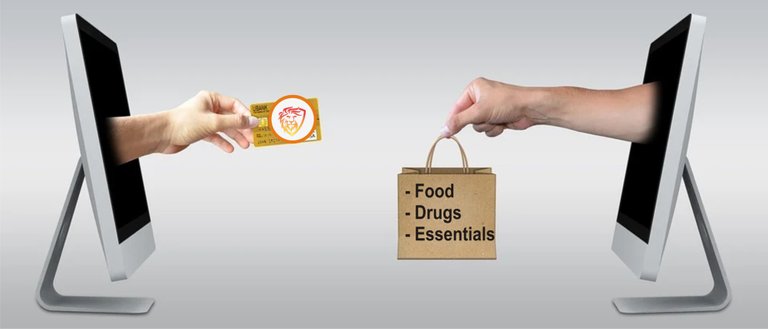 Image source
I have always heard of people saying plan B and just maybe I did not understand what plan B or another Alternative actually means until I experienced something interesting yesterday.
It always good when we are in need and we turn around to find out that we have something we can lean on when a situation arises and we do not have cash in handy at that point in time but can always get it from the blockchain.
Of a truth, I still haven't grown the way I am supposed to grow financially due to the fact that I shoulder many responsibilities as the first and only daughter of the family and for now the breadwinner since I lost my dad.
This isn't actually the first time Leo has helped me foot my bills and expenses, or probably the second time actually but these actually surpass the first as it not only left a mark to be remembered that someday like this, Leo foot my bills and because of these, I can boldly admit that LEO has helped me stand up and stand out.
The same way I sing my praises of Hive for how it has helped me for the past one year, the same way I get to sing the prases of Leo.
For a few days now, I have been ill and unable to do anything really on the blockchain but then I was in deer need of money to sort out some financial problem and of course, I have been living on blockchain as the source of my income after I lost my job due to the pandemic period covid19.
The moment I read this post by @Uyobong at how much worth in Naira his LEO curation was, I decided to check my balance to see if mine could amount to anything. Lo, it was worth over $15 and that fetched me NGN 8,000 at a time as this when I had nothing (as per finance) but with loads of expenses- food, drugs, and other personal essential materials.
Honestly speaking, I knew I was going to get some amount of money but I never expected it to be that much as I got the alert with the sum of eight thousand Naira. I was surprised, so I decided to go back and do a re-check of my wallet to be sure I saw the exact amount that I withdrew.
You can't blame me if I was surprised that much because I have not really been serious here, or maybe I wouldn't have been so surprising if it came from Hive because yeah, I have gotten a huge amount from Hive. So I was surprised when I got such a huge amount of money from LEO.
This experience has actually given me a new perceptive about the future of LEO. LEO is one day going to be an employment base for so many people on the blockchain.
LEO has not just given me a shoulder to lean on when I am not financially buoyant and when I felt there was no hope of getting any cash but has given me an understanding that many can earn a living through making quality content on LEO. LEO will one day put a smile on the faces of thousands of people who believes in it and work hard to gather more tokens.
For those people who are yet to believe in it, I hope you don't get to regret it one day and for those who believe in it and are working hard to accumulate, keep up the good work because LEO will one day sky to the moon and won't stop but will keep going.
Posted Using LeoFinance Beta