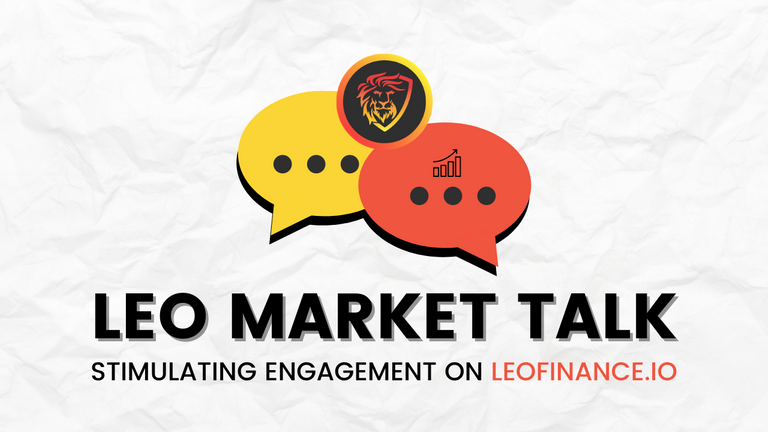 The past week has been pretty crazy for me in terms of 'engagement' on the platform. I have done my best to engage with as many posts & comments made by other users. Apart from publishing 4 blogs, I did more than 400 comments in total from the Leo Finance front end. This is the reason why I hit the 4th spot in the last Leo Finance Engagement Report released by Asher (@abh12345). He releases this report every week which can provide you a decent idea of your activities on the platform.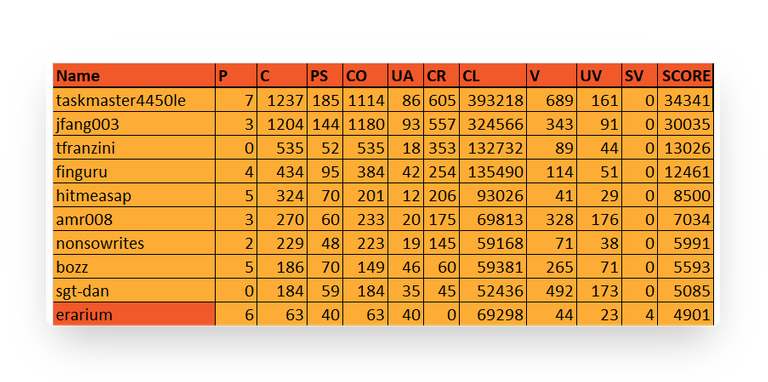 I am not interested in the race at all, just want to either beat my previous week's engagement numbers or at least achieve my weekly goal. I have promised myself to do 250 comments per week on average, totaling 1000 in a month. If I am able to go higher than that, it's a bonus but anything lower is not acceptable to me. I am determined to do this month after month because I feel if you do not set goals then you are running here and there without any purpose and leaving a lot of things on your luck. There is one place that is really helping me to crush such numbers is @leomarkettalk. In this post, I will tell you its importance in my Leo Finance journey and how you can benefit from it as well. SO, let's dive in:
What Is Leo Market Talk?
Leo Market Talk is a daily chat thread initiative by @taskmaster4450le which is open 24x7x365. It was started to prepare for the upcoming #ProjectBlank (Twitter-like Application on Hive) from the Leo Finance team. One can posts charts, memes, trades, or anything else that comes to mind to boost the engagement rate on the platform.

Anyone who is using https://leofinance.io/ front end is welcome to join these free-flowing chats & contribute. Every day a new post is created which is valid for the next 24 hours and at the end of each day, a report is published by @amr008 which helps us to understand the amount of activity was generated inside and outside of @leomarkettalk.
Setting High Standards of Engagement
@leomarkettalk is crushing great numbers when it comes to engagement. It sets a daily target of the comments to be made and this helps all the members to try and achieve those numbers through their contributions. Below you can see the last week's stats (04-19-2021 to 04-25-2021) from @leo.stats report.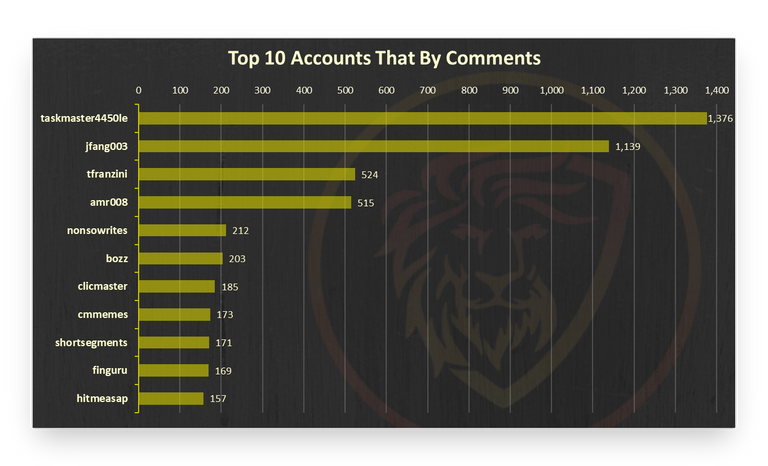 9 out of these 11 accounts are regulars on @leomarkettalk chat threads and they almost contribute on daily basis. Over a period of time, most of these people have learned how to start juicy conversations on the platform which adds value over time. @taskmaster4450le is setting new records every week followed by @jfang003 and others. In this last week, there were 9.5k comments in total out of which around 3.5k were made on Leo Market Talk daily chat threads. That's a massive contribution to SEO & engagement rate. Comments, especially on social media websites, help you to rank in that category on Google & other search engines since they indicate the amount of activity going on. It's safe to say Leo Market Talk is setting high standards of engagement and adding value to this platform on daily basis.
Engagement is vital for a platform to grow as it boosts the retention time and site's rank globally, locally & categorically (Finance & Social Media). It also increases the visit duration and bounce rate of the website which are highly important to improve those ranks.
3 Reasons Why You Should Join @Leomarkettalk
1. Juicy Conversations
We are on a social media platform, right? Engagement attracts people! Nobody would want to join a dead platform even if it pays to publish content. Without any real human interaction, you cannot become one of the best social media platforms out there and that's a fact. @hitmeasap made an amazing post on the value of making comments and why it is necessary for us to grow as a community. Leo Market Talk is giving us a stage within Leo Finance to interact with amazing people start juicy conversations. It helps you learn new stuff & make friends. Ultimately social media is all about having fun so that's what you are going to get there.
2. Engagement Rewards
Linear rewards are helping curators to see comments & posts as one. Hive where we have a convergent curve right now, they are also now moving to a similar rewards curve. Why? To boost engagement and making it more lucrative to upvote comments. On @leomarkettalk, we all support each other by rewarding amazing comments through upvotes. You can make real money with your contributions. Add value, receive value. It's as simple as that. Apart from that, there are Liquid rewards for people who engage the most. So try your luck and I am sure you won't be disappointed.
3. Visibility & Growth
As a newbie on Hive & Leo Finance, one faces this issue that is hard to crack for most people. When you are new, you don't know what to do exactly or where to start because nobody knows how good of a creator you are. Leo Market Talk is an awesome place to make yourself visible. If you are regularly posting on the daily threads, there is a good chance that other people will start to notice you. It happened with me yesterday when @sgt-dan checked out 3-4 of my latest posts and he even made comments on them. Isn't it cool?
Visibility is directly tied to your growth. Also, the rewards that you earn by chatting on the thread can give you enough push to grow your account. Everyone is so supportive and you can directly ask questions that can help you reduce the learning curve. I am telling you this from personal experience because I learn a new thing every day.
4. Latest News & Posts (Bonus Point)
Apart from all of the above reasons, one can learn about the latest news about crypto, blockchain, Tech & Beyond. We also share other Leo Finance/Hive posts that are interesting and add value to the whole ecosystem. It helps us to find amazing creators & reward them for their effort.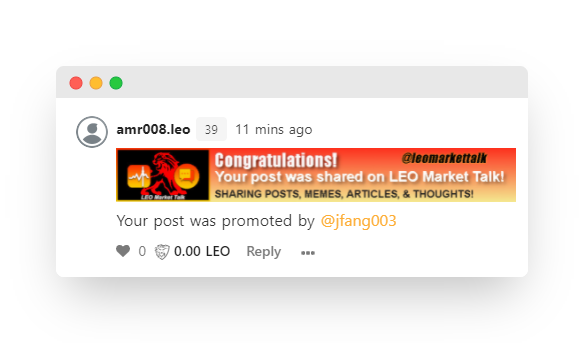 If you get the above comment under your LeoFinance posts, you have been found by one of the @leomarkettalk members and the post has been shared with everyone. So join in and share what you have found on & off-chain that is worthy of having a discussion.
---
I hope that now you understand the value of engagement and how @leomarkettalk is leading it forward on Leo Finance. Commenting is undoubtedly the best game you can play to grow your account. And LMT is the best place to get started. I promise you, within a week you can observe that growth in terms of rewards & knowledge if you try hard enough. Just don't expect anything and do your best, I am sure you won't be disappointed.
If you liked this post, please make sure to checkout @leomarkettalk and I will see you there. Kindly upvote to support me and reblog/share this with everyone who could find this useful. Cheers!
---

https://leofinance.io/@finguru

https://twitter.com/finguru6

finguru#4062
---

No financial advice. For infotainment purposes only.
Posted Using LeoFinance Beta