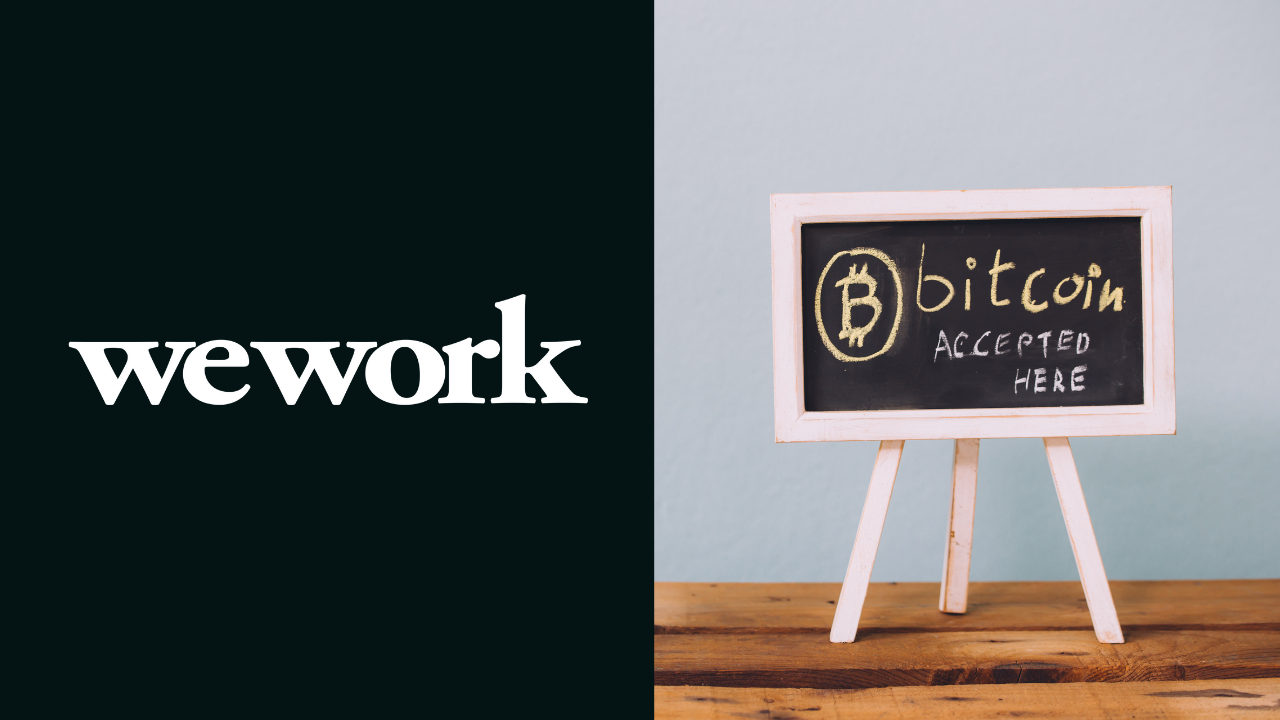 WeWork, one of the biggest Co-Working Space (Commercial Real Estate) providers from the US has announced today that they have partnered up with both Coinbase & Bitpay to start accepting cryptocurrencies for payments. It will become another major company to hold the Crypto Assets in its balance sheet as well. Although they haven't specified what all assets they are planning to hold for starters. Using Bitpay they will accept Ethereum, Bitcoin, stablecoins like USDC & PAX, and several other cryptocurrencies available in the service portfolio.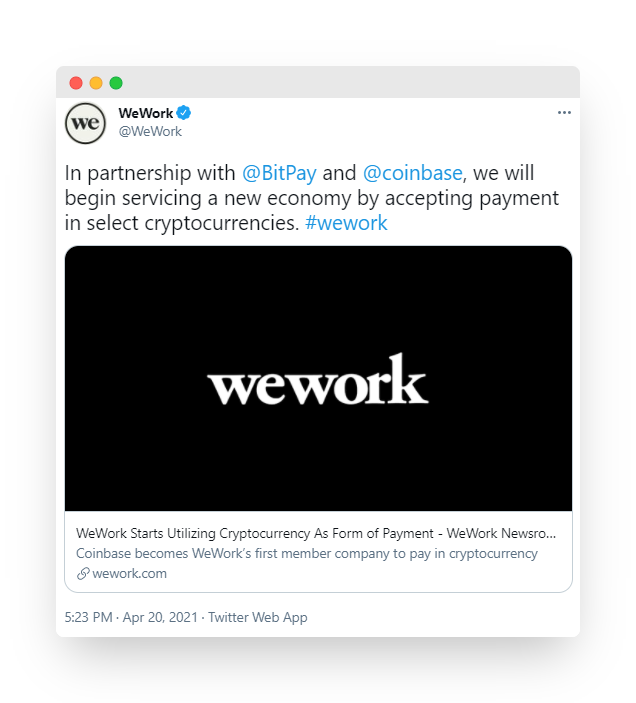 Bitpay is one of the oldest bitcoin & cryptocurrency payment service providers which has a range of products that can be used to send or receive bitcoin payments very easily from anywhere in the world. The best part is that they convert the crypto to the local currency and then pay the merchant. Apart from this, they also have a crypto card that can be used to spend your crypto anywhere in the world at millions of locations.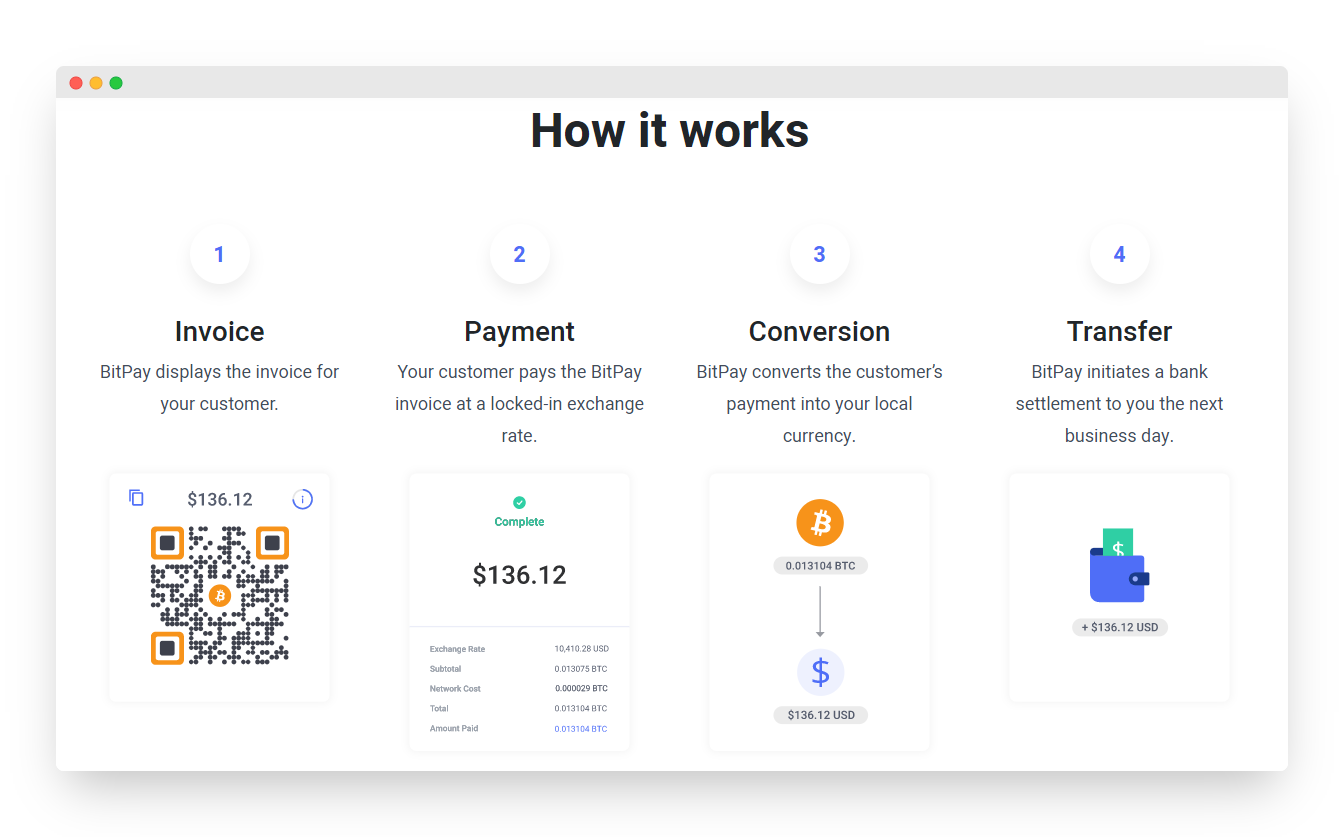 The company will pay landlords and third party partners in cryptocurrencies where applicable through Coinbase, a WeWork member and the largest U.S. cryptocurrency trading platform.
Source: WeWork.com
Coinbase, the no. 1 cryptocurrency exchange of the US has been working with a 'remote-only' model since day one. They will become the first WeWork member to start paying in crypto for their membership.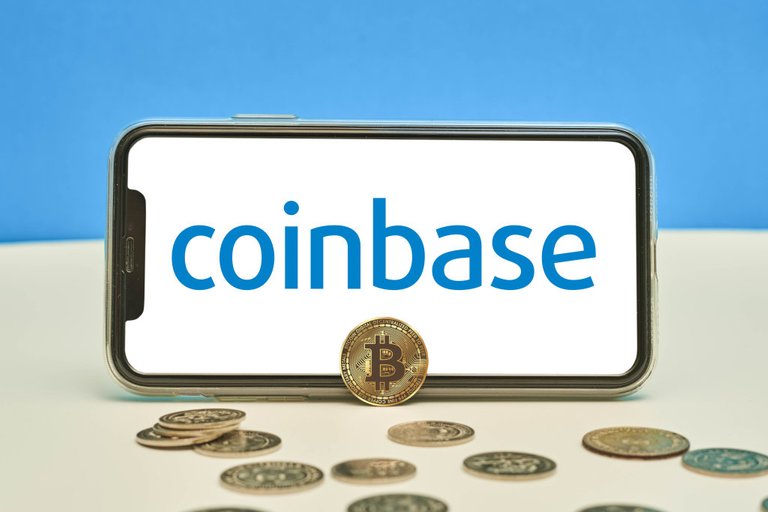 Source: ccnull
Coinbase has been in the news lately for becoming the first major cryptocurrency company to go public in the country. The stock listing has been called a significant move towards adoption since it made a lot of news all over the world. The company is growing 10 folds and recently they have set up bases in various countries like India to expand its horizon and in search of local talent.
"WeWork has always been at the forefront of innovative technologies, finding new ways to support our members. It only makes sense for us to expand on the optionality we provide by adding cryptocurrency as an accepted form of payment for our members," said WeWork CEO Sandeep Mathrani.
Source: The Block
WeWork is backed by SoftBank Group, which retains majority control of the startup. It's simply an office-leasing company which makes money by renting out office spaces. Its growth in 2020 was hit majorly due to the Coronavirus Pandemic and it had to shut operations in many of its offices worldwide. Although the company has seen slow growth during lockdowns, it is now looking to capitalize on the post-covid times. Since they have quickly ramped up their safety measures & a working vaccine on its way, one can predict things getting better very soon. Many small and big firms are now shifting towards remote-only models and they are tying up with companies like We-work which still enables them to hold office space in times of need.
Accepting crypto payment will provide WeWork an edge over other co-working space companies and enable them to serve the booming crypto economy. Another huge step towards adoption, making crypto a popular choice of payment among the masses. We all know how much it is convenient to transfer & store your crypto as compared to fiat and WeWork seems to understand this very aspect, thus providing another option to its customers. No wonder 2021 is a huge year for this space as more companies, investors & individuals join the bandwagon.
Do you think this move by WeWork will appeal to other competitors in the space to start accepting crypto for their services too? Please let me know your thoughts in the comment section below.
---

https://leofinance.io/@finguru

https://twitter.com/finguru6

finguru#4062
---

No financial advice. For infotainment purposes only.
Posted Using LeoFinance Beta