This year began like no other. Not because we had a house guest, so I was happily distracted. It's taken this long to penetrate that we have actually moved into a new year. When I penned my post in advance of the first power up day of the new year, I had no idea that we'd be robbed of Hogmanay. New Year's Eve was like none that I can remember. Yes, there have been some when it was just us. As it was ten years ago - our first New Year in McGregor - and before we were permanent residents. A quiet dinner - just the two of us, at a local establishment. It was our first experience of the band - a McGregor tradition and institution and which has not been heard since the pandemic struck.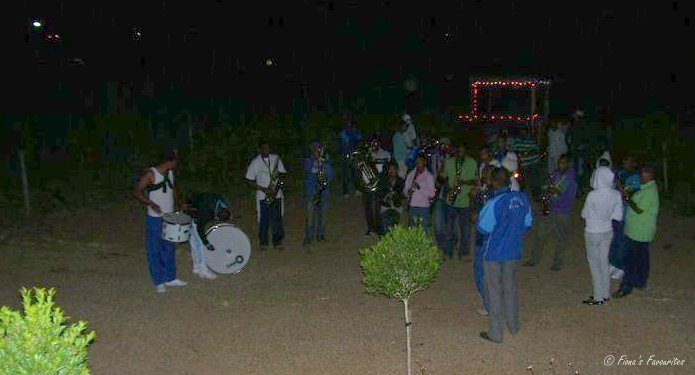 A viral digression
Thanks to the second wave and the new "South African" variant that has been ravaging the population, we're back in a lockdown of sorts: no alcohol sales. Bars and pubs can't function. Not only is it making the obviously vulnerable ill, but also apparently hale healthy people are getting very sick and dying. At the height of the first wave, the numbers in the village never exceeded eight active cases at any one time. A week ago, there were thirty three.
After the first wave, and when we unfolded ourselves from our hard lockdown wrapping, we discovered that five people in my immediate friendship circle had been afflicted and come through - relatively unscathed. With this second wave there are far more who, if not afflicted, have been seriously affected. At last holds out hands and fingers count, I am up to twenty in my immediate and virtual circles. I suspect there are more but who are not saying such is the stigma. But that's a discussion for another time.
but
This year I actually decided to go to bed before midnight. It's got to be the first time, ever, I didn't see in the New Year.
New Year's Hive Power Up Day January 2021
The first Power Up Day of the new year fell on a Friday, and Saturday was the first market of the year and I was looking at a long day in the kitchen. It was part of the excuse for taking to my bed earlier than pumpkin time. I had drafted my power up post a couple of days earlier, and planned to power up using my mobile, take a screenshot and drop it in. When I went do do that, I also had to edit it because we'd been locked up down again.
Anyhow, ahead of what ended up being an eleven hour day in the kitchen, I managed to do the deed before being AFK for a couple of days.
Reflecting on powering up and growing an account
I've been seeing quite a lot of discussion on the chain about whether or not it's possible to grow an account and HODL without investing fiat. Some will say an outright No. My answer is a much more considered, That depends
on your approach
the strength (or otherwise) of your currency
what one wants to achieve
When I shared my PUD post on 1 December 2019, I shared my story of (and delight at) reaching 3,000 HP. It took just over two years. I have only ever used HBD (i.e. what I've earned on the blockchain) to buy Hive, and in the last three months, only 5 HBD and as I write, my account sits at just 12 HP short of 3,500 HP. That is a 500 HP growth in roughly six weeks.
How did I do it?
Before I get into the details of what I did, I need to remind you that I have a lot that keeps me AFK, including syndicated writing, cooking for the market and potentially resuscitating my little tourism-related business that was a covid casualty.
Oh, and I'm not a gamer....
So, I do three five things, not necessarily in this order, or particularly well:
I post regularly. I try to post every day. I try not to do what I consider really sh*tposts. Each generally has at least 150 - 200 words and a photograph or two; they really are a (web)log or diary of events in and around my life. I do like longer, more reflective posts, but those take a long time to do - usually as much as 8 or 9 hours (plus research in some instances and re-drafting).
I comment on posts that resonate for me. I don't do as much of this as I'd like for reasons I've explained. What I always do is reply to comments on my posts and reply to replies. Not ad nauseum, but until the conversation reaches its logical conclusion.
I do make use of a fan base. Because I am AFK and I have a select bunch of accounts I like supporting for a range of reasons and which enables me to curate. I do update it from time to time, adjusting the accounts, the size and frequency of the vote.
I have delegated to accounts that give me a daily return; and finally
As time allows, I participate in initiatives and competitions that can potentially earn me Hive.
There are a couple more things that help your account to grow, just like in the "real" banking world, and those are inflation and compounding (interest). I'm not a financial guru, so I can't explain either, but I do "get" the principle.
Last but not least
As you know, I have, since last June, given three monthly delegations to small accounts participating in PUD. I started with 50 HP and now they are 100 HP. When there are no eligible accounts, I select either a curation initiative or could, in future, pick accounts from communities that form part of @ocd's incubation initiative. For this month, though, and in consultation with @traciyork who so ably manages the initiative, the following three accounts were selected:
Although it's taken me a while to get to this post, the delegations were done on 7 January and at the same time, the accounts have been included in my fanbase for a daily 100% upvote.
Here's the proof:

I've also asked
@ginabot
to let me know when they post, and if I'm not AFK, I'll stop by and say
Hi!
Until next time, be well
Fiona
The Sandbag House
McGregor, South Africa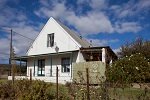 Photo: Selma
Post Script
In search of English writing, research and editing services, look no further: I will help you with
writing - emails and reports, academic and white papers formal grammar, spelling and punctuation
more information here
If this post might seem familiar, it's because I'm doing two things:
re-vamping old recipes. As I do this, I plan to add them in a file format that you can download and print. If you download recipes, buy me a coffee. Or better yet, a glass of wine....?
and "re-capturing" nearly two years' worth of posts.
I blog to the Hive blockchain using a number of decentralised appplications. From Wordpress, I use the Exxp Wordpress plugin. If this rocks your socks, click on the image below to sign up -


Image: @traciyork
I also share my occasional instagram posts to the crypto blockchain using the new, and really nifty phone app, Dapplr. On your phone, click the icon below, and give it a go.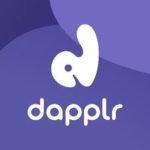 Posted Using LeoFinance Beta