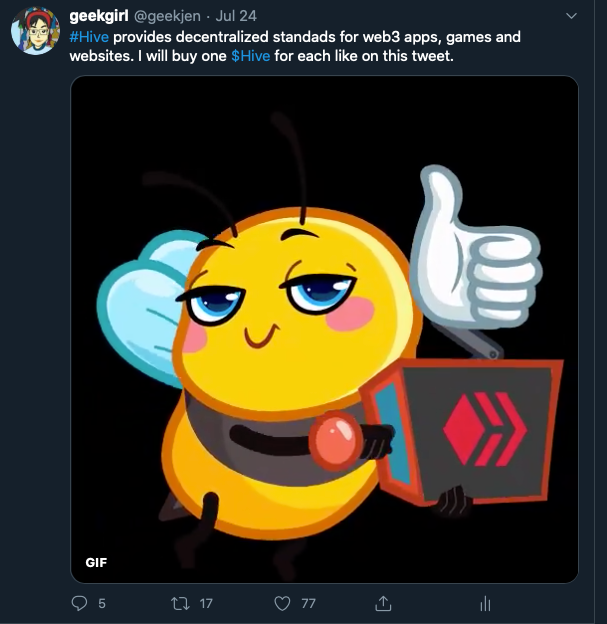 Last week I thought it would be fun to ask people on Twitter to like the tweet if they would want me to buy more Hive. I promised to buy 1 Hive for each tweet. I kept the number lower because who knows, what if tens of thousands of people like and end up in a position of not being able to deliver on the promise. Final likes count is 77. So I have to buy 77 Hive, which I would do gladly just because it makes sense as an investment.
In addition to this few days ago I saw Will you buy $20 of Hive with me? challenge by TheMarkyMark. You can read more about it here. Previously he has done one with $10 worth of Hive and it was fun too. So I also wanted to participate in this. Why not? Participation is what makes this platform interesting.
August 1st is here too, which is a Hive Power Up Day. That is another reason to buy more Hive and power up. I rounded all numbers up and bought 500 Hive, with fees it ended being 499.490 Hive. Success!

But wait, my wallet had some HBDs. Why not buy more Hive with those as well. Bought some more Hive for 27 HBD. Transferred 110 more Hive from another account. I need more Hive. Hive Power that is!
In the end I powered up 735.293 Hive. Getting closer and closer to unlock the Orca level.
Happy Hive Power Up Day Everybody!
Posted Using LeoFinance