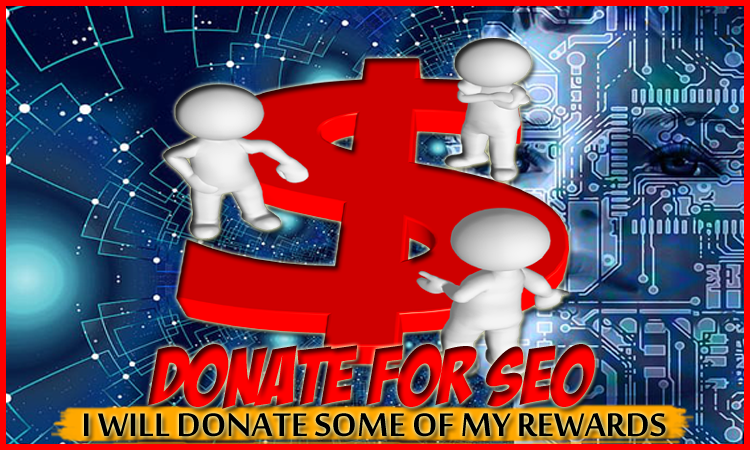 ---
I talked about the latest LeoFinance post over here: LeoFinance Paves The Way With The MOST Important Form Of Traffic!, and we have seen a bunch of posts talking about this. One of the latest ones I've read was this: AskLeo - The $18,000 AI Marketing Dilemma. How Many Leos are In? from @acesontop. After reading that article, and making a few comments, I started to realize that we probably have very slim chances to get these SEO Tools funded from the DHF, even though I truly believe this would be exactly what the DHF is for..
So, while I've been going back- and forth on this, thinking about this a lot.. Especially as I know how important optimization is for rankings and organic traffic. I came up with an answer..
---
(@eddiespino mentioned this in the article above as well).
---
I have always been a firm believer in 'pay it forward' systems and mindsets and I love to be a part of an engaging, fun and strong community so I have decided to donate portions of my rewards.
I love LeoFinance and I want us to succeed.
From the moment I know that LeoFinance will decide to go for these SEO tools, I will set @leofinance as beneficiary from my new posts or, possibly donate a total of 10% of my total earnings on a weekly basis.
---

---
Those are my two different options and I haven't been able to decide which one I will go with as of yet. Setting @leofinance as beneficiary would be the easiest thing to do. It takes me literally 3 seconds to do that and everything is done automatically. LeoFinance would get 5% of the rewards from my posts, so it's basically a "set and forget" type of system.
Manually sending 10% of my rewards once per week would involve more work, but it would also give me the chance to send 10% instead of 5%, so I would basically give 2x the amount per week.
Regardless of the approach, I am likely to share details about this along the road.
I would not have to donate out of my own pocket directly by doing this, as I would use my future rewards and this would also give other users on LeoFinance a great opportunity to help the cause by voting on my future content as well. It's a win/win situation regardless of the path I take..
So, @khaleelkazi, I will let you decide.
Option 1: Set @leofinance as beneficiary. (Or another account dedicated to this)
Option 2: Donate 10% of my weekly rewards.
I will play along and do what I have stated within this post for a long period of time. This is my announcement and contribution towards an optimized, thriving community. The consumers of this content can do the same, or be part of this cause by rewarding my future posts, if and when khal has given us the green light.
What you do is entirely up to you, and this is not advice or something I do in an attempt to convince you that it's a good approach. There might be better options or an awesome solution that would yield greater results, but this is what I have decided to do. I know how important SEO is, and I clearly see the tremendous, unlimited pool of organic traffic that is waiting for us..
This is my contribution.
Posted Using LeoFinance Beta