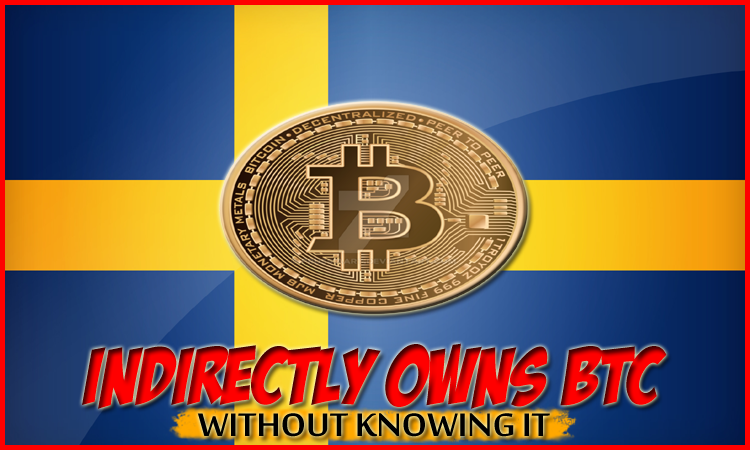 ---
It was reported last year that all Norwegians indirectly owns Bitcoin. That is because the country's oil fund owns shares in the American IT company Microstrategy, which in turns own Bitcoin. Now, we also know that a large part the population in Sweden also owns Bitcoin. Without knowing about it.
The Seventh AP Fund, or the AP7 is the government alternative on the Swedish pension market. They provide the fund AP7 Såfa. AP7 Såfa has as many as five million Swedish savers, and this is where Bitcoin comes in, because AP7 Såfa owns shares in a couple of companies that have invested in Bitcoin.
AP7 Såfa owns approximately ~0.09% of all the shares in Tesla, which we all know got a lot of attention when they bought 48K BTC this winter. Those Bitcoins are worth roughly $3 billion today. AP7 Såfa, and by extension around five million Swedish pension savers, earns around 43 Bitcoin to a value of ~$2.7 million for that reason.
Divided by 5 million, it means that AP7 Såfa's pension savers own around $0,60 in Bitcoin, or ~940 satoshis. Note that AP7 Såfa also owns 0.1% of the American payment company Square, so the pension savers are likely to own more than $0,60 in Bitcoin each.
What do you think about this?
I mean, take my grandmother, or my mother. None of them would ever want to have anything to do with crypto. They're just not those type of people. You could give them a million dollars worth of crypto and they wouldn't take it even if you showed them exactly how to cash it out.
They wouldn't use it because they're simply not interested. My grandmother thinks that "the internet will crash" so having money "online" or "on an internet bank" is something she doesn't believe in. She use cash and pays for everything with money you can "hold in your hands" as she explains.
Do you think it's wise to involve so many peoples savings indirectly in crypto?
Posted Using LeoFinance Beta