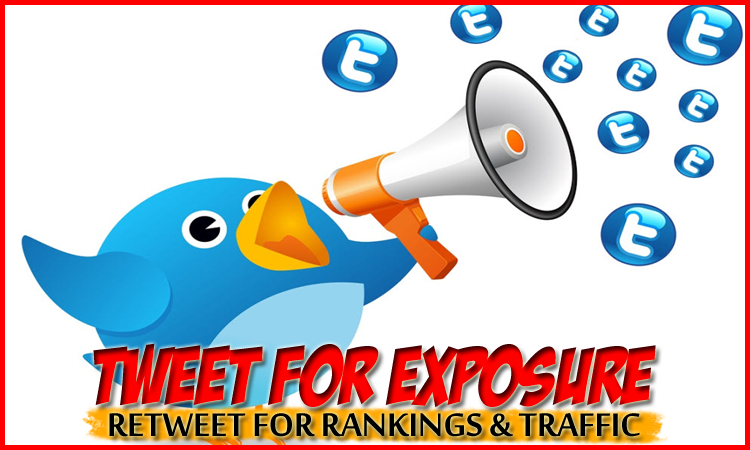 ---
Since trumpman announced his "Are You Good With Twitter / I Can Be Your Sponsor" post we've started to see more and more "LeoFinance Twitter Campaign"-reports. While this campaign is awesome in multiple ways and even though I have already talked about the campaign in a previous post, I want to elaborate and talk about some things even further.
While some of you might take this opportunity to earn some extra rewards for making some tweets on a daily basis without thinking about it more than that, some might do it for both personal rewards and to bring traffic towards LeoFinance (Hive) and make these tweets for both rewards & exposure.
In any case, everyone will benefit by doing this as social signals are a great to get more organic traffic, backlinks and better rankings.
Within each report you can see how people have made tweets including some information, hashtags and links to articles on LeoFinance. Each step of trumpmans guidelines are followed and it definitely helps in terms of exposure. What I would want to see though, is an improvement that not many seems to be thinking about.
I want to see more retweets.
This should obviously not be spammed and over-used because that could actually back-fire and result in negative consequences, but retweets and likes makes a huge difference in the long haul.
Even if you don't personally like the content, or if you don't want to upvote & reward it, you should definitely consider to retweet a tweet containing a link (talking about) that article, because that will help us tremendously over time.
The more social signals we get, the better the results, so it's not always wise to make your own tweet including someone's article if they have made a tweet about it themselves. However, retweeting and making your own tweet is likely going to help more than doing one of the above.
Take this tweet from @forexbrokr for instance:
While I could easily have just made my own tweet including the link to the specific article, I retweeted the tweet. The second thing I can do, to increase our chances for more exposure & traffic is to make a tweet myself talking about his article.
Like this: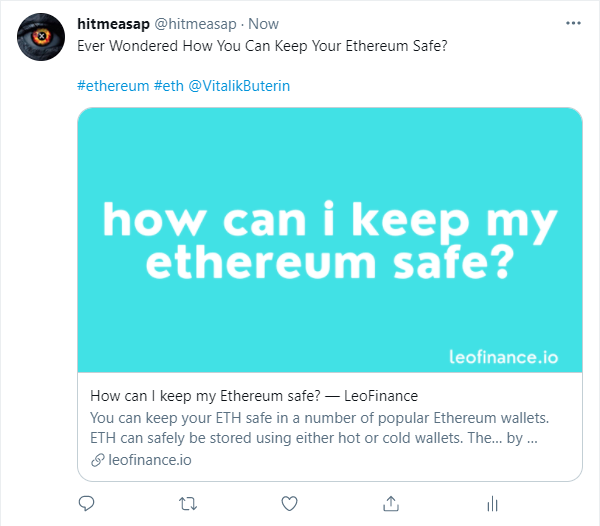 ---
I also made sure to do these things at two different occasions, to increase the chances for visibility. So, I basically retweeted at one point and made my own tweet at a later time. I also used "hashtags" and tagged an official account like stated within the guidelines of trumpman's post.
share on Twitter Leo articles that talk about anything EXCEPT Leo. Make sure to tag related accounts. For example, if a post is about rune, you will have to tag at least the official rune account and any big rune shillers that maybe out there
Like I stated previously, I don't recommend doing this at all times because it will eventually look like blatant spam which will affect us negatively..
However, if you are tweeting 5 times per day, I would strongly recommend doing this at least one time per day, as it will increase our overall chances rapidly.
Also, another thing I don't recommend, is to retweet all of your 5 posts at the same time, because it usually doesn't look good. A natural spread between the tweets are more likely to yield results. That's obviously for your own twitter audience to decide, but we are looking for exposure and not just to mass-spam twitter with a bunch of LeoFinance articles.
We want impressions, engagement and link clicks.
Posted Using LeoFinance Beta