English
This is a comic strip i made for the contest Pinky and Spiky Drawing Contest Week 175 at frist i missed the part of the contest basis and i used another charachter instead of Pinky and Spiky, then i made the versión with Pinky and Spiky in order to participate in the contest.
Something funny is that this happened to me minutes later i drawed the cartoon. When Hive reached 0.52 USDT and 0.000013 BTC in Binance, i sold to a profit of 20% when i could get 40% profits, how ironic. But i must say the amount of Hive i had was too small to split in two parts so...
I hope you like my cartoon.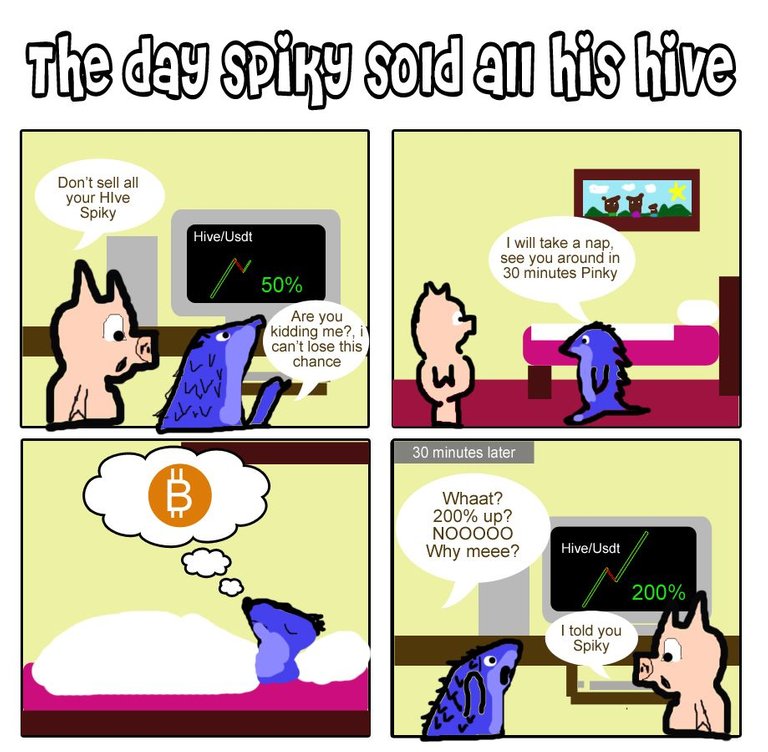 Below is the previous versión with the lucky bear.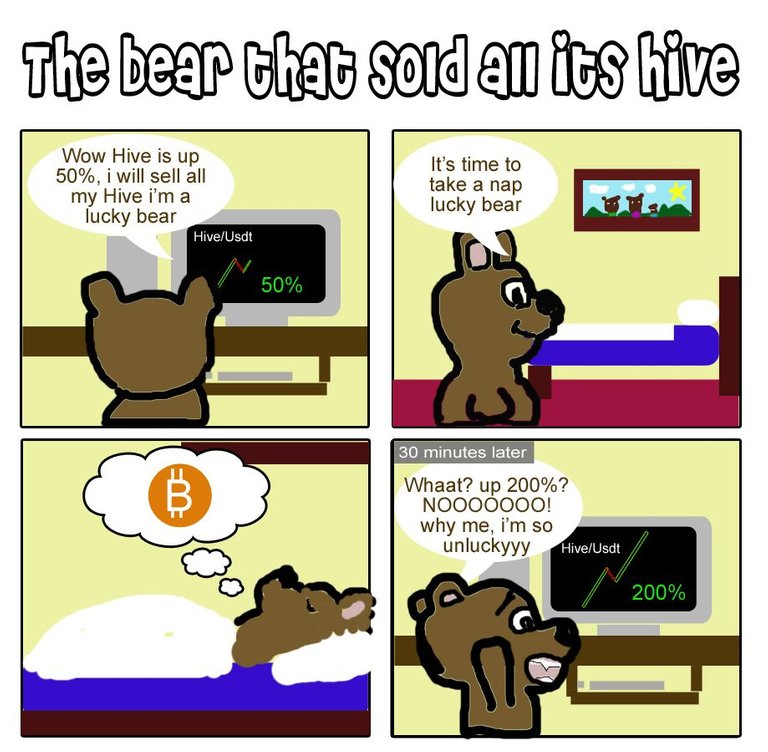 I used photoshop to draw this comic strip
Español
Esta es una caricatura que hice para el concurso Pinky and Spiky Drawing Contest Week 175 aunque al principio no leí bien las bases y lo hice con otro personaje distinto a Pinky y Spiky, luego adapté el comic para incluir a Pinky y SPiky y asi poder participar en el concurso.
Algo curioso es que esto me pasó minutos después de que dibujé la caricatura. Cuando Hive alcanzó 0.52 USDT y 0.000013 BTC en Binance, vendí con una ganancia del 20% cuando pude obtener un 40% de ganancias, qué irónico. Pero debo decir que la cantidad de Hive que tenía era demasiado pequeña para dividirla en dos partes, así que ...
Espero que les guste mi caricatura.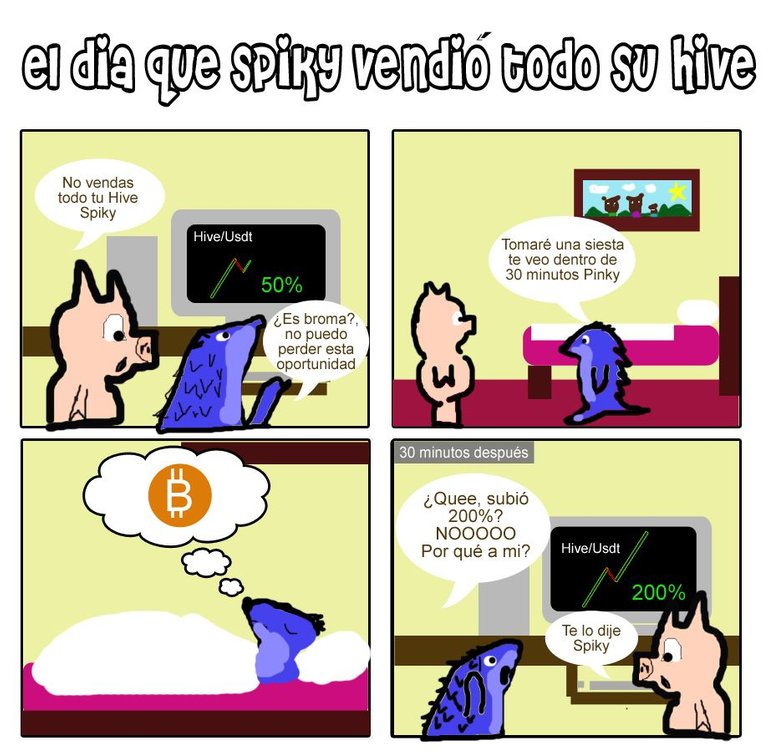 A continuación la versión previa con el oso suertudo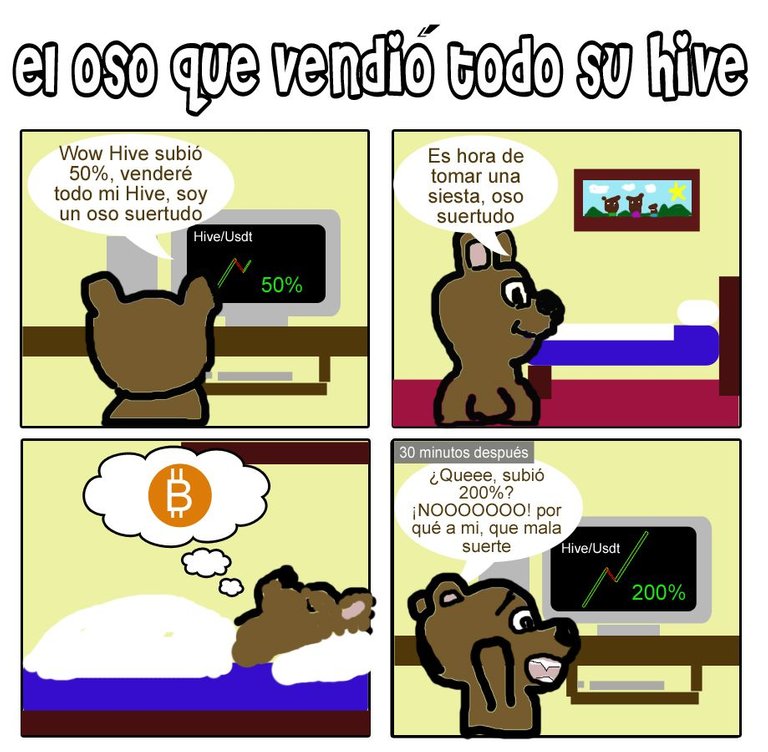 Utilicé photoshop para realizar esta caricatura
Please let me know in the comments if this has happened to you.
Házme saber en los comentarios si esto te ha pasado alguna vez.