That big drop last night was scary, but it actually wasn't as bad in the altcoin markets
Some are starting to worry that with bitcoin started to get volatile again, altcoins might see their valuations take a hit.
But when I look at this chart, it looks like the altcoin market is going nowhere but higher.
Though there might be a slight pullback first: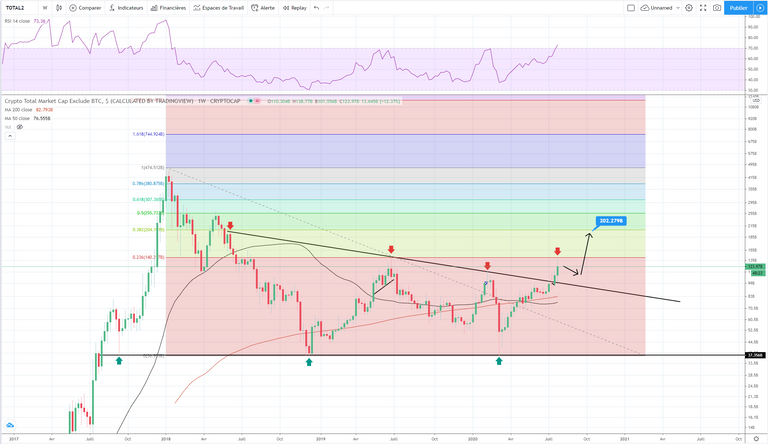 (Source:
1290064203651272705/photo/1) twitter metadata:R3JlYXRfU2FtYW58fGh0dHBzOi8vdHdpdHRlci5jb20vR3JlYXRfU2FtYW4vc3RhdHVzLzEyOTAwNjQyMDM2NTEyNzI3MDUvcGhvdG8vMSl8 ~~~
In fact, when looking at the bigger picture, it looks like the altcoin market valuations are going to go higher than they were during the last boom.
Unfortunately HIVE hasn't really been included in the rally just yet, but hopefully that changes here soon.
Any chance it will?
Posted Using LeoFinance