What did you guys do with that money we gave you?
Yea we put it all into bitcoin.
You gave us money and we used it to support a revolution away from the current financial system.
Something like this: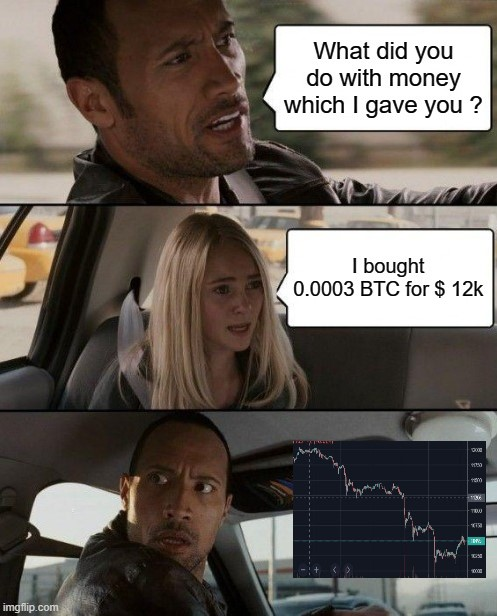 (Source:
1301840684463390720/photo/1) twitter metadata:TmV5emVuVGV2aWZ8fGh0dHBzOi8vdHdpdHRlci5jb20vTmV5emVuVGV2aWYvc3RhdHVzLzEzMDE4NDA2ODQ0NjMzOTA3MjAvcGhvdG8vMSl8 ~~~
By the time they announce the next round of checks bitcoin will be $12k again.
That's how it happened last time.
By the time they announced the checks the price shot way up off the lows before anyone could actually use that money to buy near the lows.
Just hope you aren't last in line to get your check!
Posted Using LeoFinance