On Bear Markets, Cash Flow and Free Capital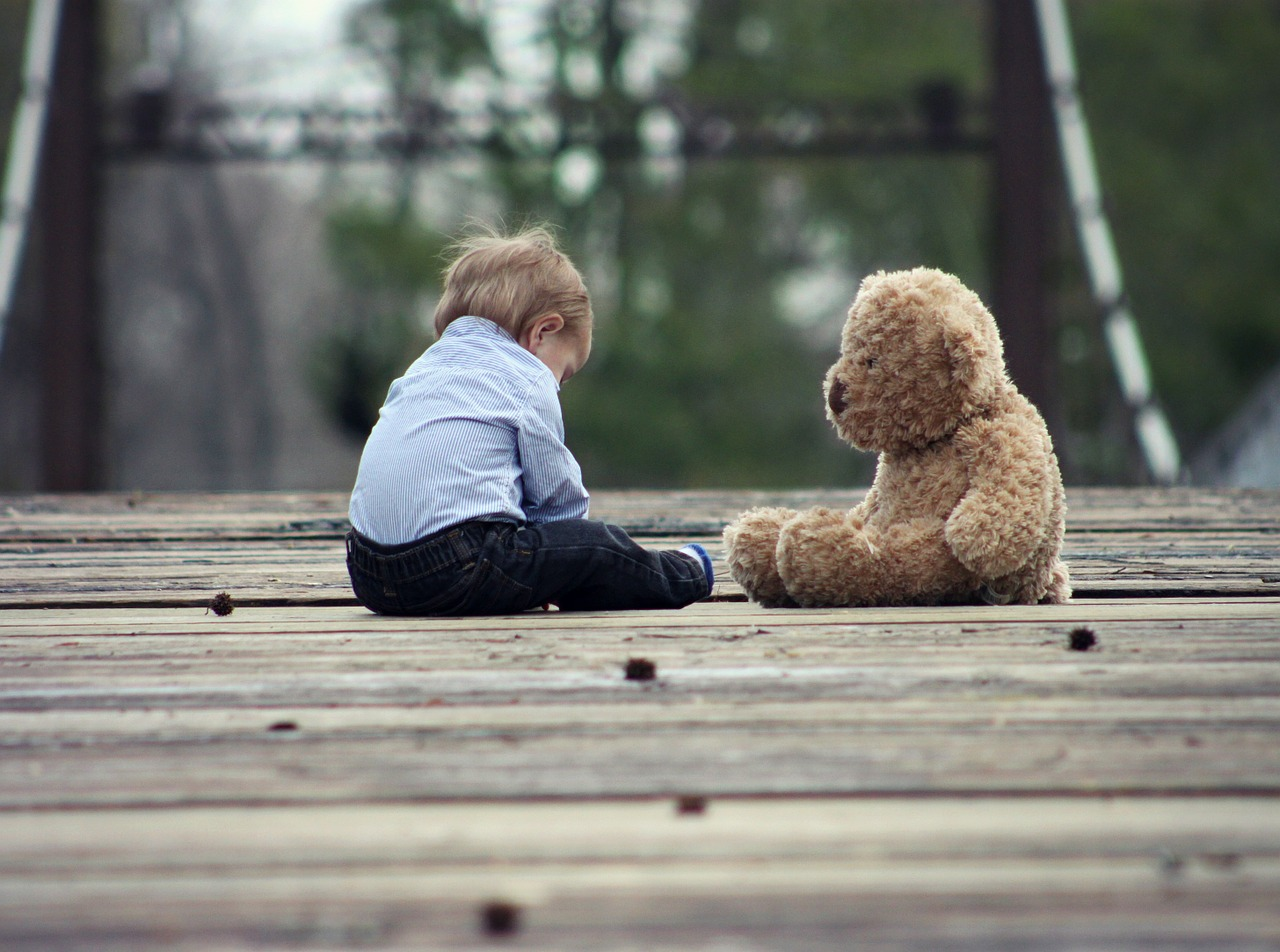 Bear markets are UGLY! We all hate them. They bring about a wild range of negative emotions, project haters and more. It's pretty terrible to experience a bad bear market but what makes it even worse is if you aren't prepared for it.
Is anyone really prepared for a bear market?
On Bear Markets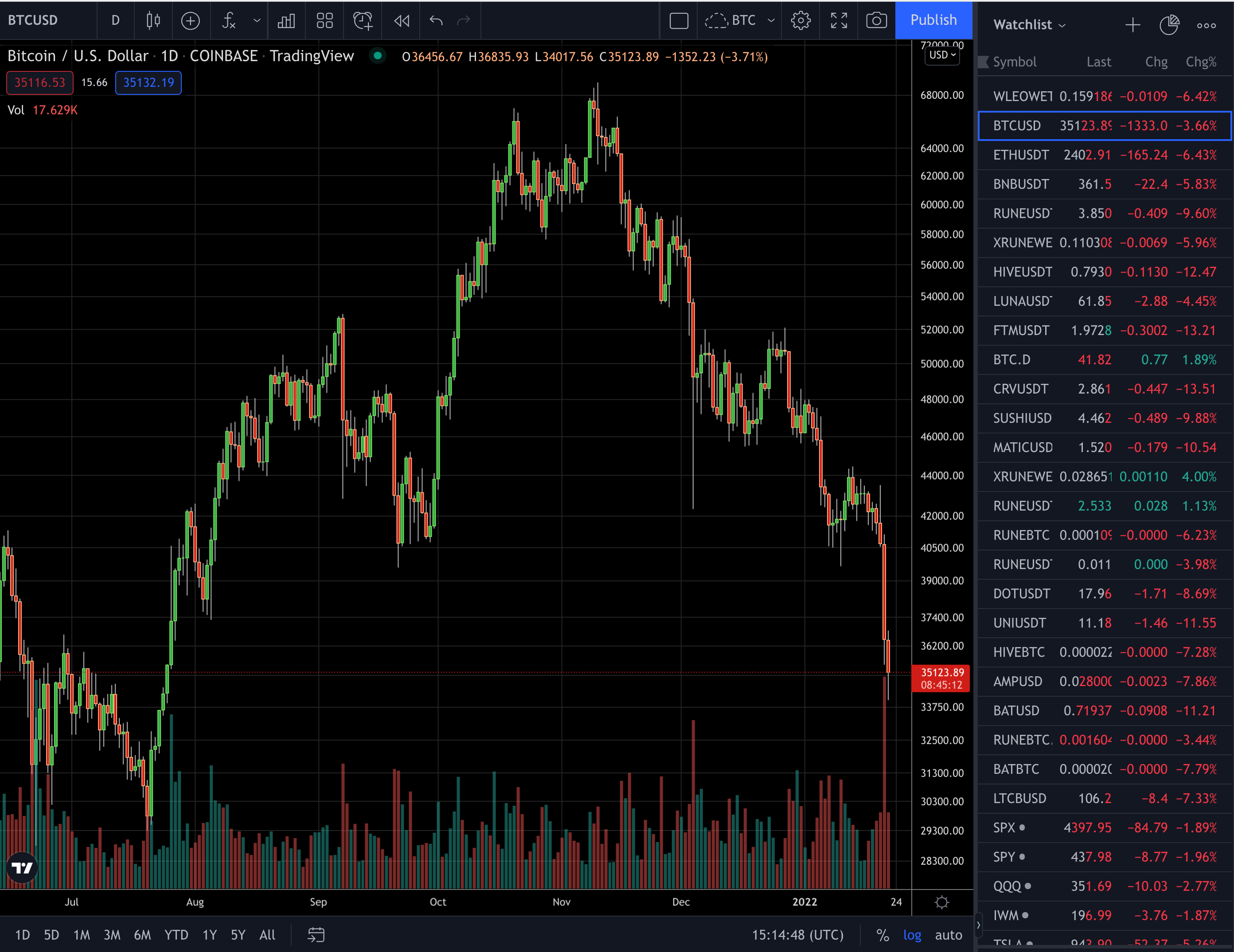 Ouch, there's a -20% drop that nobody wanted to see! We've all been watching with close eyes as BTC fought to hold $40k - $42k.
The latest breakdown saw us drop to $34k at the lows. Some people like @scaredycatguide who spend a lot of time with Technical Analysis say that BTC will bounce off of $30k like a tennis ball.
It may be an incredible bounce, but none of us want to sit here at $35k and wait to find out. We'll see what happens but I know that I've set some orders to buy BTC down there if/when we see that final breakdown and bounce.
Bear markets tend to catch everyone (99%+) by surprise. I think many of us knew that it was on the horizon at some point... I mean, BTC has run from $10k to $70k in less than 2 years. We've now reverted back to the mean and to me, that makes it a great time to re-accumulate.
Not too long ago, I wrote a post called "$10 a Day Keeps the Central Bankers Away" for LeoPedia. In that post, I outlined the strategy that I handed to family and friends who all asked me how to get into Bitcoin over the years.
In it, I simply describe DCA - Dollar Cost Averaging - and the numbers behind buying $10 per day worth of BTC... Regardless of the price.
Anyone who followed that strategy back when I published the post to present day would have accumulated $10 worth of BTC autonomously (using auto-buy features on Coinbase, Cash App, etc.) regardless of all the ups and downs.
That person would still be well in the profit zone right now. They would've been sitting at a monster 10x profit at one point in the height of the bull market. Right now, likely sitting around 3-5x... Despite everyone else running around saying the bear market ate their lunch.
What does this teach us?
It teaches us that timing the market is a fool's errand. Time in the market is what matters. When it comes to long-term investing, pick the best horse and accumulate shares in it slowly and consistently. That's how the wealthy do it. That's how I tell friends and family to do it.
Bear markets will catch everyone by surprise... Even if you know they're coming. You can never really be prepared for a bear market. You just have to prepare the best you can and when it hits, instill your plan that you laid out before it started.
On Cash Flow
I learned a hard lesson in 2018... Putting all my eggs into the Crypto Basket. One of the ways I've prepared for the bear market this time around is diversifying my cash flow.
These days, we have DeFi, Liquidity Pooling, Thorchain, CubFinance.... So many ways to deposit capital and earn yield.
There's no excuse to not have a portfolio of liquidity pools of some type. On CubFinance Kingdoms, I truly believe that we've made it easy to have a nicely diversified chunk of assets LP'd into various vaults that generate yield.
The yield on Kingdoms is outsized compared to most platforms. Personally, I've built a mix of BTC, ETH, BNB, CUB, bLEO and Stablecoin positions in the CubFinance Kingdoms and Farms. I check-in on it every now and then to see that it is, in fact, doing it's job and accumulating more hard assets for me via autocompounding.
Remember I said I learned the eggs in one basket lesson in 2018?
Even with this incredible opportunity to earn yield, I've diversified into less attractive but uncorrelated forms of cash flow. There are a lot of them out there, you just have to look and educate yourself on them.
Why is Cash Flow Important in a Bear Market?
One big reason is that you can support yourself (especially if you live off of your cash flow). In the context of this post which is directed to investing, generating returns and building a portfolio of assets, the importance of cash flow is the ability to DCA.
When you have cash flow from external sources, you can continually leg into the crypto markets, for example. This works for any investment asset that you want to accumulate over long-time periods.
Walk through an experiment in your head: if you reliably earned $1,000 per month from XYZ external source of cash flow (uncorrelated to your crypto portfolio), how would you be able to deploy that $1,000 every month to your advantage?
With BTC down 20% in the last 24 hours, it seems logical that you could buy some and feel pretty good about that.
With altcoins similar (and many down even more than 20%), that also seems like a logical step.
Taking your $1,000 per month and continually reinvesting it during the bear market. That's how you do well in the bull market.
DCA principles are timeless. Just make sure you have the external cash flow to consistently buy-in on a regular basis with fiat (or stablecoins).
On Free Capital
The other factor in all of this is having free capital on the sidelines. Uninvested (or at least, highly liquid and uncorrelated).
Again, it's important to have some mechanism for this on the side. If you want to stay fully invested all the time, then stay fully invested in uncorrelated cash flow generating assets.
If you want to have a more round-about approach, then have some free capital on the side in addition to your cash flow assets.
Today is a great example of having free capital on the side for me. I bought some BTC at $35,600 with some extra capital that I had sitting on the sidelines, waiting for a re-entry. This is actually capital that was freed up from selling BTC around $60k.
Now I'm getting nearly twice as much BTC as I had originally for the same amount of fiat.
Conclusion: Be Diverse, Have a Plan
My conclusion for surviving the bear market is be diverse. Enter the bear market with strategy and be prepared for the worst but hope for the best.
I'm hoping we rebound off $30k. Everyone seems quite confident that we will drop to $30k but have a lightning fast rebound and be headed back toward all-time highs once again. That would be awesome and I'm hoping that plays out according to plan.
BUT if it doesn't, I have my cash flow set up and I have some "dry powder" on the sidelines, waiting for a re-entry.
I've managed to prepare according to my plan before this bear market started and that's what will allow me to continually push forward on my primary ambition which is to continually expand LeoFinance and our developments. Having a diverse portfolio of income-generating assets is what allows me to continually bootstrap development and fund this whole project.
Portfolio construction is a fascinating subject to me and one that I've spent a lot of time thinking about. How are you feeling today? Did you prepare for this bear market? Do you have any plans in place?
---
Want to earn 16% APY on your HIVE POWER during the bear market? Delegate HP to @leo.voter and earn 16% APY paid daily via LEO while supporting our LeoInfra onboarding efforts. We've just added Facebook Hive Lite Accounts to LeoMobile and we have a need for account creation tokens! Delegate today 🦁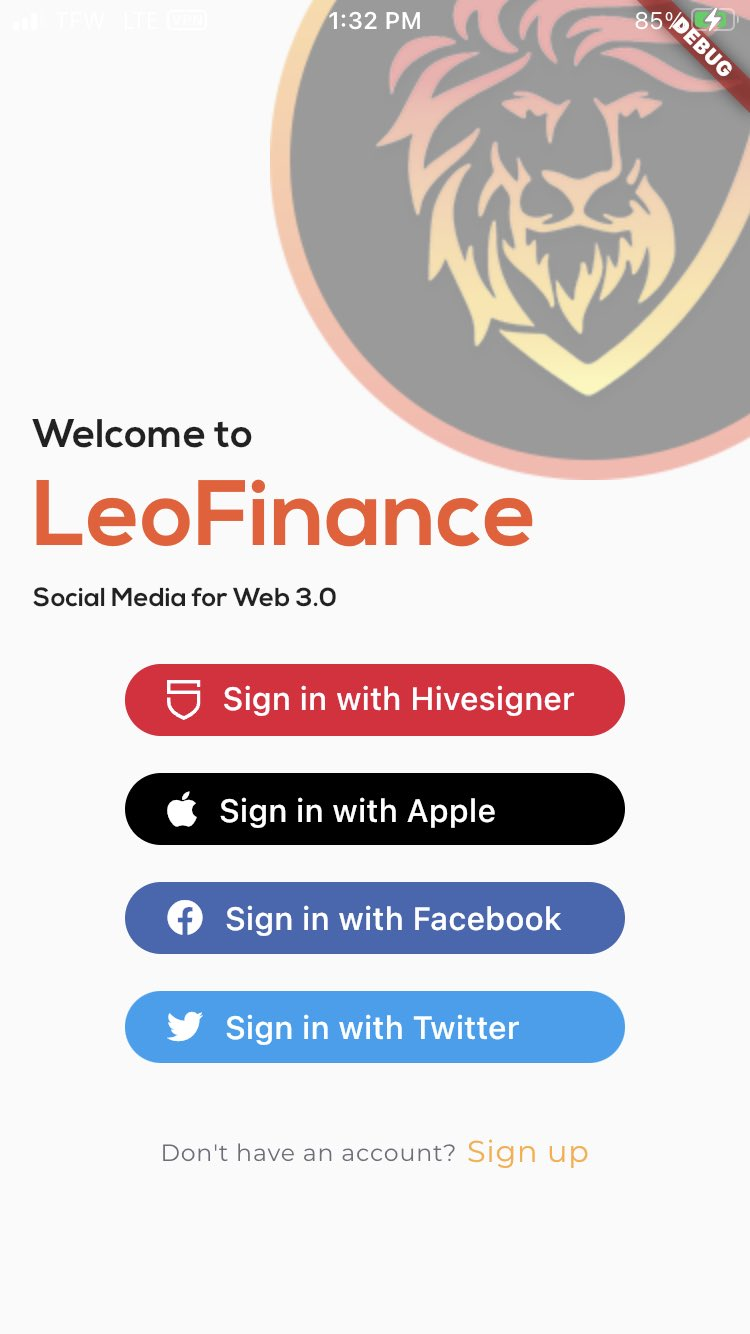 Posted Using LeoFinance Beta
---
---