authored by @silverstackeruk
Hello LEO!! I am going to keep this post short to ensure everyone reads it and does not skip through it. If you would like more details please see the post link below. Also, I do not think we can break the blockchain. I not a tech guy but dont think it is possible and nobody has warned me about this adventure so should be ok...probably. Sure, let's try and see what happens.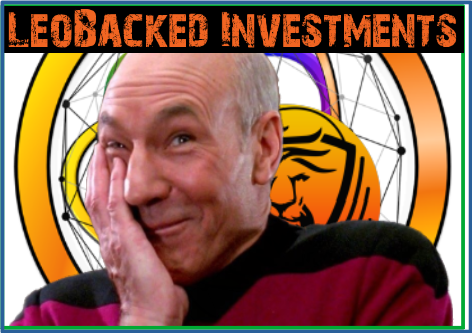 Last week, I uploaded thispost. In it, I suggested that we all group together to do something silly, something stupid but something epically fun and everlasting on the blockchain as well.

What's the Idea?
With the aim of building some engagement, we have decided to upload the biggest possible post to the blockchain and then own it. We'll have the unofficial title of "biggest post on the blockchain" and we want to invite 200 users to take part. You wanna be a part of this, yes! why not? it's good fun and we will be breaking unwritten records, writing them into existence (literary).
The maximum amount of character's that can be uploaded to a post is roughly 64,000 according to the FAQ's on hive.blog. This translates to around 11,200 words. Not that big a number but google tells me that the average person can read around 200 words per minute so this will be 56 non-stop minutes when uploaded.

We need your help
We require 200 people to give us 320 characters of content based on the numbers below.
64,000 characters divided by 200 people is 320 characters per person
320 characters per person to include username plus 2 for formatting
example,
username - @heyjoe = 320 minus 6 for username minus 2 for formatting equals 312 characters for content
Please remember that each space between words counts as 1 character
Pictures/videos are any media will not be accepted
320 characters is around 56 words to give you a rough ballpark. It's very short.

Content
Completely up to you. As long as it's not offensive, leave your mark your own way. For those that need a little help, here are 3 suggestions to pick from. Pick your favourite.
1/ Write something brief about LeoFinace
2/ Make a prediction (about anything) and use the post as a store of evidence so when it comes true, you have a URL to show you're a genius.
3/ Leave a short message for your 3-year future self
The most important thing is to not use over 320 characters including your username and 2 for formatting.

How to take part
To take part will cost you a minimum of 1 LEO token, there is no limit to how much to can send to take part, 1, 5, 24.712, 100 LEO all accepted. All LEO tokens received will be burned, sent to @null. You might be thinking why burn it? We burn the donations to say thank to LeoFinance for giving us all the opportunity to earn lots of dollars for very little work. Giving a little back every now will make you feel warm inside knowing you did something positive for the ecosystem. Most of us will have earned hundreds of dollars worth of LEO, some will have thousands and others will have earned tens of thousands of dollars. When I put it that way, burning a few LEO to take part in a community-building activity is the least we can do.
LBI will offer 3 Prizes to the top donators
Top Donator wins 15 LBI token
Second, win 10 LBI tokens
Third, win 5 LBI token
The more you donate, the more we burn the better your chance of winning some LBI tokens.
You have until the 4th March 6 am Eastern time to complete 2 tasks
1/ Comment below with your 320 character message
2/ Make a donation of at least 1 LEO to @lbi-funding
That is it. Comment and donate before this post payouts

If you thinking why do this?
Because nobody is else is doing stuff like this. Sometimes it is fun to go the other way. I could write an easy post about LEO, HIVE or any crypto, it would take me a little time and once it's posted and I reply to some comments, I can forget about it. I know the post will get good upvotes from token holders regardless of content. It gets boring writing about the same stuff all the time and as a content producer for LBI, I feel I have to promote us as well, not just for making a butt-ton of LEO but also for being people people. Sure, this is extra work but will the results justify the extra effort put in? I think yes.
We're here to work hard and play hard. What's good for LeoFinance is good for us. Let's break the mould and get more engaging content on LeoFinance. It's all about making new friends, joining communities, learning and of course building a nest egg for yourself from your activity on the blockchain.

Key Points
If you wish to be part of this
You have until the 4th March 6 am Eastern time to complete 2 tasks
1/ Comment below with your 320 character message
2/ Make a donation of at least 1 LEO to @lbi-funding

Thank you for reading this post
If you liked it, please give an upvote and if you really liked it, please repost to your followers to give us more exposure.
Posted Using LeoFinance Beta