Authored by: @hetty-rowan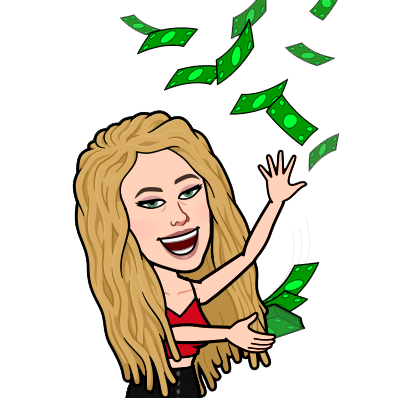 The Weekly LBI Contest
And then we are back with the weekly LBI contest. Let's take a quick look at whether I can make someone happy today with a nice price… while the crypto market blood on all sides and almost every coin seems to be getting a correction of between 20% or 30%… and some even more.
Buy the dip
So that's out. It is of course a great opportunity to shout "Buy the dip" as usual, and I hope you have that chance. But if not, HODL… because this happens more often. The way to the top never goes without stumbling along the way. In the bull run of 2017 we also saw several corrections before we finally had to exchange the bull market for the bear market again. Or as some others say ... before the bitcoin halving cycle was completed with the historic 80% drop, and the cycle can start all over again.
Then back to where we came here for. The contest, and last week we discussed Orion, and you took a chance to predict what the Orion would be worth on Friday, February 19, 2021 at noon.
Beautiful rallies
I can write a long story about this, but I will not do that now… if you do not yet know what Orion promises to be, you can go back to the post in which it is explained exactly. Now we're going to talk about whom we're going to make happy today! And as we all know, we have been able to follow beautiful rallies in various cryptocurrencies. That was no different for the Orion and it managed to put a new ATH.
So even though @hykss thought he was crazy to predict a new ATH for the Orion, it wasn't that bad ... it was even too low to be exactly right. But he was the closest to Orion's price with his prediction.
On behalf of @ lbi-token, I congratulate @hykss on his 2 SPI prize. @hykss, your prize will be credited to your wallet as soon as possible! Enjoy!
And now of course you all want to know what the Orion was worth? As you can see below, this was a whopping $7.76!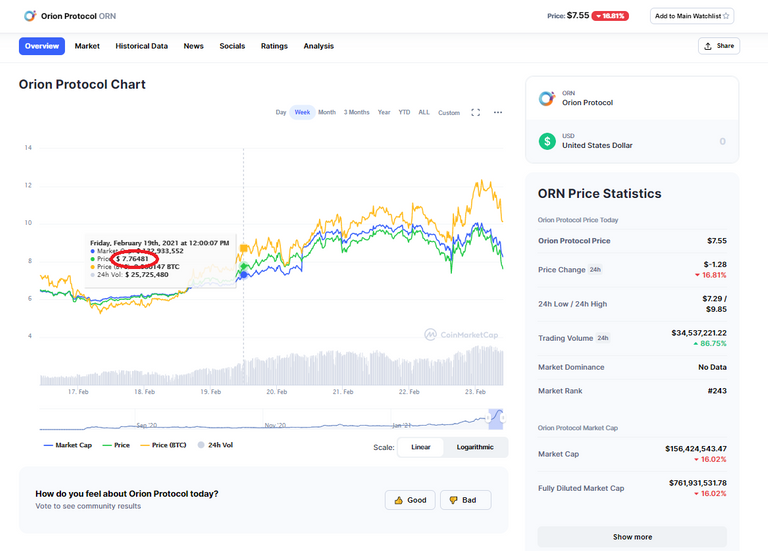 Hopefully ya'll improve your positions now
It will come as no surprise that the Orion is now also going through a dip. But yes, which crypto is not bleeding now? So my suggestion, find out today which coins you would like to buy in this dip, and try to do this fast enough because my feeling says that this dip will not last long. This is not the end of the bull market in my humble opinion. Corrections are normal, and we come out stronger than we were. Hopefully all with improved positions too!
And then of course the next contest. It is no longer a surprise what to do. Predict the price of 1 Elrond Gold.
What's 1 Elrond Gold (EGLD) worth next Friday February 26, 2021 at noon?
Your answer must be posted in a comment on this blog by 6:00 pm on Thursday evening to participate in the prizes.
And like every week, you choose which prize you prefer if you are the winner.
Chest 1… 5 LEO
Chest 2… 2 SPI
Chest 3… 5 LBI


Good luck everyone, and have fun following the Elrond Gold. I think it is an interesting project and certainly deserves attention.






I always use coinmarketcap for reference, and all the times are set in Central European Time
Posted Using LeoFinance Beta