Hey guys!
So I recently stumbled upon this cool social media platform that gives users the opportunity to earn BitcoinCash for their posts and comments in the form of tips. As you can imagine, I couldn't resist and decided to give it a try.
I spend most of my time at home these days due to the ongoing lockdowns, so I have plenty of time to remain active in all the interesting places I've discovered.
Thus I decided to add another one to my list.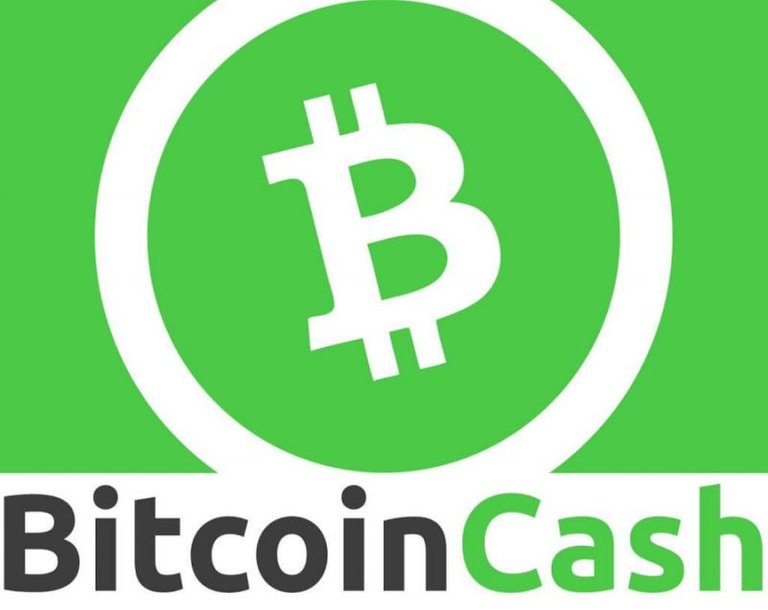 ---
Tricks to the trade
Good thing is I'm following many cryptocurrency nerds on Hive and LEO, so I get to learn the news relatively quickly.
After reading @trumpman's latest noise.cash update, I decided to visit https://noise.cash/ immediately and sign up, because free crypto is always good. But no, this wasn't going to be so easy after all, and soon my excitement turned into disappointment. Apparently their website was already full, and poor little @lordneroo had to wait a few more days.
I'm a very impatient person, so you can imagine these were tough times for me.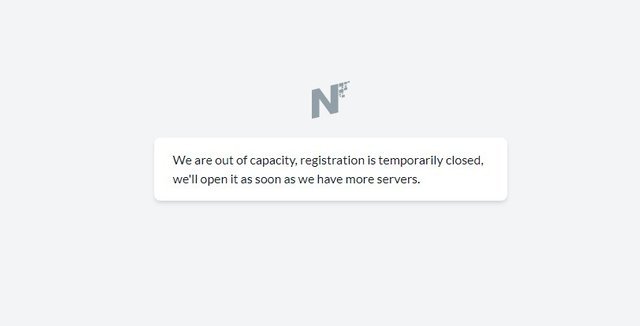 ---
This too shall pass
I had to accept my defeat and move on, and so I did. However, I kept checking in every other day, hitting that register button, only to be reminded of the bitter truth again and again.
This kept going on for 4-5 days, until yesterday I finally managed to register and get my email address verified. @nikoleondas and @katerinaramm offered valuable tips which helped me connect with the rest of the Greek Hive-LEO squad.
I quickly spotted @filotasriza3, @nikosnitza, @cryptomaniacsgr, @funnel, @steliosfan and @knowhow92 already doing their thing and sharing cool stuff. These guys are EVERYWHERE.
If you are already on noise.cash, hit me up with your username in the comments below so I can find you. Let's show them what a big, powerful community we are.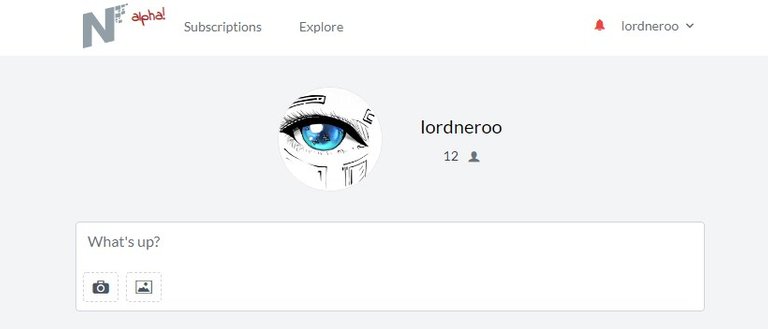 ---
Already making friends
I have been around for less than 24 hours, but I've already managed to gather 12 followers. WHOA! I'm breaking the platform.
Seriously though, I'm actually satisfied with that number, and would be more than happy to see it grow at this pace, but I do realize it's all thanks to the fellow Hivers I mentioned above.
It's much appreciated, squad!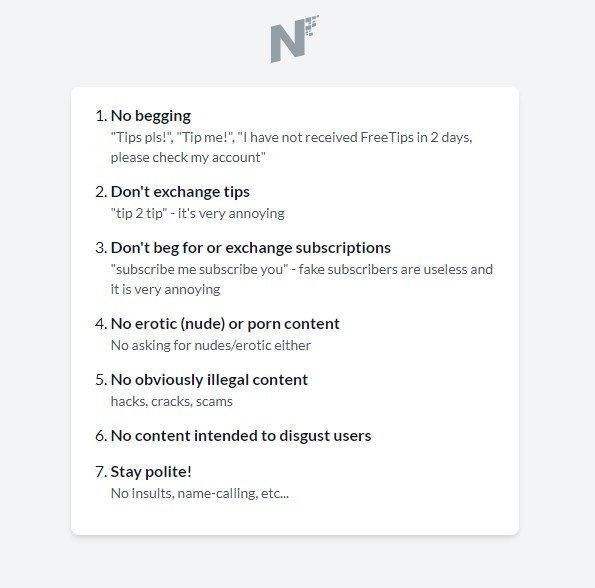 ---
They've got rules
As you can see in the image, it's not a very big deal. Just a few absolutely reasonable points and that's it. This is actually what I like the most about this platform: its simplicity.
Nobody stresses over anything. There's a positive vibe and everyone can just be themselves, as long as they follow the aforementioned rules. Mostly used for microblogging purposes, but you will definitely find a few longer posts as well.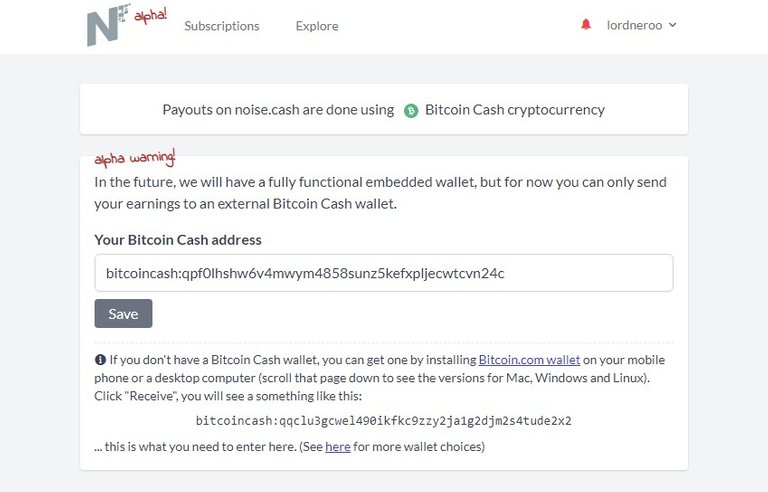 ---
Wallet
Noise.cash users who actively participate, post and comment are given free tips for their efforts which they can use to reward other users, and even earn a share of the reward themselves.
Rewards are paid in BitcoinCash, and transferred to an external BCH wallet linked to your account, as there is currently no functional embedded waller in noise.cash.
The platform is still in the works, so I think there's a lot more to come. Sign up today and see what you've been missing out on. Unfortunately there is no referral system, but you can find me here in case you decide to join in:
https://noise.cash/u/lordneroo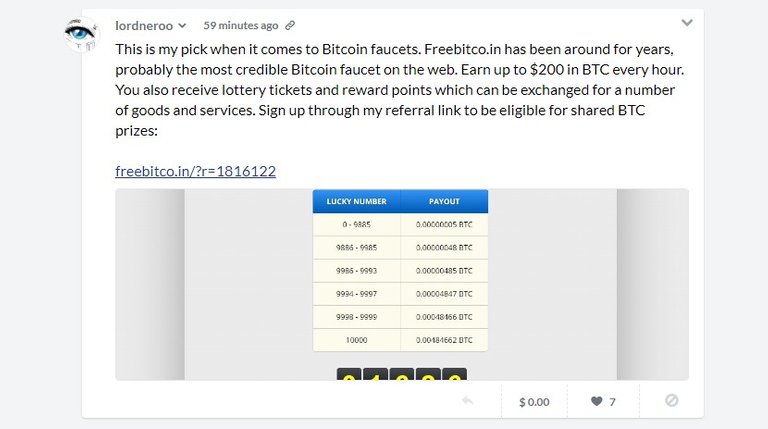 ---
Here I am, shilling freebitco.in again, and grabbing a few more referrals in the process. To be precise, two more referrals so far. Not bad.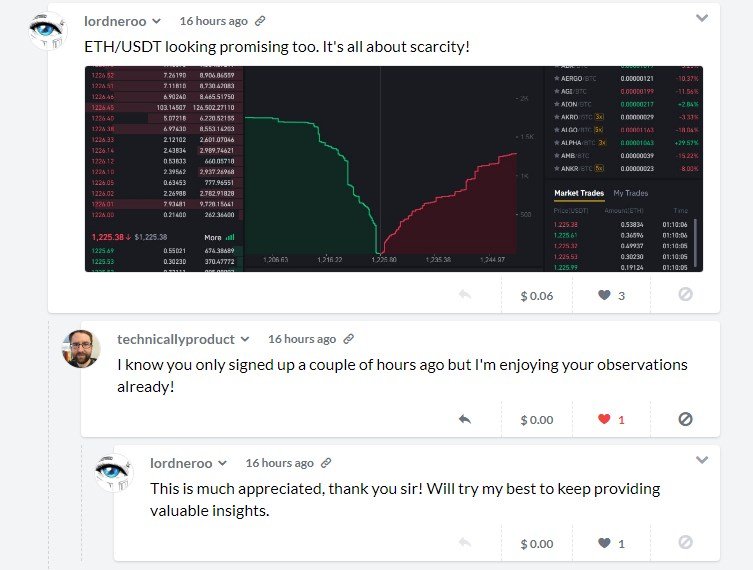 ---
And here I am, talking sell wals and market depth regarding the ETH/USDT pair on Binance. Later on it jumped from $1,128 to $1,273, and currently it's trading at around $1,203.
---
I am also shilling Hive and LEO on noise.cash, and will continue to do so as I will remain active on both plaforms.
The bottomline is this is a very exciting project, and I'm happy to have discovered it. I will make a follow-up post regarding my progress and earnings on noise.cash.
Hope to see you there soon!
---
Thank you for your attention.
Alright guys, that's it for now. I sincerely hope you learned something new today.
Just my two cents. This is by no means financial advice. Just sharing my personal views and experiences. Please do not take my word for your investment choices, and always do your own research.
Stay safe and have a good one,
@lordneroo
---
Image Sources: 1, 2, 3, 4, 5, 6, 7, 8
---
---
Best Faucets to Earn BTC with Zero Risk (Affiliate Links):
Best Exchanges to trade Crypto (Affiliate Links):
Best Platforms to Earn Crypto for your Content (Affiliate Links):
Connect with me Here:
Posted Using LeoFinance Beta